The Wacked Out Weiner in Gulf Shores
My quest for the perfect chili dog began in Gulf Shores. I wrangled together four friends to accompany me on my journey. I had driven past the Wacked Out Weiner many times, but the opportunity to go never presented itself until this fateful day.  At long last, when I passed the glass threshold, I was embraced with, "Welcome to the Wacked Out Weiner," and my dreams came true. It was a Subway for hotdogs.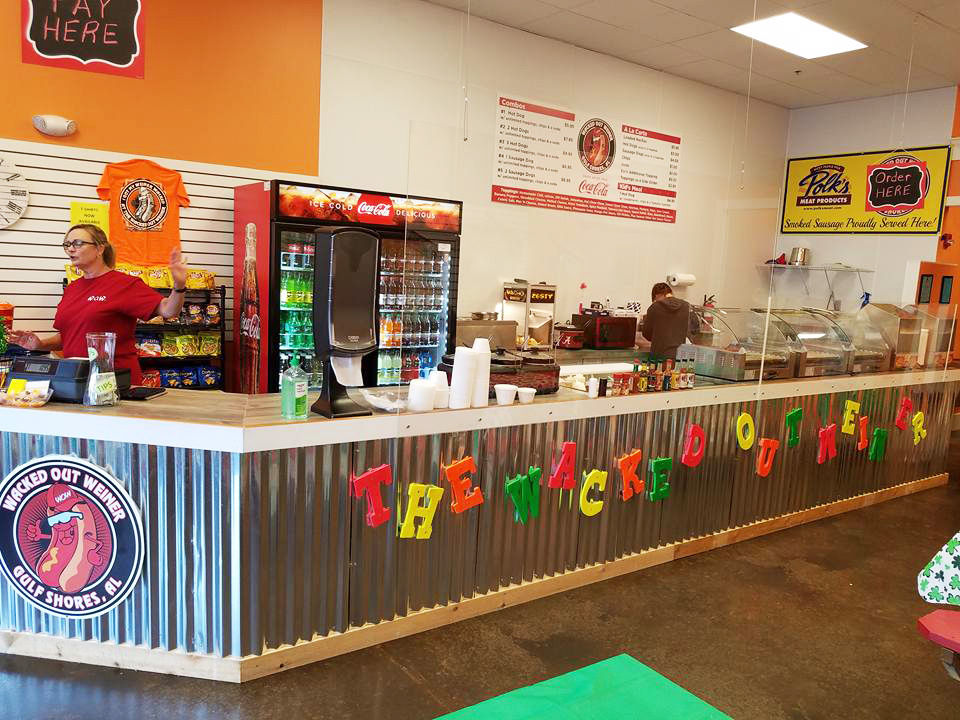 My Experience
They presented me with a decision: zesty nachos or tantalizing hotdogs.  The choice between regular franks and smoked or cajun sausage couldn't be easier.  Gimme that cajun dog. I was overwhelmed with the ways I could customize my order. I refused to brave the pineapple, but we did discuss the merits of the unique and spicy weinerdust (yes that's real). Mac n' cheese was tempting, but my quest was for the ideal chili cheese dog.  I could not be dissuaded.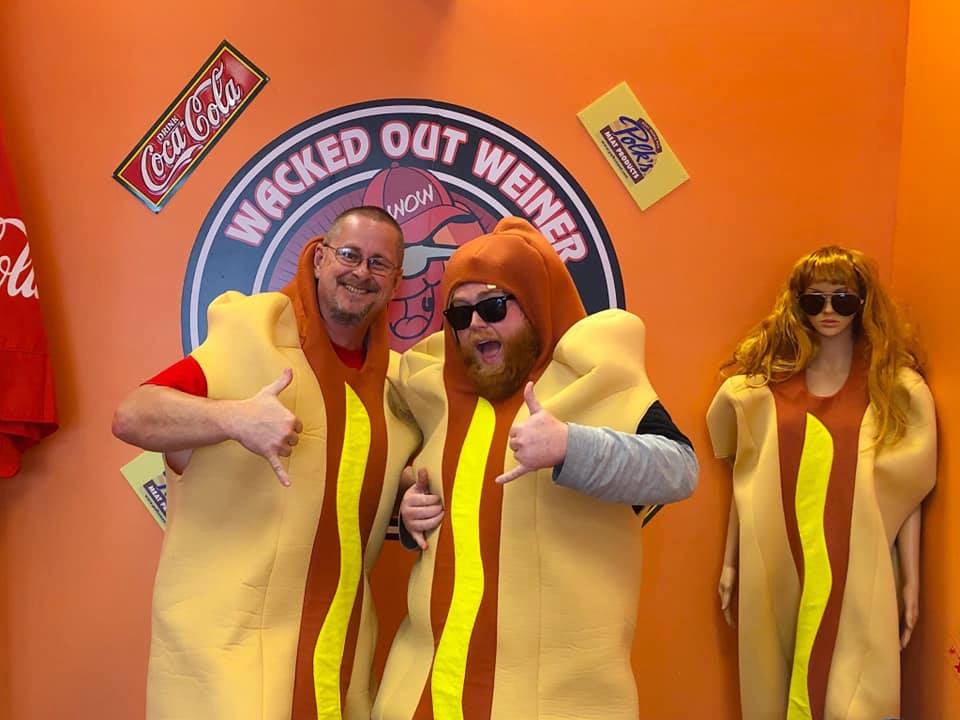 Strike A Pose
After the first three orders, they ran out of buns and had to restock.  This moment is when the experience went from pleasant to phenomenal. Not only was our hot dog concierge polite and upfront about the issue, he even comped the last two orders as a way of apologizing for the inconvenience.  We were all absolutely floored by the quality of food and service we received. After our meal, my attention was drawn to the selfie station, that included a full-body hot dog suit for you to wear. I couldn't help myself; I sprinted to the booth, donned the costume, and commenced dancing as my friends took pictures. When I regained my composure, a second hot dog clad man, our hot dog chef, joined me for the photo shoot of the ages.  I must have made an impression because I was greeted by name on my next visit.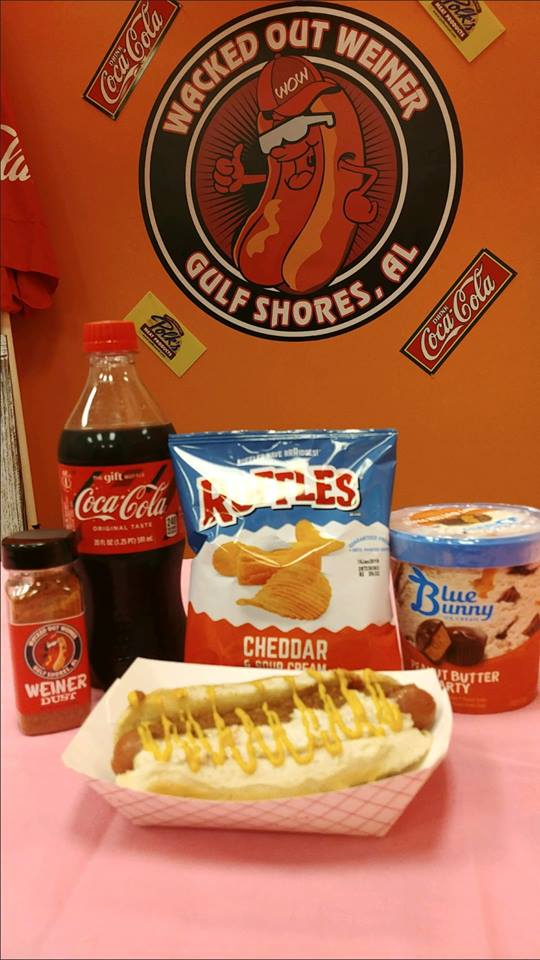 Final Thoughts
The food was excellent and prepared quickly, and the atmosphere was "fast, friendly, and fun." They have wacky T-shirts and cozies, which make the perfect souvenir for that weird uncle we all have.  While staying with us, if your adventures take you down the road to Gulf Shores I couldn't recommend this place more. The Wacked Out Weiner is celebrating its first anniversary on March 1st, so if you are in town stop by.  I promise you won't regret it.
Stay Up-to-Date
I hope you enjoyed reading about my shenanigans.  Follow my adventures further on social media. If there is a place you always wanted to visit, send me a message on Caribe Resort's Twitter page and I will feature it on another blog!  Also, be sure to follow the Wacked Out Weiner in Gulf shores on Facebook.