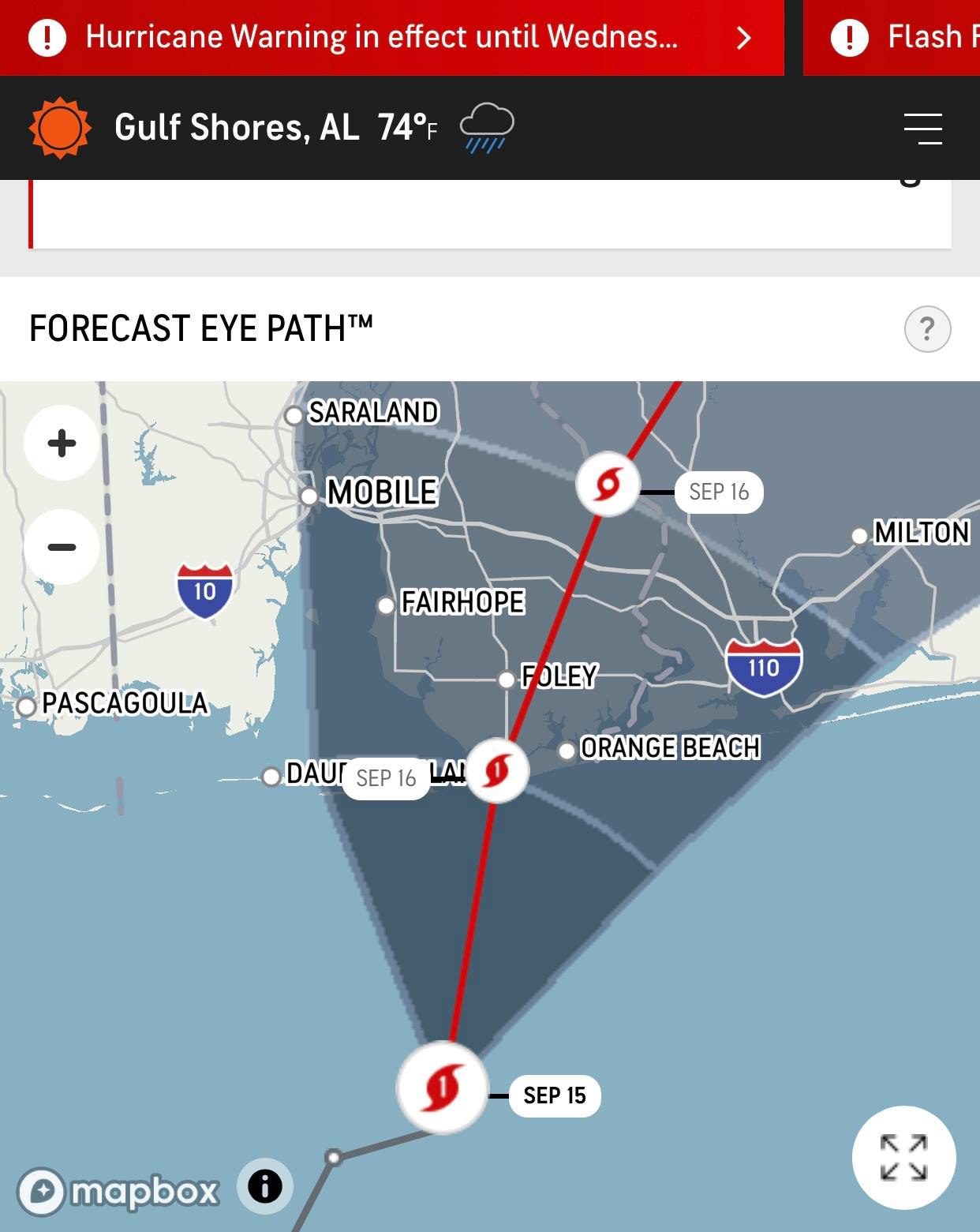 Meet Sally 
Allow me to introduce you to Sally, the Category 2 hurricane that made landfall along the Alabama Gulf Coast on Wednesday, September 16th, 2020, around 2:00 AM. Sally damaged countless communities in Baldwin County and Escambia County and completely shook our world at Caribe Resort. Before I dive too deep into the damage, fear, and hardships our community has faced, I am happy to report that all of our staff members and loved ones are safe and that in itself is a huge blessing.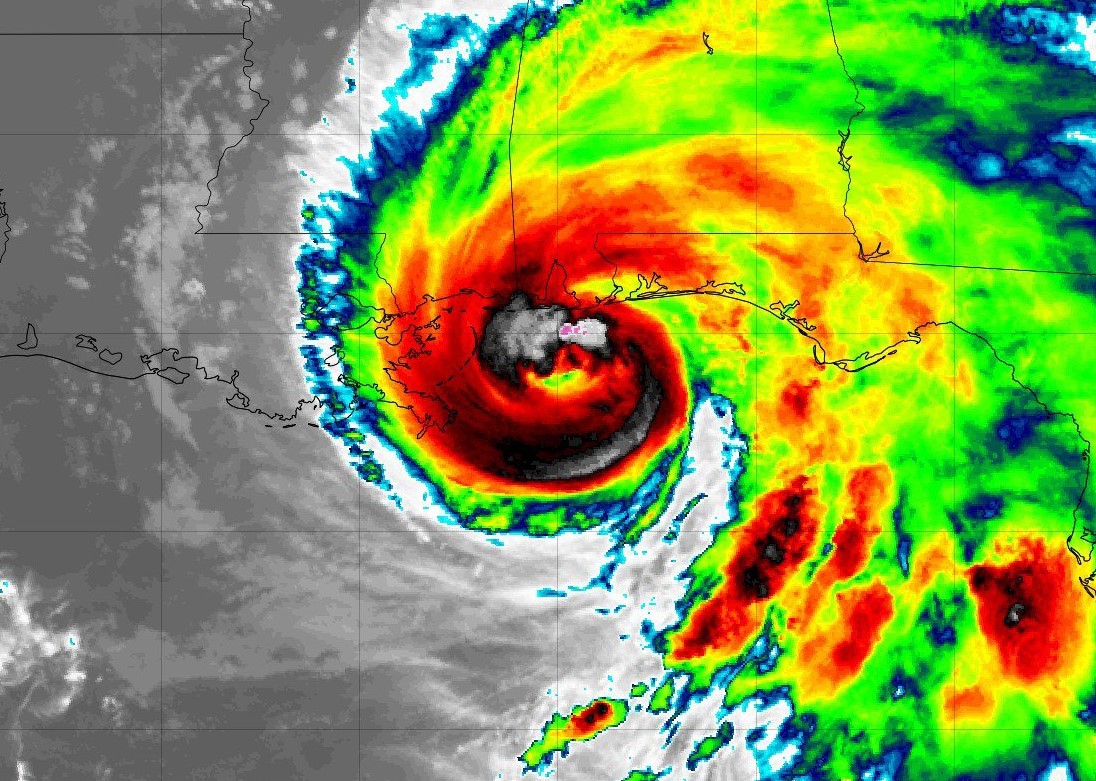 On The Move 
When Sally first made an appearance on our radar, meteorologists projected she would hit Louisiana. We kept a close eye on her because we know these storms can shift very easily. On Monday, September 14th, this hurricane's path was now moving East toward Biloxi, Mississippi very, very slowly. Before the end of that same day, officials predicted this hurricane would make landfall on the Alabama/Mississippi state line, which is about 35 miles from Orange Beach. At this point, it was still a Category 1 hurricane, and it wasn't until the next day when fear set in.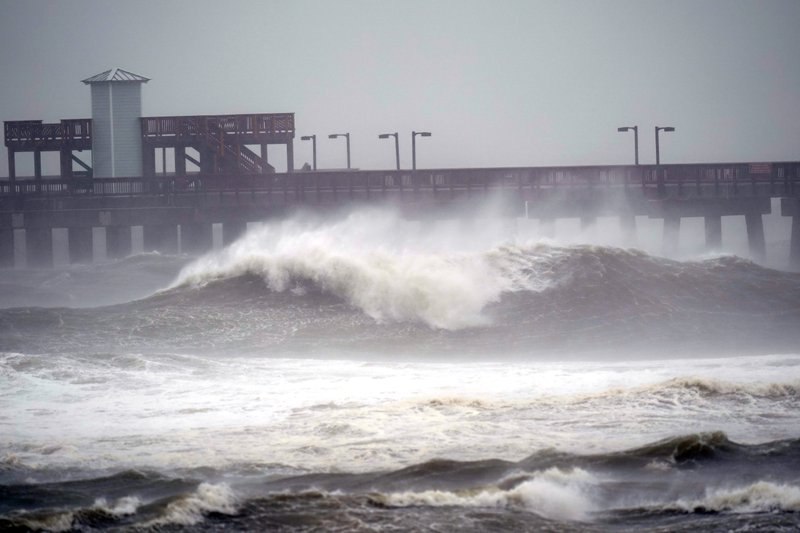 State of Emergency
Tuesday, September 15th brought lots and lots and lots of rain, and the storm was heading straight for Gulf Shores, now as a Category 2 hurricane. The cities of Gulf Shores and Orange Beach issued a State of Emergency, and city officials did not recommend traveling. At this point, if you didn't evacuate, it was best that you hunker down and stay put. Bridges were closed due to high winds, so there was no getting off the island. The biggest concern in the area was the extreme flooding this storm was bringing. Record-setting rainfall was predicted, and let me tell you, record-setting rainfall was achieved. As Tuesday turned to Wednesday, Hurricane Sally was a slow-moving storm at 3 mph, causing her to sit right on top of us for hours with dumping rain and accompanying 110 mph winds. Let's just say this was a night I will never forget.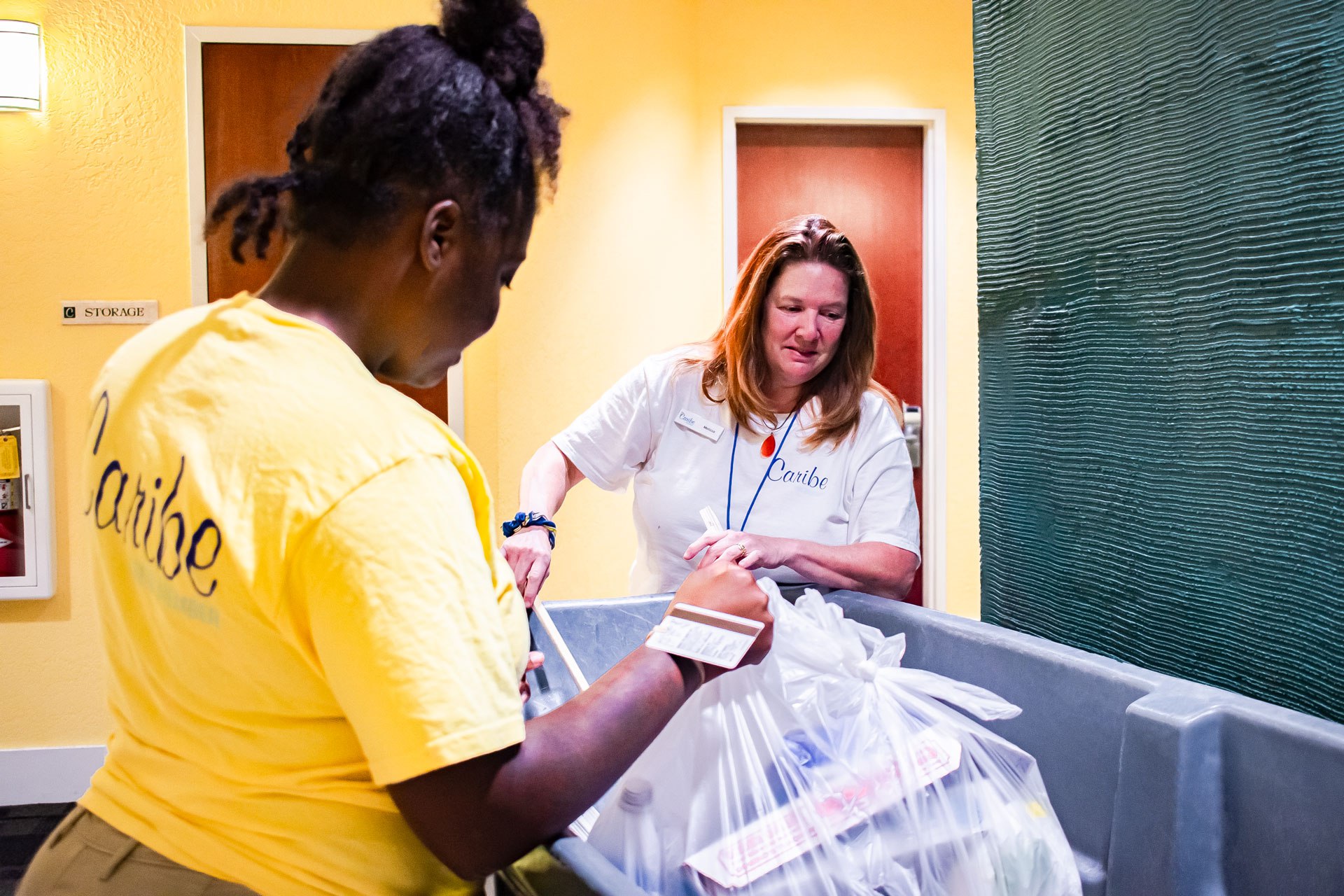 We'll Be Back Soon 
It is still hard to process the damage that our beautiful community has experienced from this storm. The vast majority of power lines, trees, and fences in the area are down–there were a few strong and mighty ones that survived. Many families in our community have been displaced from their homes, vehicles were destroyed, and businesses suffered extreme structural damage. Unfortunately, Caribe Resort is among the businesses in the Orange Beach area that were harmed. Setbacks are never easy, but our staff is nothing shy of amazing, and clean-up and repairs are already underway. We look forward to our limited reopening on Friday, October 9th. The most significant damage to our property was at Caribe Marina, and to our docks and bay walk. These areas on the North side of the buildings will be closed for repairs until further notice.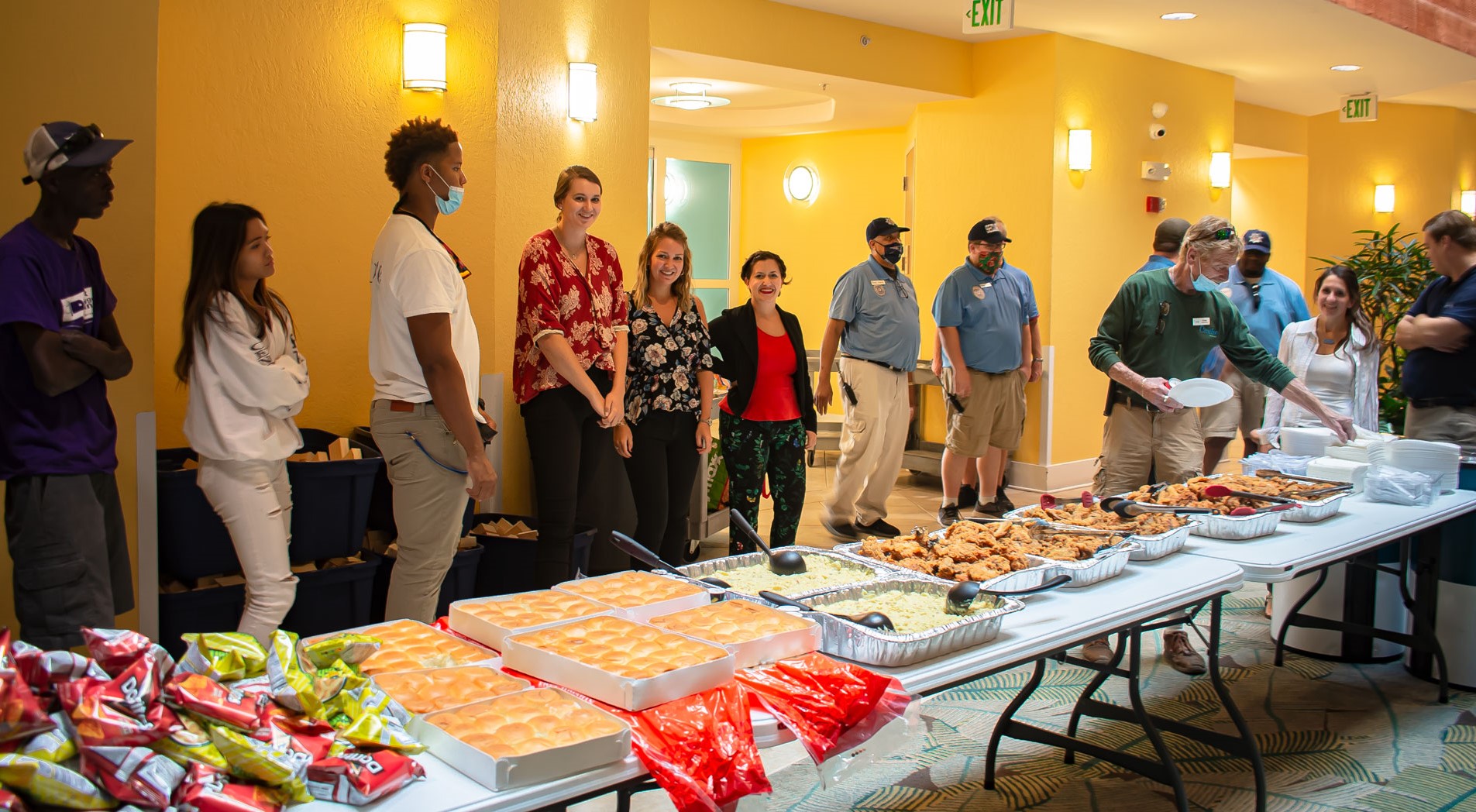 Glass Half Full 
I am a firm believer that there is something good to come out of every bad situation. Maybe some people haven't seen it yet, but I certainly have. The way our community came together during this chaos was heart-warming. Linemen and electric workers from all over the country fled to our beach town to help restore power. Each day, organizations donated thousands of MREs to those in need. Local restaurants and businesses that were facing their own challenges dropped everything to serve others a hot meal, and our on-site restaurant, Cobalt, participated in meal prepping for the community as well. Residents volunteered their time and talents throughout the town for tree removal, debris clean up, and roof covering. Community centers offered showers and free cleaning supplies, tarps, paper products, and more. If you had a need, our community did everything possible to meet that need–it was powerful.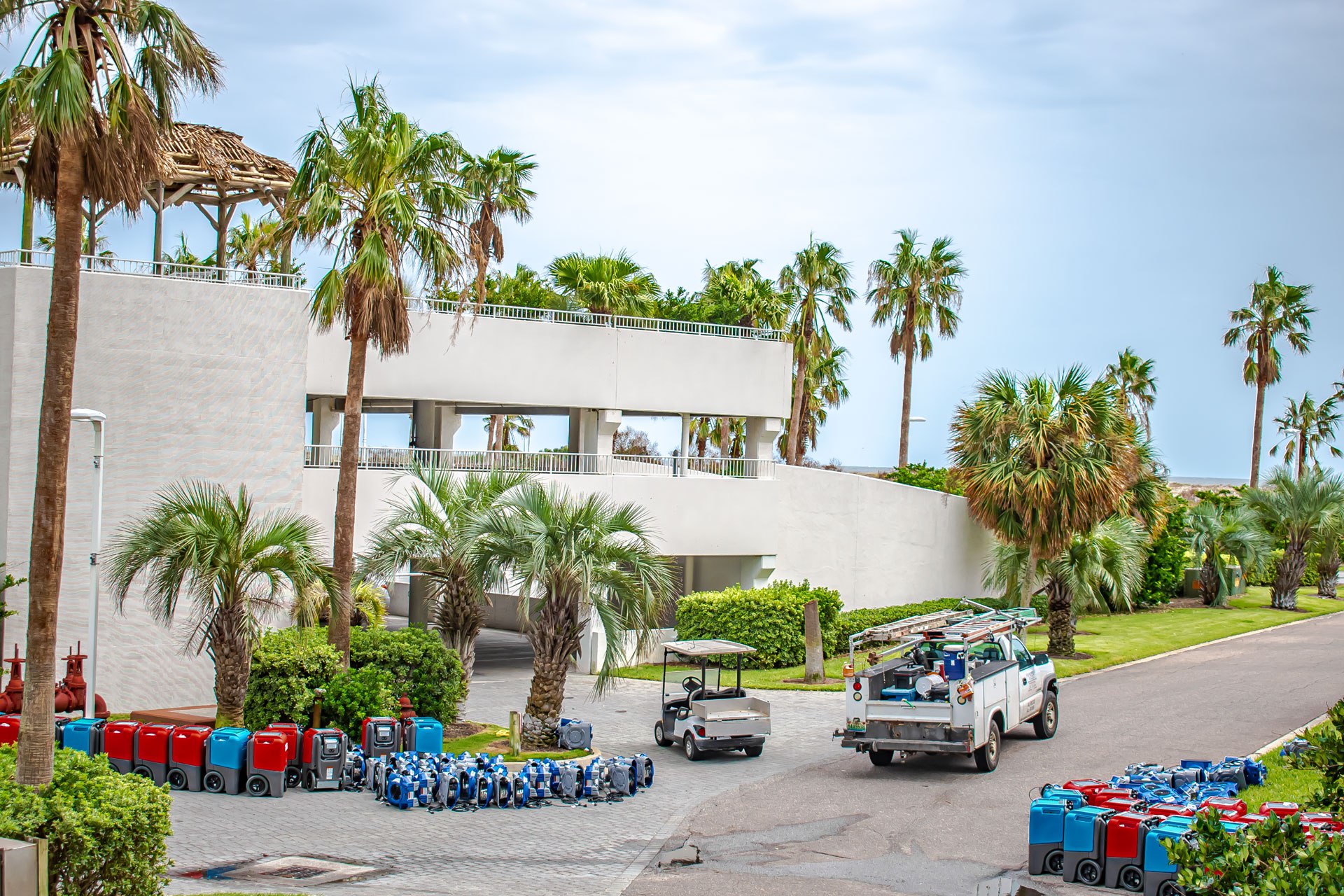 Thank YOU! 
On behalf of our Caribe Resort family, we want to extend a HUGE thank you to all of our owners, guests, and staff members who have reached out and helped in various ways. We had multiple owners donate household items, water, gas, and non-perishable food to our staff members in need. Many owners even cooked lunch for staff members working on-site during and immediately following the storm. We truly cannot thank these owners enough. We also are very thankful for our guests who have been understanding and patient with us through this chaos, and those who have reached out and extended their thoughts and prayers to us as we make repairs on property and in our own homes. These kind individuals have been a blessing to me, and I know our staff members are extremely grateful as well.
We are Alabama Strong, Baldwin Strong, and Gulf Coast Strong. Together we rise. We will be back soon, better than ever!