Our Beaches Are For Everyone
Welcome to the Alabama Gulf Coast, home of some of the most beautiful beaches in the world. We are proud of our sugar-white shores here in Orange Beach, and we know they are loved by everyone as we get over 7 million visitors to our sandy shores each year. With that much foot traffic, things can get crowded and busy, but we want everyone to be able to enjoy the beaches, including our native wildlife. Here are the best surefire ways to make sure you have the best vacation ever, keep the beaches looking pristine, and do your part to protect the local marine and wildlife.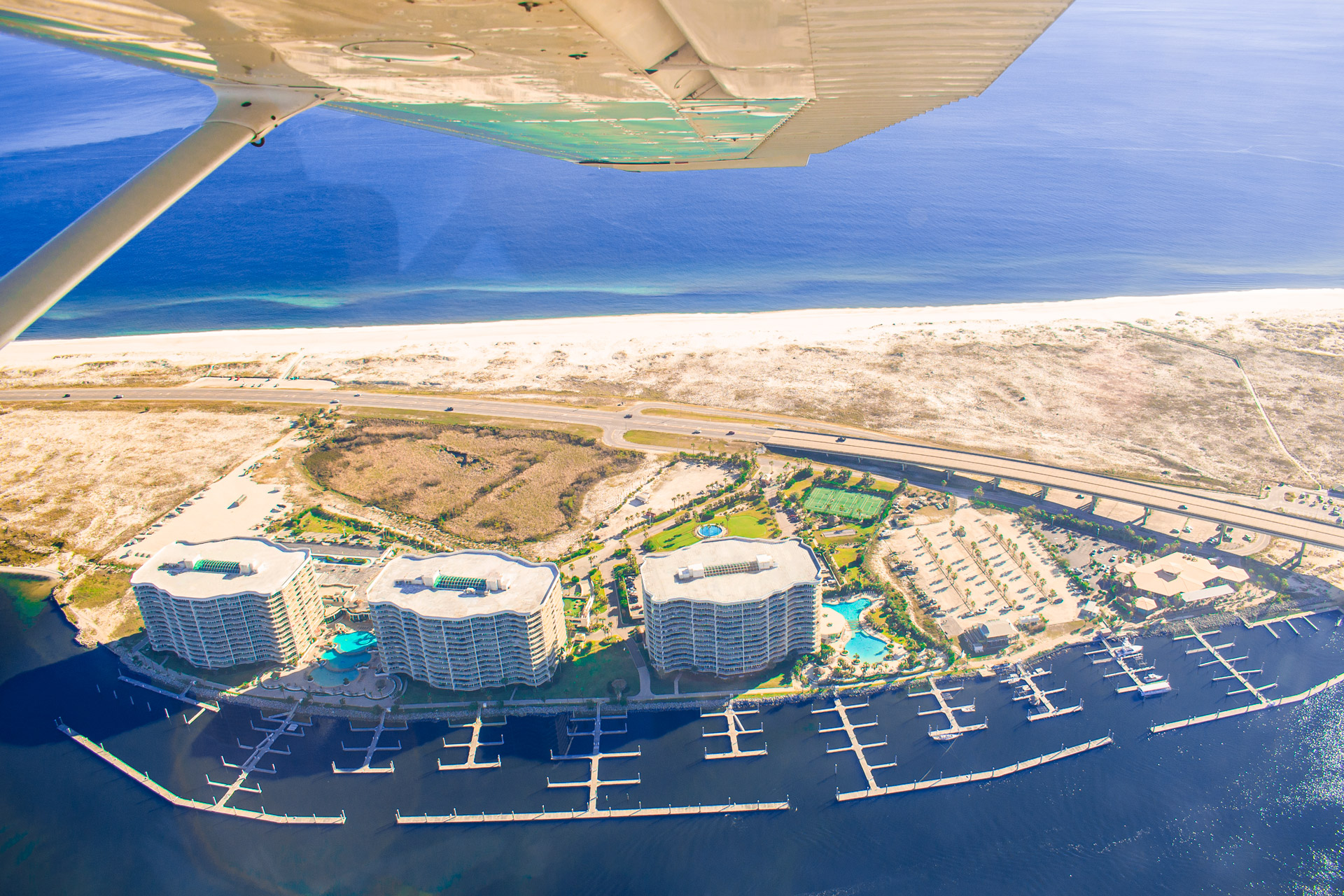 Leave only Footprints
To care for our coastline, the cities of Gulf Shores & Orange Beach have teamed up to create the Leave Only Footprints initiative. Leave Only Footprints is a not-for-profit marketing campaign to inform locals and guests how we can keep our community clean and preserve our shores. For this campaign to be effective, everyone needs to do their part. We love our beaches and want them to stay stunning.
There are a few things we can all do to help: the most important is not to leave anything behind. Make sure to pick up all belongings and trash items when departing the beach. We recommend bringing trash bags for less hassle. Water bottles are one of the most common trash items found. Using a refillable water bottle will cut down on single-use plastics lost in the sand. One of the easiest ways to protect our beaches is to fill in all holes we make in the sand. Holes left unfilled pose a danger to beachgoers and wildlife as they can unknowingly step on them.
Some Helpful Tips:
The City of Orange Beach and the Leave Only Footprints campaign challenges everyone to implement these simple green practices into your life. From grocery shopping to going out to eat, it doesn't have to be difficult or expensive to go green and to take a stand for our sands. Here are just a few other ways you can make a difference to our beaches!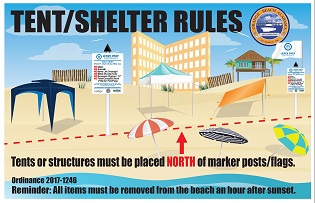 Bring your own reusable bags to the grocery store.
Use reusable water bottles to reduce single-use plastics.
Go with direct-to-cooler options at ice dispensers to reduce ice bags ending up in our waterways and harming marine life.
Turn off the water while brushing your teeth. Running water for two minutes can waste up to five gallons of water.
Recycle.
Switch to energy-efficient light bulbs.
Use paperless bill pay
Another way to help our community is to stay clear of the dunes and beach vegetation that make our coastline unlike any other. Plant life provides structure and is vital to the island's stability and maintaining its natural splendor. Staying off the dunes will help us to preserve our dune system and the habitat it provides. Use beach walkovers, and boardwalks are available in many areas to help people get to the beach and back; they are also useful for wheelchair or scooter users.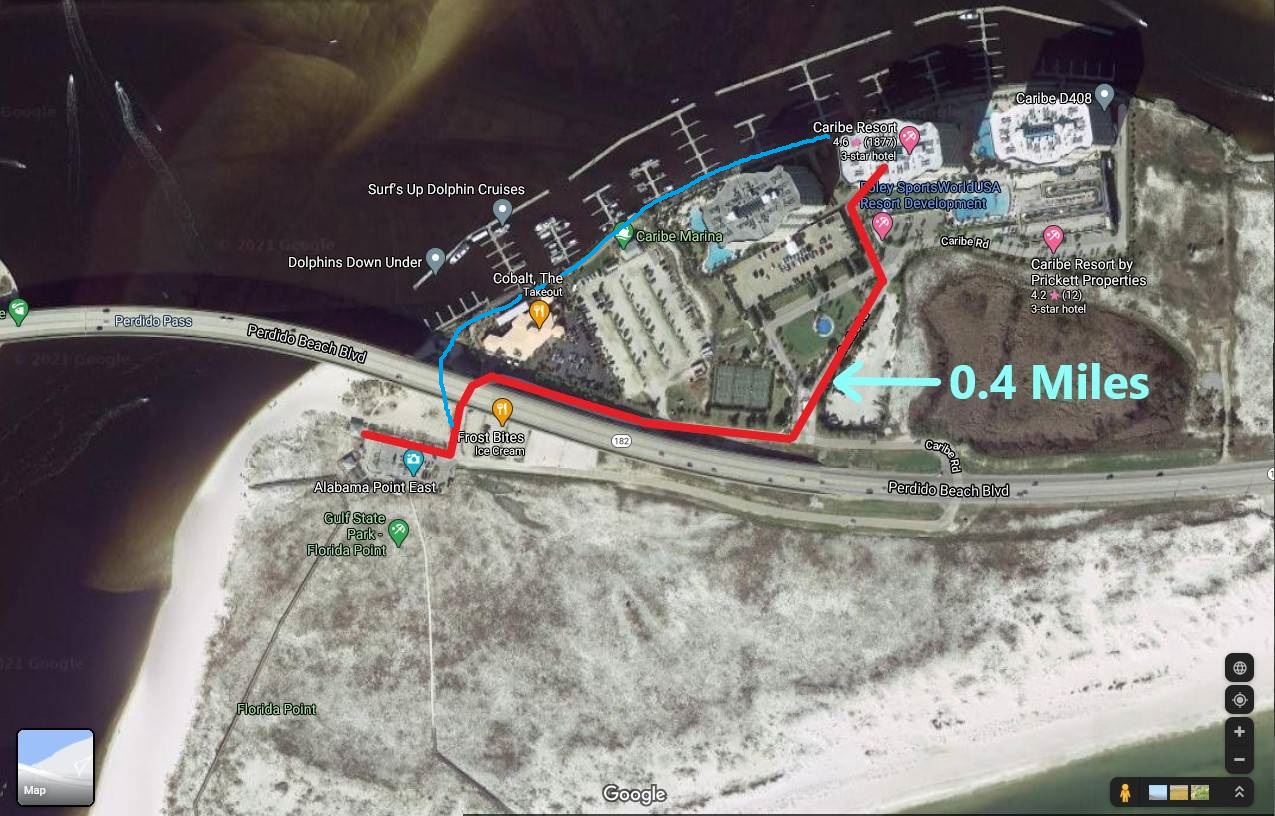 Alabama Point: Perdido Pass
Our beach closest to us here at the Caribe is very public-friendly, with public restrooms and drink machines. For guests staying on the property, the beach is a quick 10-15 min walk or a 5 min ride on our complimentary beach trolly. We are also right next to Cobalt, the Restaurant, so you are never far from a great meal with the hunger cravings kick in after all the swimming and fun on the shore. Guests are also welcome to fish along the waterway and off the docks; the Caribe Marina carries anything a fisherman would need to have a good time. Having a beautiful beach so close to us and providing joy and fun to everyone visiting the coast is one of the many reasons we want to protect our beaches and natural wildlife. Keeping the areas free of debris and clutter makes it so everyone can enjoy the areas, whether it's swimming in the gulf, fishing along the pass, or sunbathing like the plants on the dunes; we want everyone to have fun and leave with great memories.
These are just a few ways to help keep our community and beaches clean while you get the most out of visiting our beaches for many years to come. To learn more about the Leave Only Footprints initiative, visit CleanIsland.org. To learn more about Orange Beach, visit our Destination page.