Throw Your Hands Up!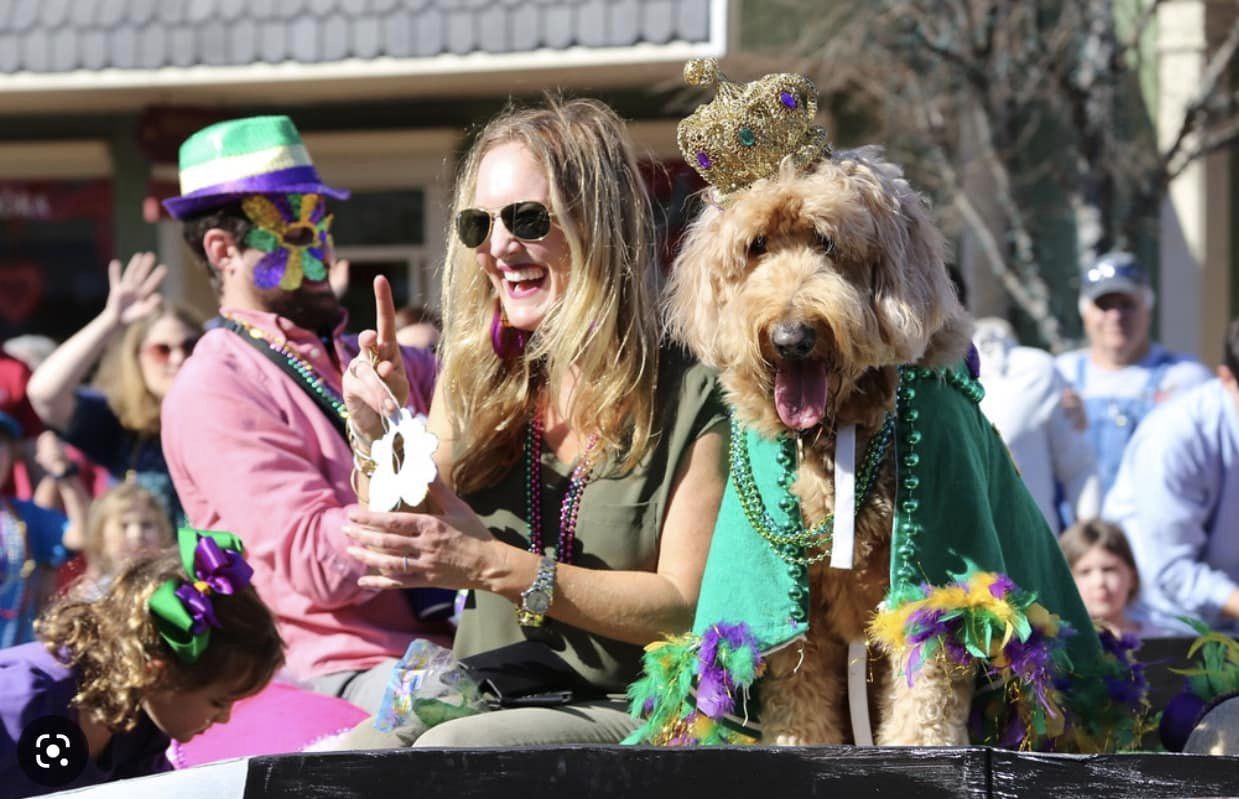 "Laissez les bon temps rouler," or if you can't speak cajun french, Let the good times roll! It is Mardi Gras season here on the Gulf Coast, and we all know what that means: Lots of parades, great food, and spring is now here! You'll hear laissez les bon temps rouler (pronounced lay-say le bon tom roo-lay) over and over again at Mardi Gras celebrations. It means "let the good times roll" in Cajun French. We here in the south love any reason to celebrate and are well-known for it. We love the parades in all the towns that are put on by the "mystics of" and "krewes," and we all have our favorite foods like crawfish boils, king cakes, and my personal favorite, paczki (puhnch-kee) donuts.
Even when I lived in Michigan, we would plan trips to visit our family here and go to one of the parades long before we even knew what they were for. We loved getting all lined up and yelling out for beads, tows, stuffed animals, and the ever-delicious moon pies. But for those who may not live here or need a refresher on Mardi Gras, I am here to help! Here is a bit of why, what, and where of Mardi Gras on the Gulf Coast to help you navigate this season.
What is Mardi Gras?
Despite what most people may think, Mardi Gras did not originate in New Orleans but in our very own port city, Mobile, AL. So we have been celebrating this Carnival many years before New Orleans. According to history, "Mardi Gras is a Christian holiday and popular cultural phenomenon that dates back thousands of years to pagan spring and fertility rites. Also known as Carnival or Carnaval, it's celebrated in many countries around the world—mainly those with large Roman Catholic populations—on the day before the religious season of Lent begins." Mardi Gras is traditionally celebrated on "Fat Tuesday," the Tuesday before Ash Wednesday and the start of Lent. In many areas, however, Mardi Gras has evolved into a week-long festival, like in the South, where we start celebrating in early February.
Taste of the South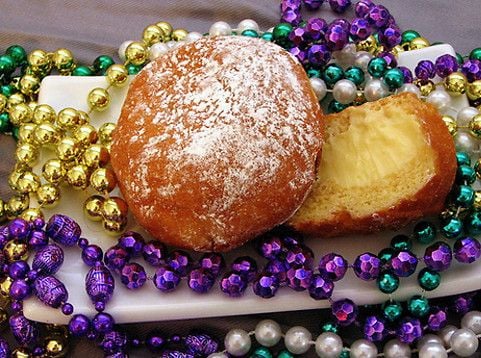 We all love to eat, so why not enjoy some new flavors? This is a great time to eat all the different flavors since they are only available for the season. While some of these tastes are well-known, others are not, so let's get munching!
Mardi Gras is where I get my love of cake-like donuts. The Tuesday before Lent, the people of Poland used up food so that it would not be spoiled or wasted. Families would use up their eggs, butter, sugar, and fruit by treating themselves one last time before Lent began with these rich donuts. I love them and usually get the custard or apple filling.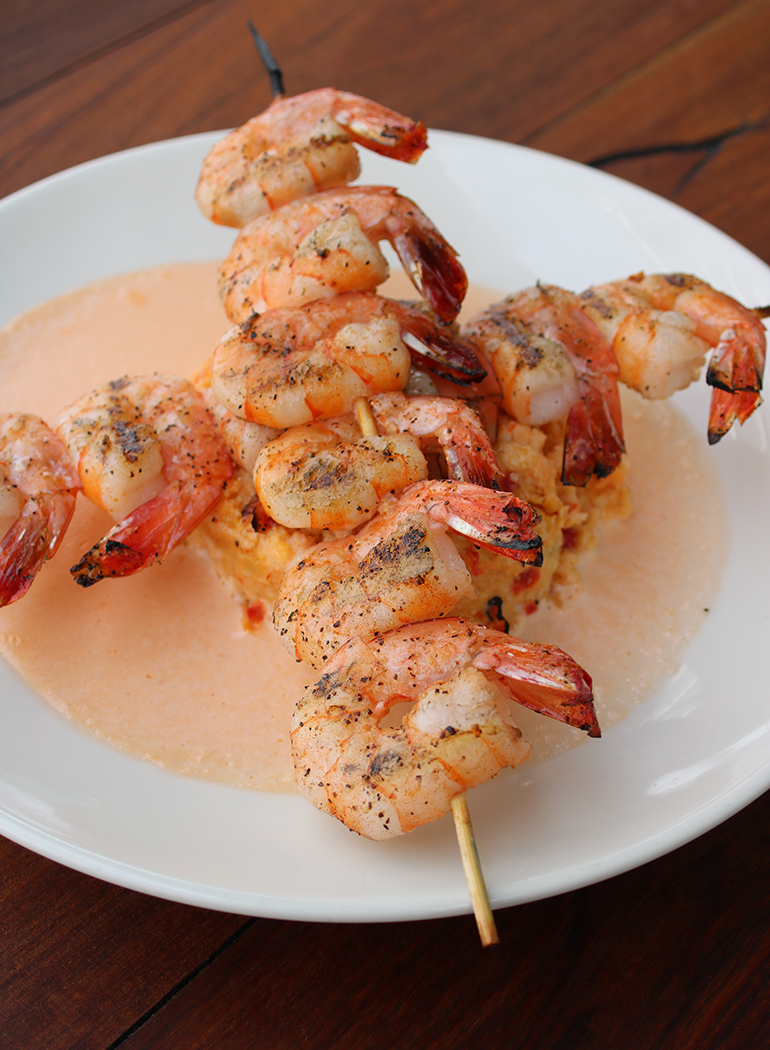 Now my uncle is pure cajun, so I may be biased, but I absolutely love a crawfish boil! When you think of Southern coastal food, crawfish likely comes to mind. A classic crawfish boil is a Mardi Gras tradition. The crawdad is a staple during this holiday and is featured on flags, beads, and shirts for years. Try some for yourself, but let a true Gulf Coast-er teach you how to eat them!Get your "mud bugs" fix at Rouses, GTs on the Bay, and Flora-Bama.
Life is better with cheese and topped with delicious shrimp, or at least that is what my mom says. While this delectable dish is popular during the Mardi Gras season, you don't need to wait for the winter holiday to enjoy this savory dish. You can enjoy it throughout the year at many of our local restaurants like Cobalt, Ginny Lane Bar and Grill, or even check out our last blog and make them yourself!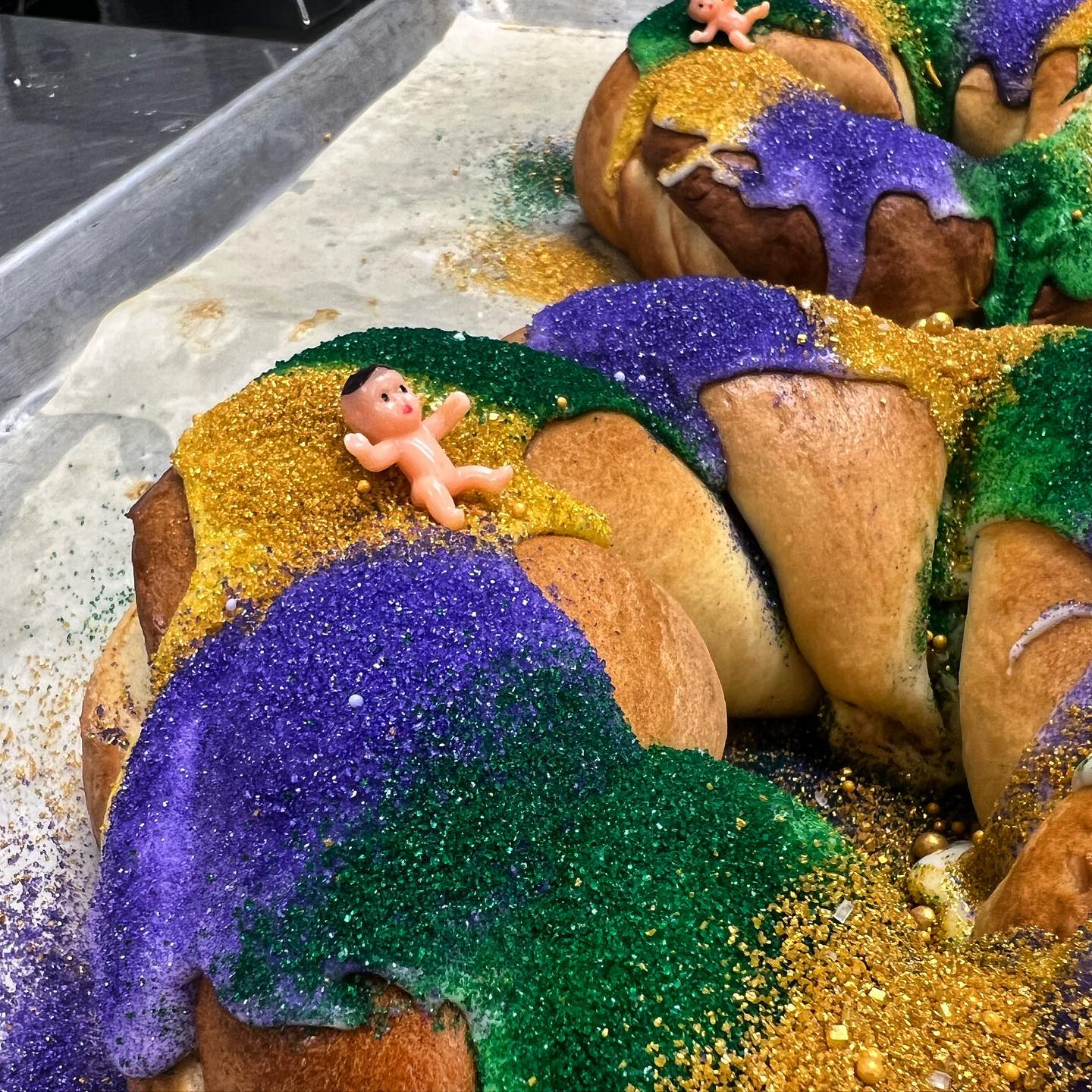 And finally, what most people know and love is the King Cake. This cake can be delicious when fresh and served! It can be filled with traditional cinnamon, cream cheese, fruit, and custards. Lately, I have been seeing cajun seafood-style king cakes, but I have not had the bravery to try them out. While you can get these sweet treats (kind of like a coffee cake and cinnamon roll mixed) from most stores near by, I recommend searching for a local bakery and getting one freshly made. Our local coffee shop BuzzCatz does an amazing job making fresh ones, but call to place your order before they are all gone!
Where and When!
Mardi Gras parades begin big time on Feb 18th, starting with the Foley Parade in the morning, and then the finale will be the city's annual Fat Tuesday parade at 2 p.m. on February 21st. Be sure to check the weather in case jackets are needed, bring some chairs and blankets to sit on, and always grab extra bags to put the goodies into. Arrive with plenty of time to park your vehicle and find a prime spot for viewing, and watch out for little kids enjoying the parade (Make sure they are in front and no pushing them to get a moon pie) and maybe bring a helmet to protect from possible flying projectiles coming towards you. But most of all, have fun and laissez les bon temps rouler!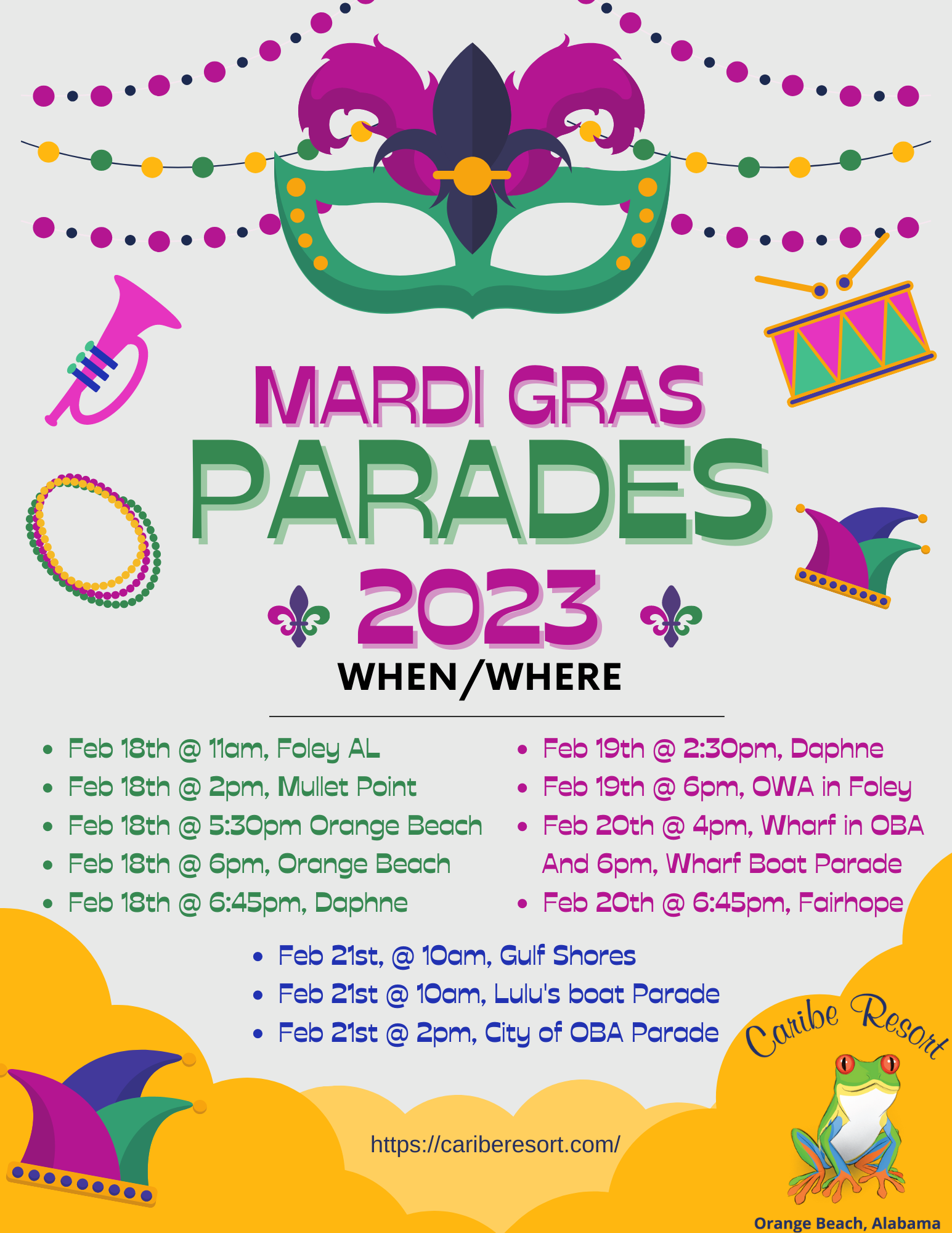 *ROAD CLOSURE ADVISORY: During the Mardi Gras parades, the City of Orange Beach closes Highway 182 (Perdido Beach Boulevard) within the city limits of Orange Beach, Alabama to vehicular traffic on Saturday from as early as 4:00 P.M. until as late.*