It's Fall, Y'all!
While the South doesn't come immediately to mind when thinking of Fall activities, we have plenty to do here now that the main tourist season is over and the weather has cooled off. This time of year is when the locals come out, and we can enjoy pumpkin spice at the beach. Yes, this is the best time of year to head out and enjoy the sunshine and saltwater and avoid large crowds! Orange Beach and the surrounding community loves to feature events outside and bring groups together through music festivals, fantastic food, and charity drives. So whether you want to check out the local art scene, listen to new songwriters, or try the local cuisine and get the kids out of the house, there is something for you.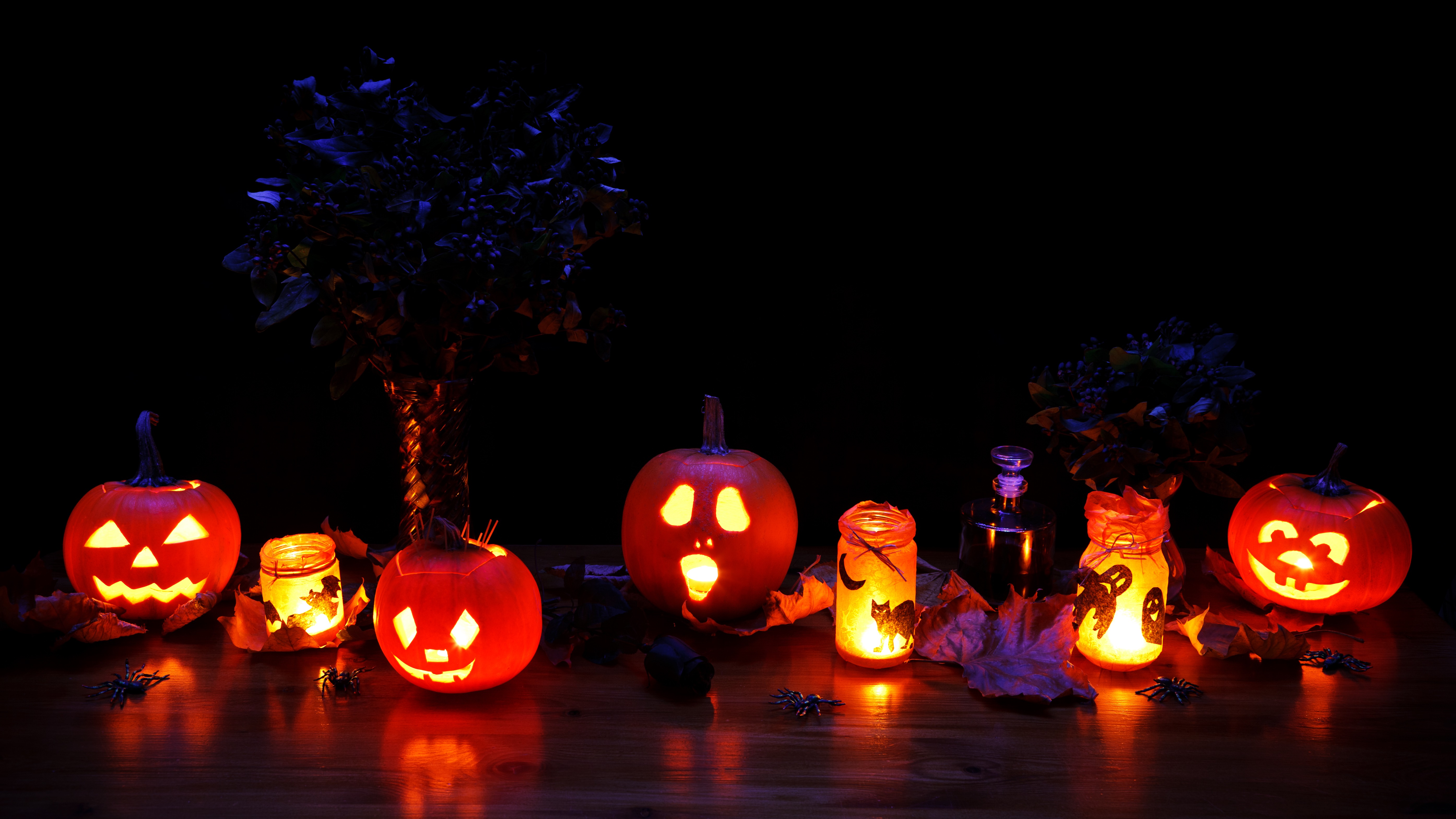 Here at the Caribe Resort, we offer some Halloween fun in the form of pumpkin carving and costume contests (stay tuned to our Facebook page for more information on that). But to help you plan your trip to the coast and make the most of the season, here is a list of some of the can't-miss events of the season. These events can range from a hundred people to over 20 thousand, so be sure to click the links to find more information. Read more to get ready for fall, all of you pumpkin pickers, car enthusiasts, music fans, and foodies!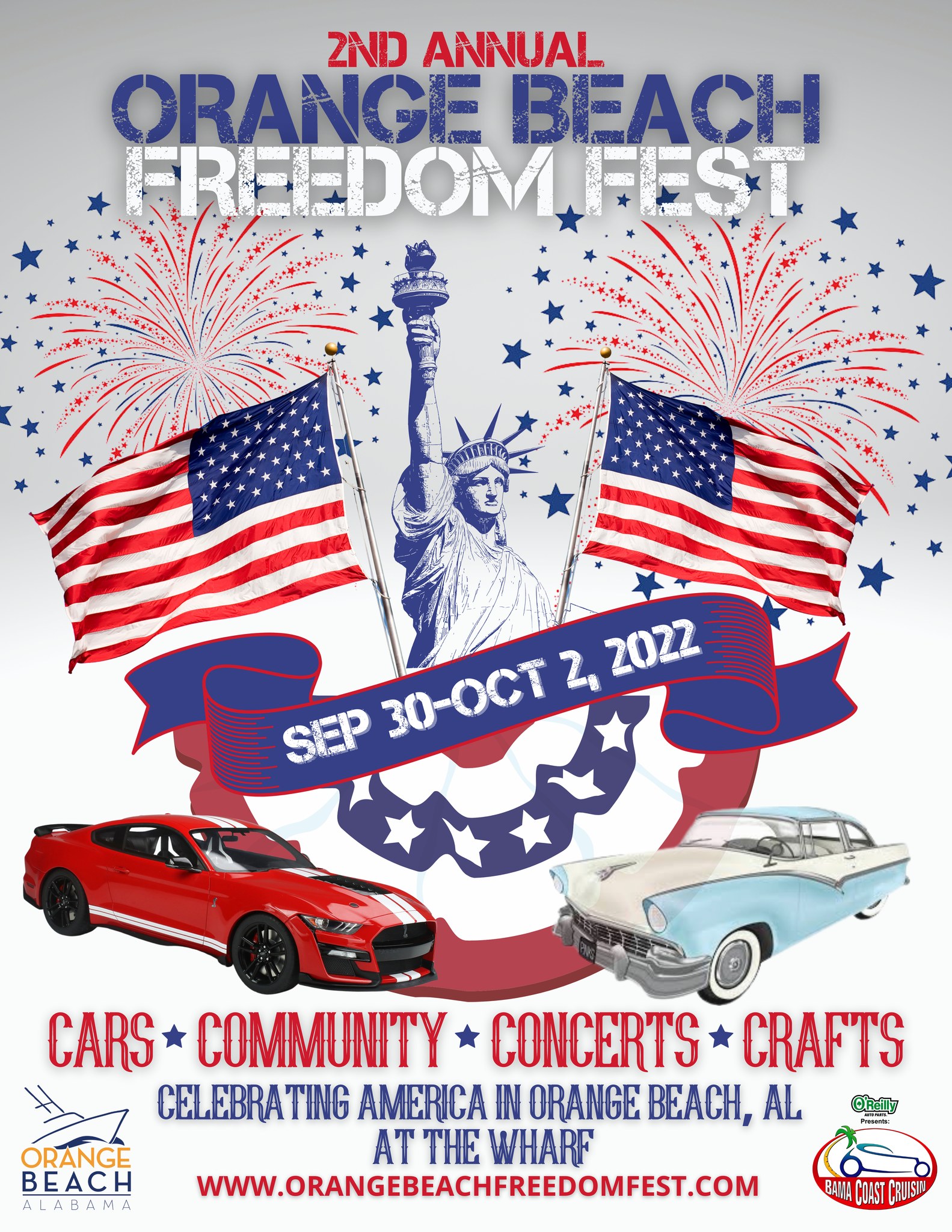 2nd Annual Freedom Fest (Sept 30-Oct 2)
The 2nd Annual Orange Beach Freedom Fest will be a patriotic weekend to remember at The Wharf. The three-day weekend event will end on Sunday, October 2nd, with a benefit concert at the Amphitheater headlined by John Rich of Big & Rich. Tickets are on sale now via Ticketmaster, and here is a link to their website and a link to their Facebook.
Bama Cruisin at OBA Freedom Fest (September 29th – October 1st)
Admission & parking are FREE to the public! This is a family-friendly event, so come out and see some of the most beautiful cars in the country at a unique venue on Alabama's Gulf Coast! Bama Coast Cruisin' participants will line Main Street at The Wharf on Friday and Saturday. For those wanting to sign up for the fall car show, or learn more about the event, visit here.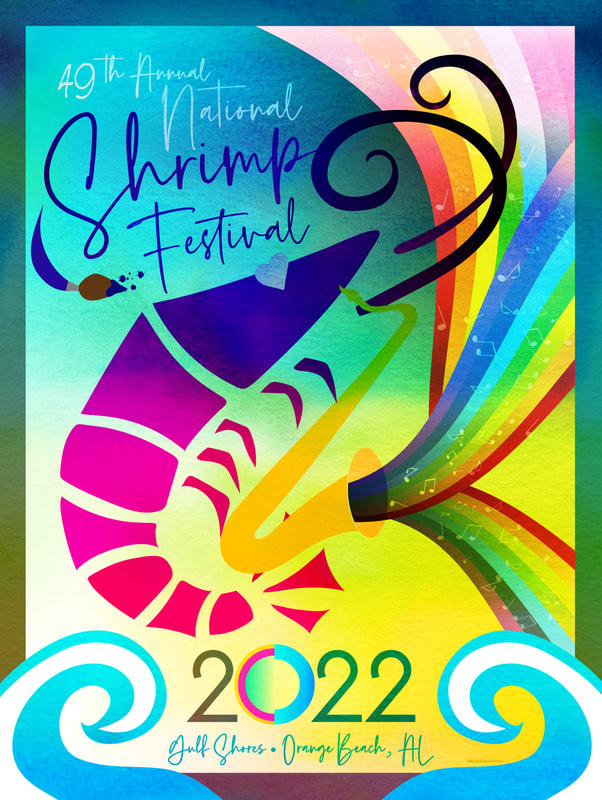 49th Annual Shrimp Festival (October 6th-9th)
For 49 years, this volunteer-driven event has been a tradition on the beautiful beaches of Coastal Alabama. Food, music, art, and so much more make up an action-packed weekend with nearly 250,000 of your closest friends. There is endless entertainment for all, featuring country, classic rock, jazz, and more, with two entertainment stages going strong for four solid days. Shrimp is cooked and served just about any way you could imagine it, and a great variety of other types of seafood to enjoy (as well non-seafood favorites for those with different tastes). Whether you like paintings, sculptures, jewelry, or arts & crafts, the Shrimp Fest is for you! To learn more about the event, click this link to the website or here for more info.
Wales West Light Railway: The Pumpkin Patch Express and Haunted Rides (September 30th-October 31st)
This seasonal event is excellent for all ages, and it is a favorite for my nephews and nieces. Wales West provides a unique theme park experience for children centered on our one-of-a-kind train ride. During the colder months, they also host live bluegrass music. Featuring Train rides, games, and kettle corn, you can enjoy this any time of year. This fall, you can take a train ride during the day to experience the Pumpkin Patch Express, where you pick your pumpkin and decorate it, all while enjoying some treats. But once dusk arrives, the Scary Night Train arrives, where you don't know what ghouls may pass by to haunt you. For more information, check out their website for prices and times.
Flora-Bama Oktoberfest (October 9th: 4 pm-6 pm)
Break out your lederhosen for the Flora-Bama's Oktoberfest! Receive a complimentary drink upon entry for those 21 and up, a free stein to the early arrivers (until depleted), 25% off in the gift shop, and complimentary German food from the buffet (while supplies last). Food is served at 4 pm, and the menu includes beer brats, sauerkraut, and German potato salad. The stein-hoisting competition sponsored by Samuel Adams will begin at 5 pm. They will have a free stein for those participating in the stein-hoisting contest. They are followed by live music by The Brats at 4 pm in the Bama Dome. Learn more by clicking this link to their website.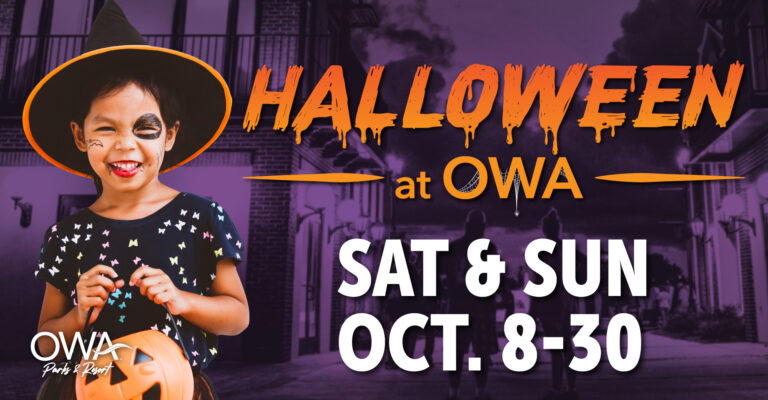 Halloween at OWA (October 8th-30th: 5 am-8 pm)
Candy, costume contests, and more await you this Halloween season at OWA! On Saturdays and Sundays, beginning October 8, experience the transformation of Downtown OWA into Foley's own Halloweentown! With trick-or-treating available every weekend, this Halloween season will have you howling for more! Grab a bag at the clock tower or OWA's main entrance and head inside Downtown to rack up some candy! Keep an eye out for a light-up ghost that shows you where the candy is. Check out their website for more info on time and events here!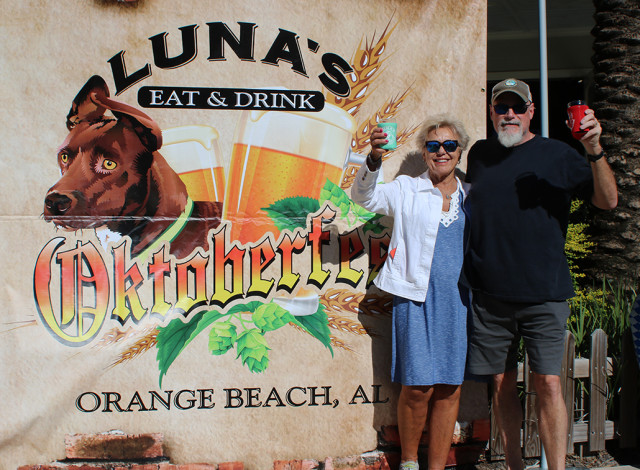 Luna's Annual Oktoberfest (October 16th: 2 pm-6 pm)
Make your plans and save the date for Luna's Eat & Drink's Annual #Oktoberfest on Sunday, October 16th! They will feature German food as well as modern polka music by The Bräts, stein hoisting, games, and more! Tickets are $12.00 per guest and include a beer glass; ages 21 and older must purchase an admission ticket. Beer and food tickets are sold separately. Click here to check out the website or buy tickets.
Boo at The Zoo (October 29th: 9 am-12 pm)
A day full of scare-free fun, trick or treating, activities, and meet and greets with your favorite animal ambassadors. All proceeds benefit the animals and programs of the Alabama Gulf Coast Zoo. You will need to bring your treat bags for any goodies that you collect. You can dress in your best costumes for a chance to win a Golden Ticket to redeem for a prize in the gift shop. To learn more, click here for a link to their website.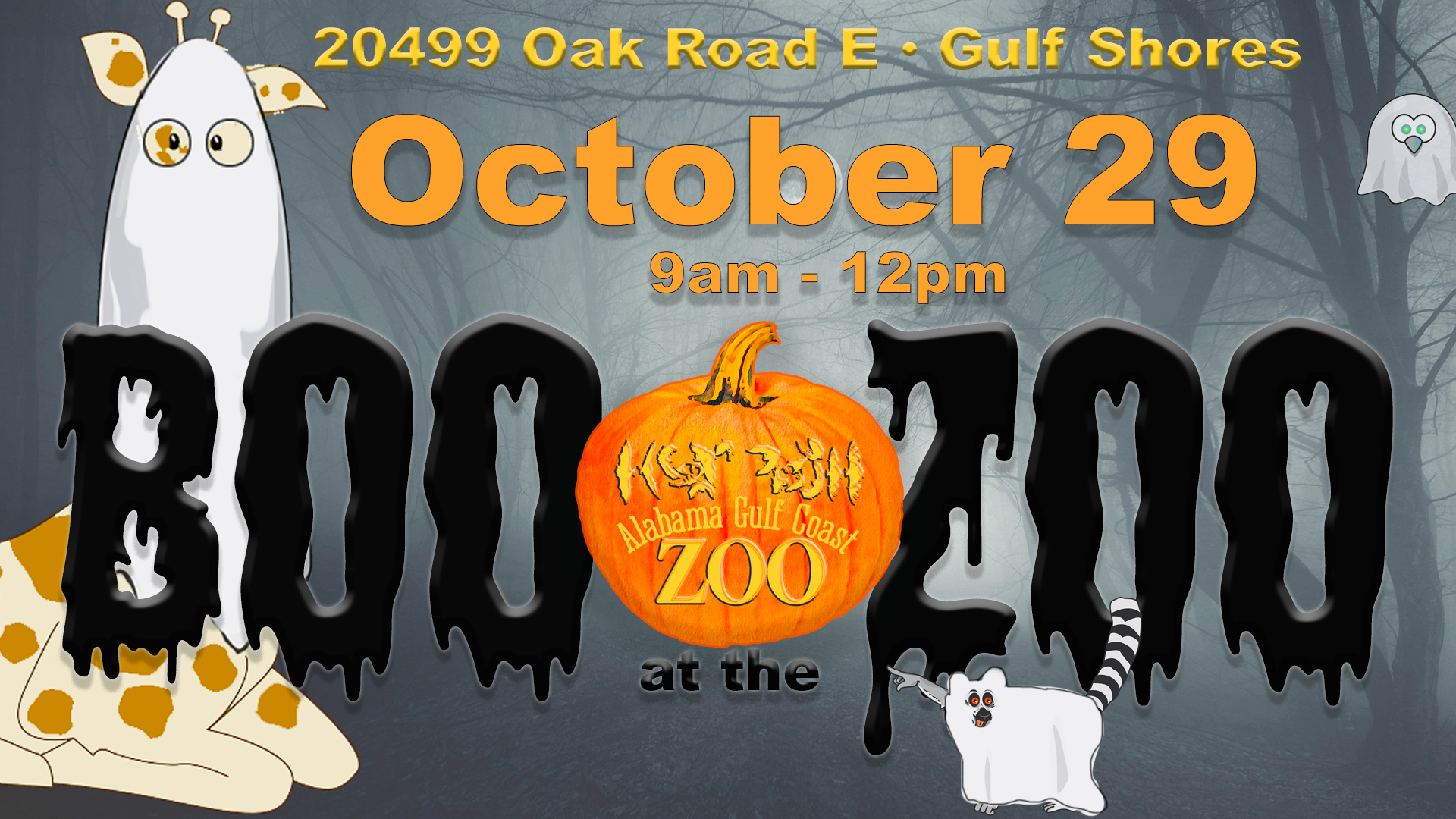 The Original German Sausage Festival (October 29th: 8 am-5 pm)
The German Sausage Festival in Elberta is famous for its "One With Two Without" German sausage & sauerkraut, continuous entertainment for adults and children, and over 200 arts & crafts booths. Other delicious foods include German-style filled cabbage, potato salad, goulash, red beans & rice, hamburgers, hot dogs, BBQ sandwiches, ice cream, popcorn, and peanuts. There will be baked goods like jams and desserts as well as arts & crafts for sale at the festival. Carnival rides, polka, country, contemporary and German music will also be provided for entertainment.
You can check out more information about the fest on one of our previous blogs located here, and a link for the list of festival activities is found here.
Fort Morgan After Dark: History & Hauntings (October 22nd & 29th)
While you can visit the historical Fort Morgan area any time of year, they offer seasonal tours and reenactments. While Fort Morgan may look picturesque with lichen-covered walls, wildflowers peeking through cracks, and worn cobblestone paths, it has a past full of battles, lost loves, changing operations, and abandonment. You can check out our blog on the fort here.
For October, you can join the members of Second Sight Paranormal TV for an equipped Ghost and Paranormal Investigation at Fort Morgan, one of Alabama's most haunted places. They were featured on Discovery Channels Expedition X Series 4 Episode 5, "Ghost Fort of the Civil War." They will provide ghost hunting equipment, but feel free to bring your own! Audio equipment & digital cameras are allowed. You can learn more about his event on Facebook here or check out their website here for more events.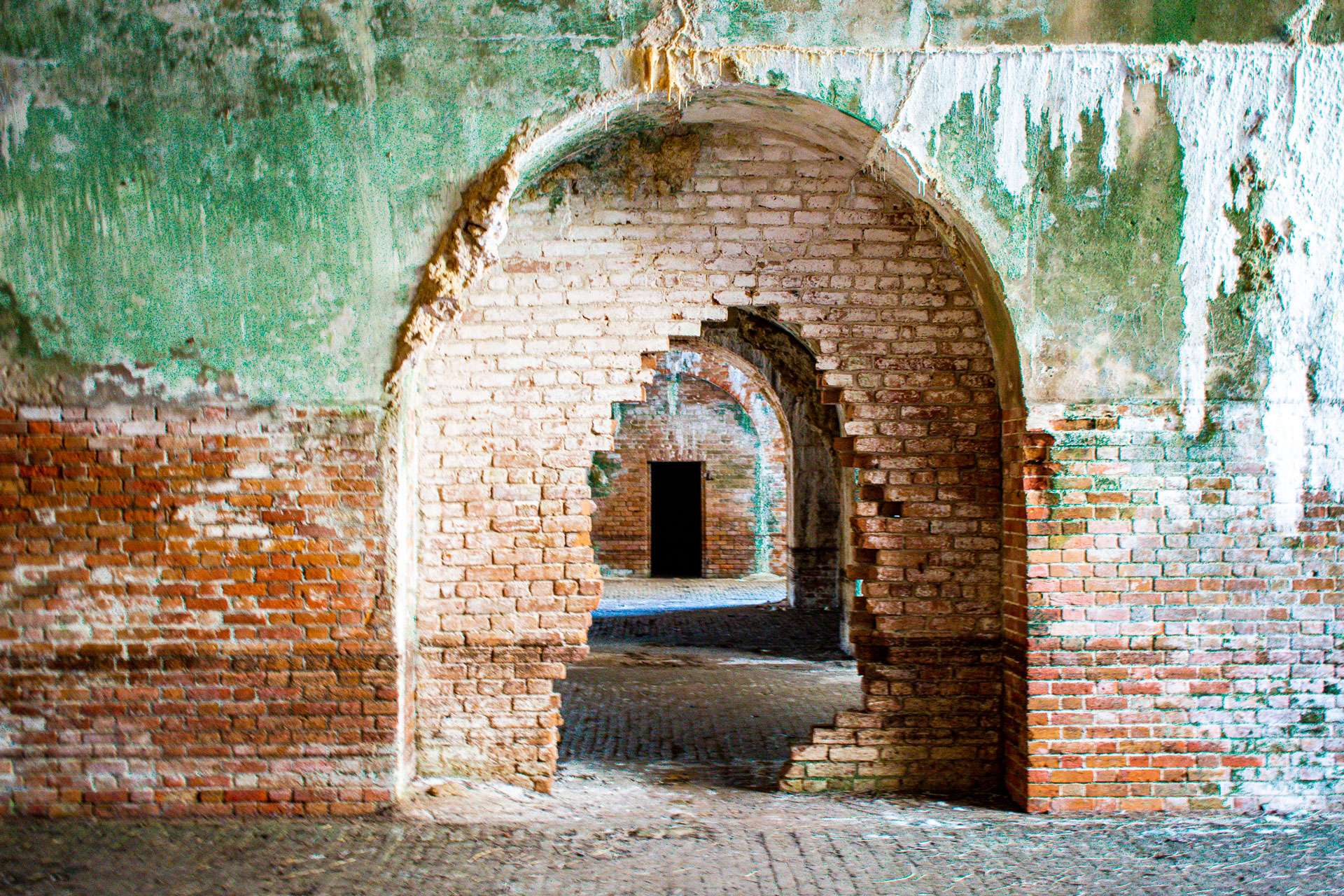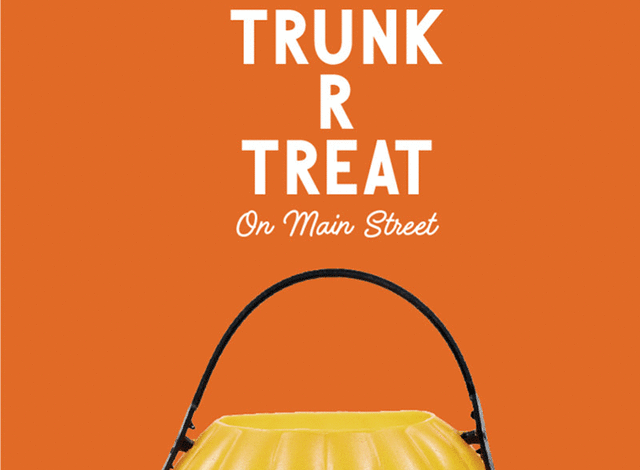 Trunk R Treat On Main Street (October 31st: 5 pm-9:30 pm)
Halloween along the coats is a real treat for all your ghoulish kids! Pack your car and head to Main Street at The Wharf on Halloween night. Dress in your Halloween best and join in for Trunk R Treat, presented by The Island Church. This family-friendly event will include trick or treating, a costume contest, kid's activities, and more. See the skies come alive for a spooky fireworks show at 8:45 pm. To learn the schedule of events, click here for more info!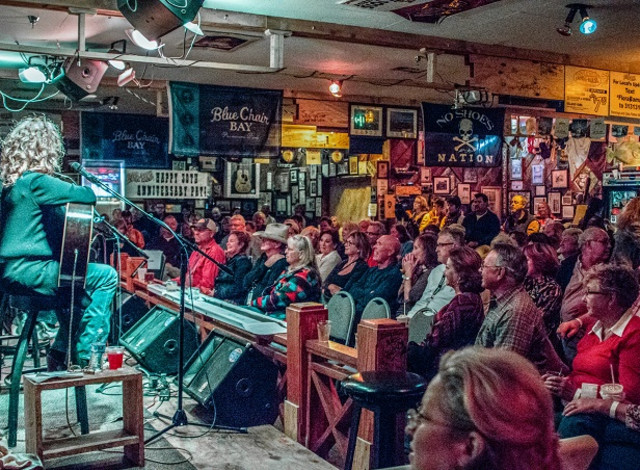 Annual Frank Brown International Songwriters' Festival (November 3rd)
This annual songwriters and listeners event runs across multiple venues at different times. To be sure you don't miss one of your favorites; please be sure to research venues and times on the event website. Festival attendees enjoy an up-close and personal concert experience and are often able to learn the stories behind the songs as told by the original author. Venues of all kinds welcome the over 200 songwriters that come from around the country and the world. The festival is dedicated to the late Frank Brown, a night watchman at the Flora-Bama for 28 years, whose moral values, integrity, and strength of character still endure.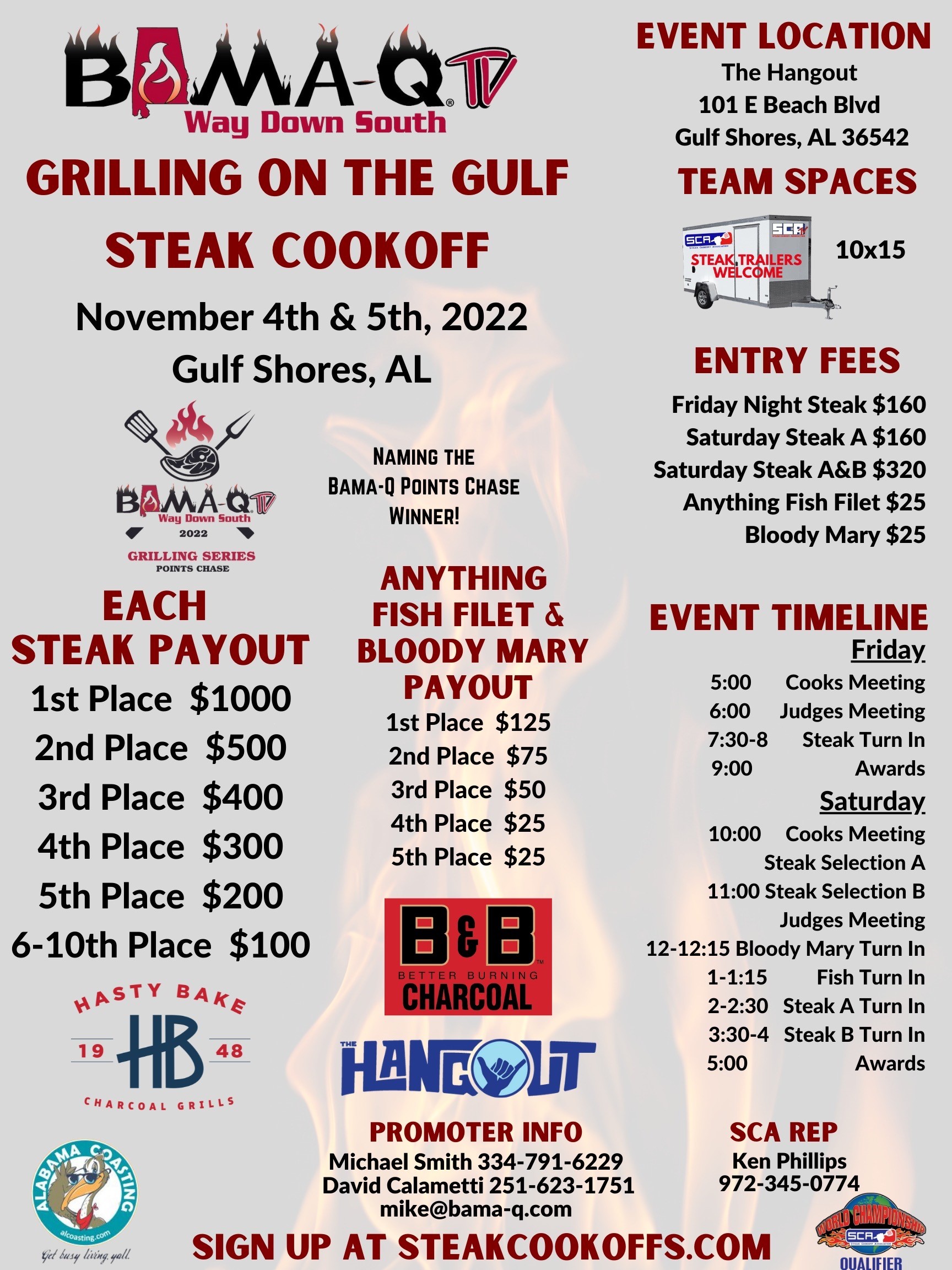 Bama-Q Grilling on the Gulf Cook-Off (Nov 4th & 5th)
Carnivores unite! Show off your grilling skills at the 'Bama-Q TV's Grilling on the Gulf cook-off,' which will be held at The Hangout restaurant in Gulf Shores AL on November 4th-5th. Learn more about Bama-Q by checking out their website here, and more about the event help at Hang Out here.
If you want to learn more about other upcoming events this fall or see what else we offer in the area, here are some links to help you!