Spring break is the perfect time for families to get away from the stress and pressure of work and school life and enjoy quality time together, relaxing at the beach with no worries. And there's no better place to do that than in Orange Beach, AL. Our charming Gulf Coast home offers something for everyone, from beautiful sandy beaches to exciting family-friendly activities and attractions. Here are just a few reasons why Orange Beach and Caribe Resort make the perfect spot for families during spring break:
1. Beautiful Beaches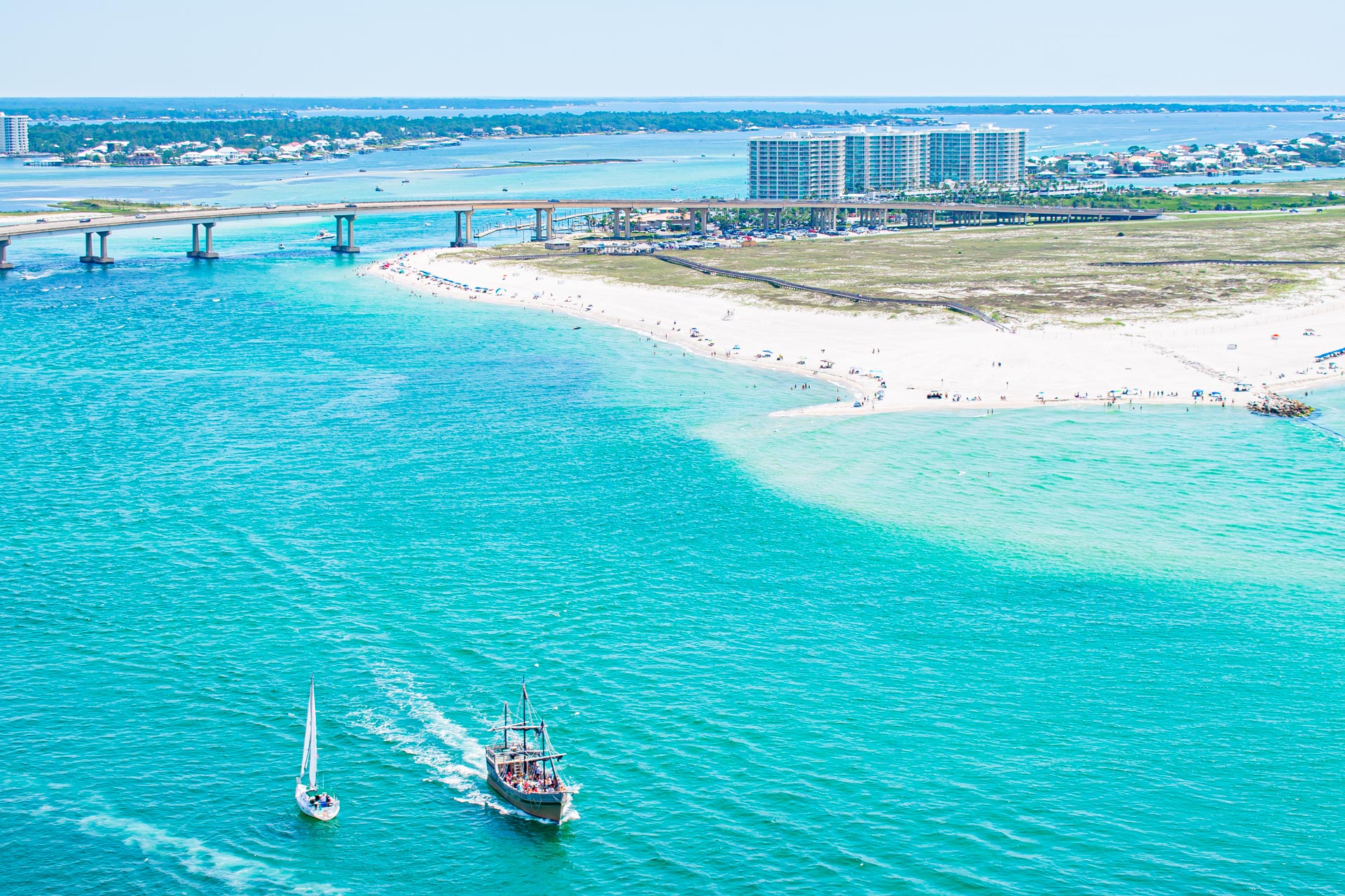 Orange Beach is renowned for its beautiful beaches, which are some of the most picturesque along the Gulf Coast. The soft white sand stretches for miles, bracketed between sandy dunes and the crashing waves of the Gulf, providing plenty of space to stretch out and soak up the sun. The warm Gulf water is perfect for swimming, and the crystal white sands make it ideal for families with young children. Whether you're looking to build sandcastles, play beach volleyball, or simply relax and enjoy the scenery, the beach is the perfect place to do it. Just don't forget the sunscreen! In addition to its natural beauty, Orange Beach also offers a range of waterfront restaurants, like Cobalt, where you can grab a bite to eat or a refreshing drink. Lifeguards are also on duty at many of the beaches during busy seasons, ensuring your safety while you enjoy your day in the sun.
One of the best things about staying with us is that you'll have easy access to the beach, with many of the area's best beaches just a short drive away or even a complimentary ride on our Trolley. From the public beaches at Gulf State Park to the secluded coves at Perdido Key, there's a beach to suit every taste and preference. And when you're ready to head back to the resort, you can have our complimentary beach trolley pick you up and drop you off at your tower to relax in the comfort of your luxurious accommodations.
2. Amazing Activities
One of the best things about Orange Beach is that it offers a wide range of activities for visitors of all ages and interests. Whether you're looking for a new adventure, some calm relaxation, or a bit of both, there's something for everyone to enjoy. And when you stay with us, you'll have access to some of the best activities and attractions in the area right on the property or nearby.
On-site, we offer a variety of amenities and activities to keep you and your family entertained. You can play a round of mini-golf on the newly renovated 18-hole course, take a dip in one of the resort's many saltwater swimming pools, or rent a boat or jet skis from the on-site marina. You can also play tennis on the resort's multipurpose courts or work out in the fitness center and then relax in our saunas.
Offsite, there are plenty of opportunities for adventure and exploration. You can take a dolphin cruise along the bat and check out all the natural beauty and animals in the area, or go parasailing to get a bird's-eye view of the Gulf Coast. You can also visit the nearby Gulf State Park for hiking, birdwatching, and exploring the park's diverse ecosystems. And for those who love thrills, there are several amusement parks and water parks in the area, offering a variety of rides and attractions for all ages. For those who prefer a more laid-back approach to vacation, Orange Beach also offers plenty of opportunities to relax and unwind. You can take a leisurely stroll along the beach, watch the sunset over the water, or enjoy a tour of one of the many historical forts in the area.
3. Family-Friendly Food
One of the great things about vacationing with us is that you'll have access to some of the best restaurants in Orange Beach. From fresh seafood to Southern favorites, there's something for every palate and taste. And one of the best restaurants in the area, Cobalt the Restaurant, is located on-site at Caribe Resort. Cobalt the Restaurant is known for its delicious seafood, stunning waterfront views, and family-friendly atmosphere. Whether you're looking for a romantic date night or a fun family dinner, Cobalt has something for everyone. Start off with an appetizer like the coconut shrimp or fried calamari, or try one of the signature cocktails like the Cobalt Crush or the Strawberry Basil Margarita. They also manage an in-site cabana near the indoor D pool where guests can order food and drinks and not have to leave the pool areas.
In addition to Cobalt, there are plenty of other restaurants in the area to explore. Whether you're looking for a casual lunch spot or a fancy dinner, Orange Beach has it all. Buzzcatz is one of our favorite coffee bars and lunch spots; they have amazing drinks and handmade desserts. And if seafood isn't your thing, no worries, as we have Pizza and BBQ nearby as well. And when you stay with us, you'll have easy access to all the best dining options.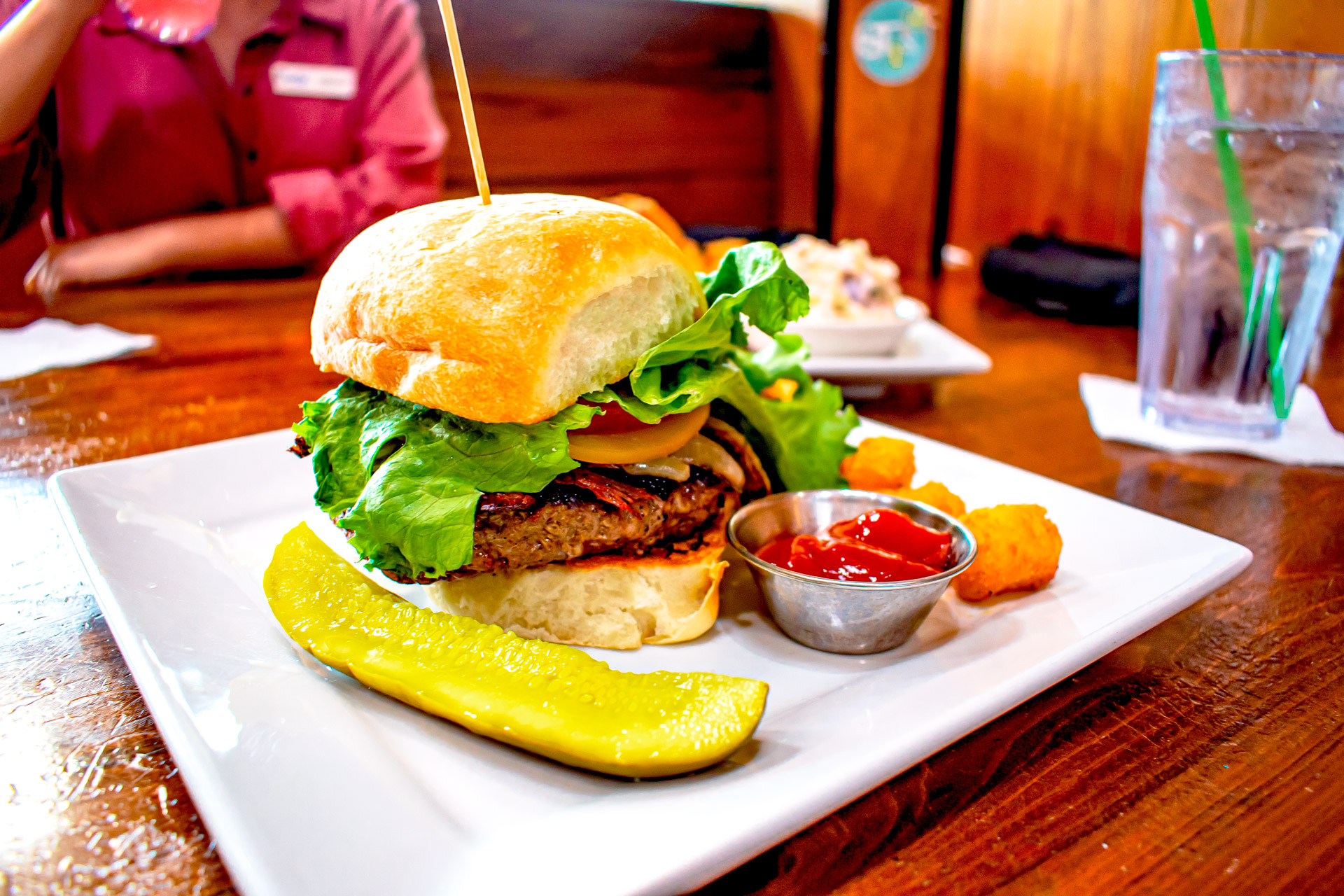 4. Comfortable Condos
When you're on vacation, the last thing you want is to feel cramped or uncomfortable in your accommodations. That's why we offer a range of comfortable and spacious rooms to suit your needs. Whether you're traveling as a couple, with the family, or with a large group, you'll find a room (or rooms) that's perfect for you. All of our condos are designed with your comfort in mind. They feature plush beds, soft linens, and all the in-unit amenities you need to feel at home. All units include full kitchens with a wet bar (most have large ice machines as well) and allow you to cook your own meals and save money on dining out. Each unit is styled differently, so be sure to pick one that fits your style and your budget to make the most of your trip. And if you want to have a relaxing trip with the kids, try getting a unit with a media room so the kids can go play loudly out of the main rooms, and you can enjoy some peace and relaxation
In addition to the accommodations, we have a friendly and attentive staff. They'll be happy to assist you with anything you need during your stay. From finding a restaurant to helping you discover local attractions, our concierge located in C building and our front desk in B is ready to help. Our trained housekeeping staff makes sure the Caribe-managed condos and the common areas are spotless, and we have an aquatics team that works hard every day to make sure our pools are beautiful. We feature 3 heated indoor pools as well as 3 spacious zero-entry outdoor pools with waterslides for all ages. Our lobbies have cozy lounge areas for guests to sit and hang out, and with high-speed internet all over the property, guests can enjoy all the comforts of home. We have plenty of seating near the pools, including everything from loungers to tables with umbrellas. We also have come charcoal grills located along the baywalk for guests to cook out and then enjoy food under the gazebo while overlooking the bay.
5. Safe Southern Hospitality
If you're looking for a family-friendly destination for your spring break or summer vacation, Orange Beach is the perfect choice. The area is known for its laid-back atmosphere, family-friendly beaches, and fun activities. We have a 24-hour security team and front gate staff ready to help in case of an emergency any day of the year. Whether you are locked out of your unit or the neighbors are being too loud, we want to make sure you have a safe and enjoyable experience with us.
One thing to keep in mind is that Orange Beach has a no-alcohol policy on the beach during spring break. This policy helps to maintain a safe and family-friendly environment for visitors, and ensures that everyone can enjoy the beach without any disturbances. But just because there's no alcohol on the beach doesn't mean there's a shortage of things to do in Orange Beach. In fact, the area offers plenty of fun and exciting places that are perfect for families. You can take a trip to the Gulf Coast Zoo or take a class with Sand Castle University, or try your hand at fishing aboard the Outcast at Caribe Marina, which is great for new and experienced fishers.
When you stay with us, you'll be able to enjoy all the best that Orange Beach has to offer while still maintaining a safe and family-friendly environment. The resort offers a range of amenities and activities to keep you and your family entertained, including swimming pools, tennis courts, and more.
Join us this Spring and Save
Caribe Resort is the perfect destination for families and groups looking to enjoy a fun and relaxing vacation. With our beautiful beaches, exciting activities, family-friendly dining options, comfortable accommodations, and safe and welcoming environment, you'll find everything you need to create lasting memories with your loved ones. And with Caribe Resort's special 15% off promotion on spring stays using promo code Caribe15, there's never been a better time to book your stay (For dates between now and May 17th). And if you can't get a spring break vacation booked, then we have another deal if you stay 7 nights, you get the 7th night free, you can use the code 7THNIGHTFREE to get the discount! Don't miss out on this opportunity to experience all that Orange Beach has to offer. Book your stay at Caribe Resort today and get ready to make memories that will last a lifetime.