Walking In The Footsteps Of A Stranger 
The Gift of Giving: Moving On in 2020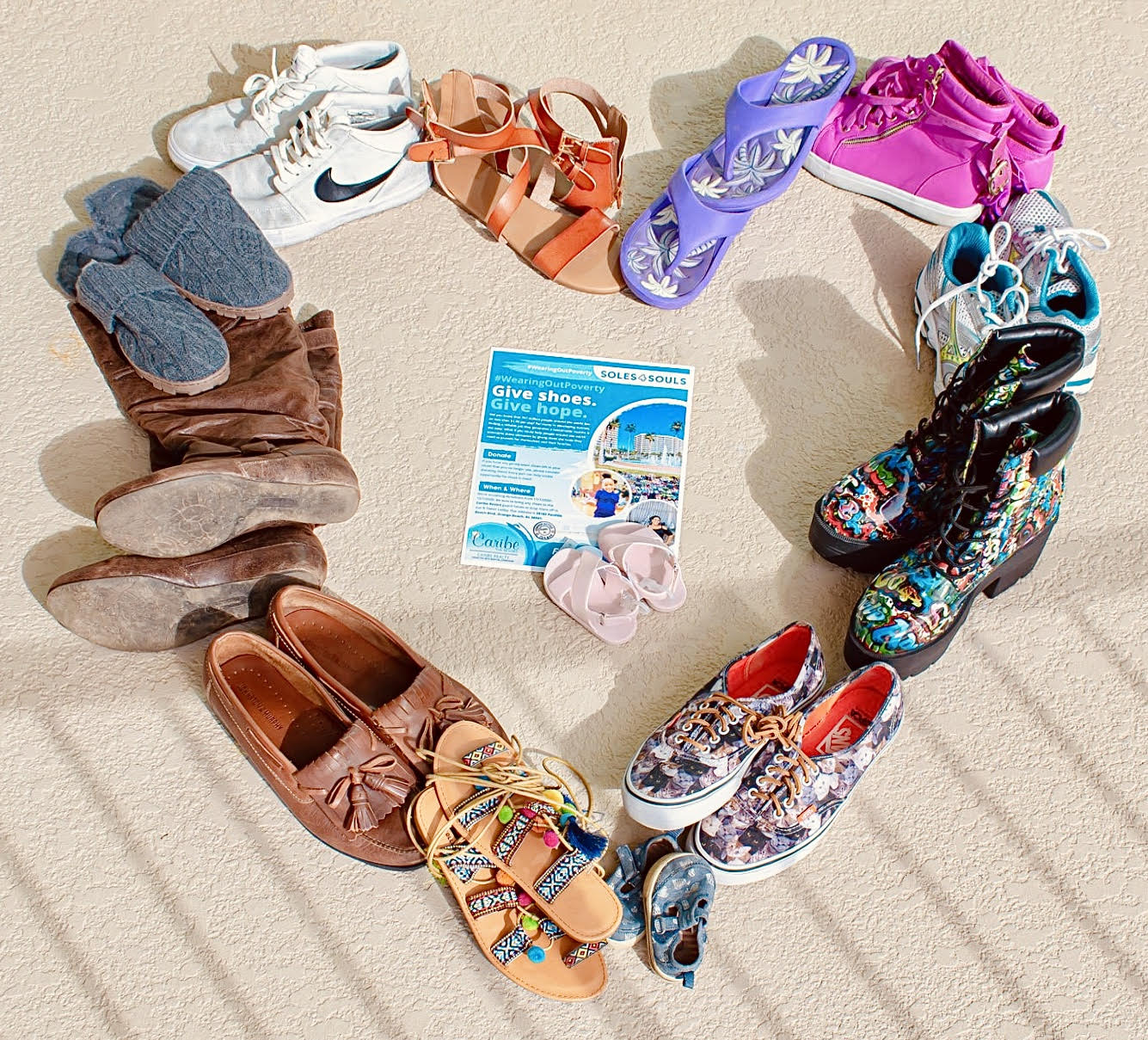 We planned this year's Soles4Souls shoe drive with the hopeful goal of reaching 300 pairs of shoes. We were blown away at the sheer level of kindness and support shown by our Gulf Coast communities. The results of this year's shoe drive showed a true commitment to reach out to those in need.  Thanks to donations from families, local churches, businesses, our Caribe Resort owners, and even our out-of-town guests, we were able to gather over 628 pairs of shoes to send off out of Alabama and out to help those in need all over the world! 
2020 has proved to be a hectic year, even here in the sunny south. Despite all the shutdowns, hurricanes, elections, postponing events, and so many other changes, the Gulf Coast community has shown that nothing can stop them from doing the absolute best they can. 2020 may have knocked a lot of us down but I have seen nothing but people lending a helping hand to neighbors and proving we are only as strong as our community.
What is Soles4Souls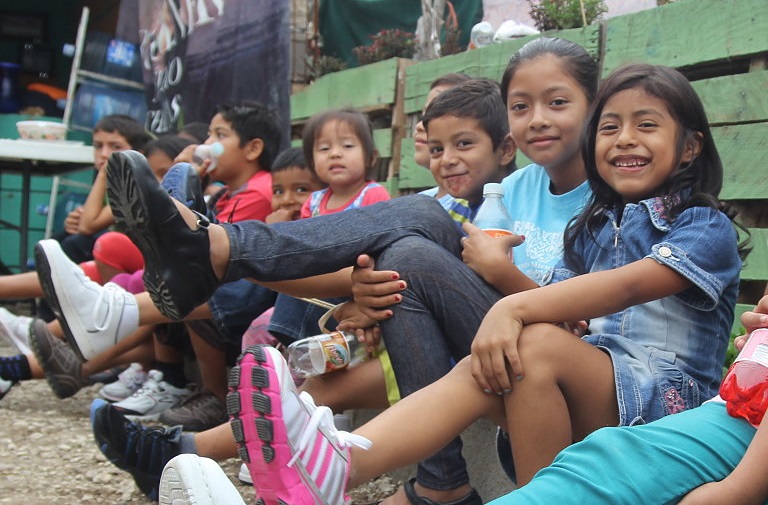 Since its founding in 2006, the non-profit Soles4Souls has distributed more than 35 million pairs of new and gently-worn shoes in 127 countries around the world to help provide relief and create economic growth in many poverty-stricken areas. One of the ways we are able to partner with them is by collecting donations of gently used and new shoes. These footwear donations can vary anywhere from sandals, heels, boots, tennis shoes, all the way to baby shoes, and Soles4Souls distributes them to places in need. The places are considered in extreme poverty,  which means that people in the community make $2 or less a day.
Now, Soles4Souls doesn't just drop a ton of shoes off and say "Bye, have fun walking", and leave the community. They help the locals create and start their own businesses, which are entirely run and operated by community members. These businesses then go about selling the shoes that have been donated to those who need them in their area.  These efforts create long-lasting economic relief in the form of jobs with sustainable paychecks and income, while also providing shoes for an area that otherwise would have trouble getting them. These drives are a great way to reuse unwanted shoes and reduce waste since over 300 million pairs of shoes end up in our landfills every year. Which sounds crazy to me! 
Gaining a Foothold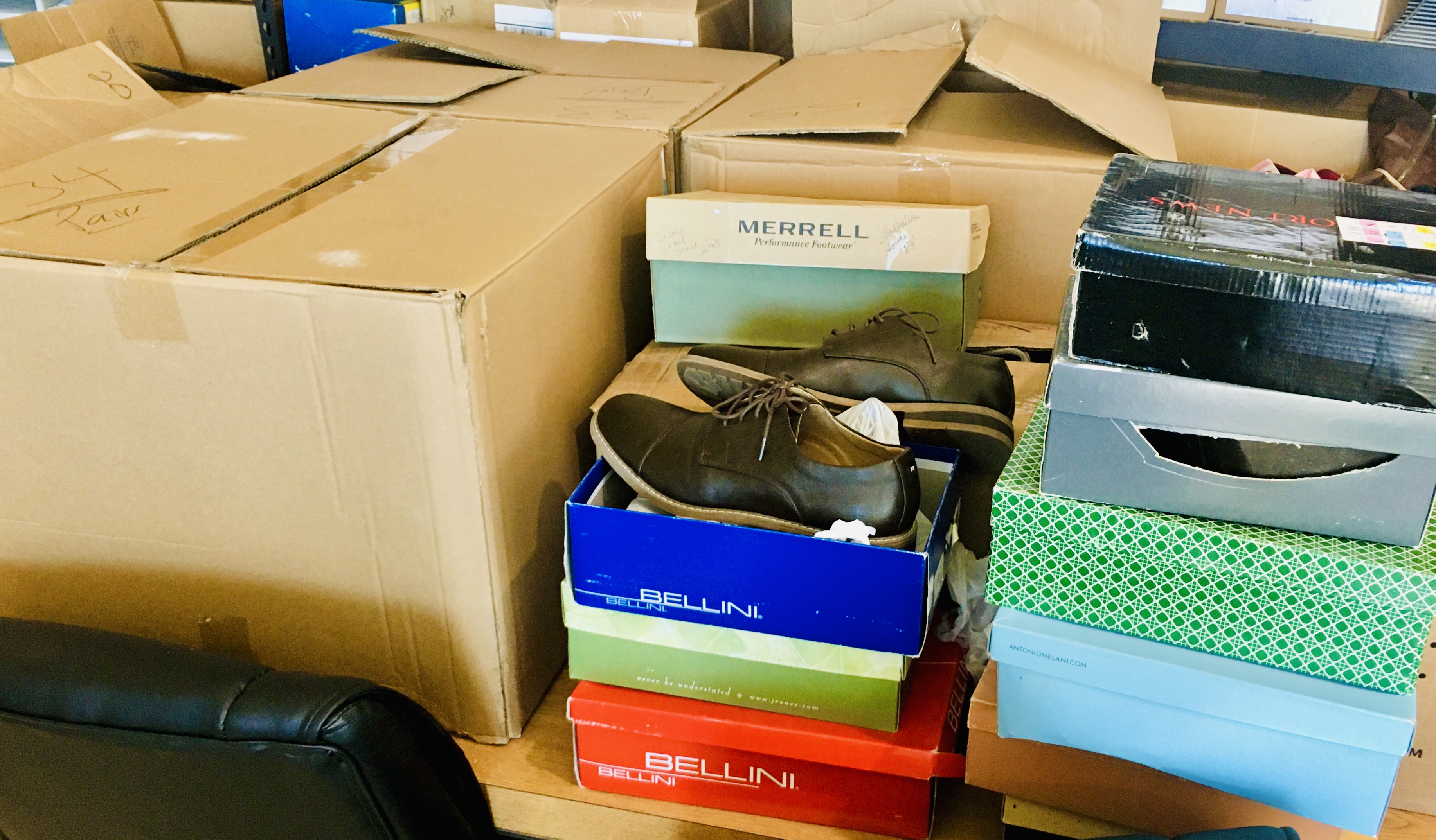 Shoe donations started early but I was soon in my car and driving all over the coast to hand out flyers and talk about Soles4Souls and the amazing work they do. I was able to travel all around the area, from Pensacola FL, to Daphne AL, and everywhere in between. Pretty soon, the donations started flooding in.
Some community members went above and beyond just donating a few pairs of unwanted shoes. While a pair of shoes or two would have been nice, they went out of their way to help gather donations by taking flyers to offices, got in contact with their church groups, handed out flyers at their schools, invited local libraries to post on community event boards and even managed to get the shoe drive listed in some local newspapers.
Learning What it Means To Be LocAL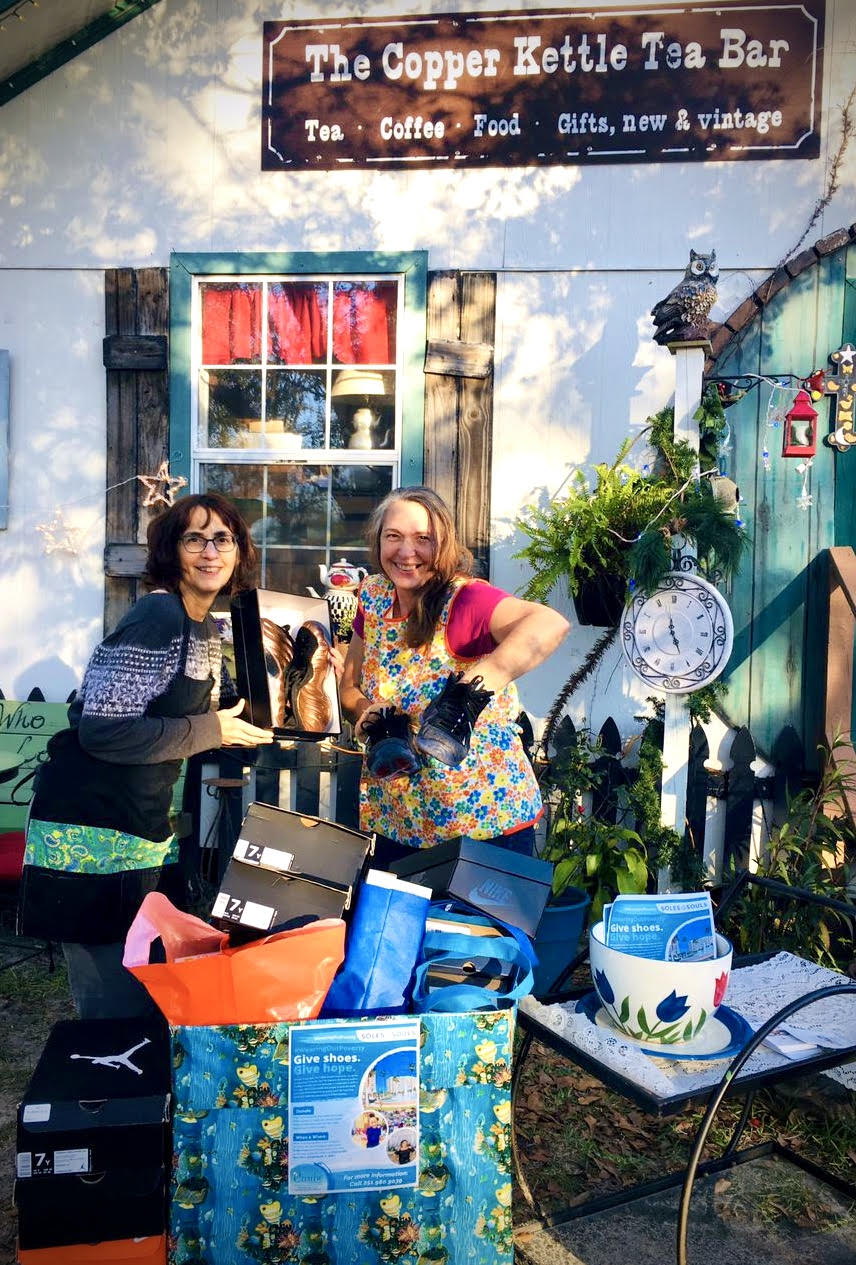 While none of us at Caribe have ever had the opportunity to work at a shoe store before, we soon evolved into a well-oiled machine, stacking, counting, and moving massive shoe piles as donations were dropped off by the dozens. We even found help in the local tearo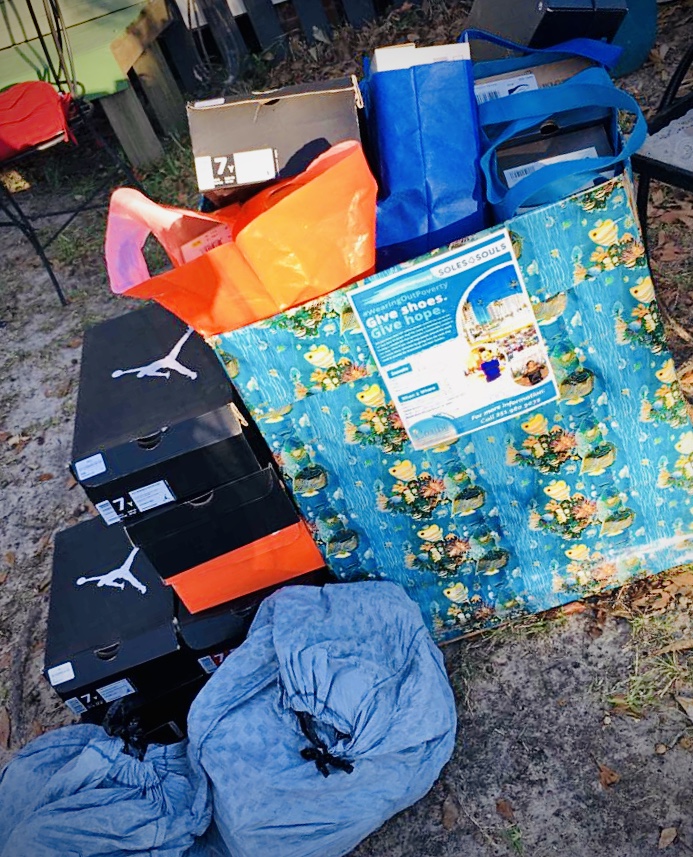 om and community social hub, The Copper Kettle Teabar,  who offered to be a drop-off point for people who couldn't make it all the way to Orange Beach. Soon our office was covered in boxes and bags of shoes, and we were organizing and pairing shoes like professionals.
One woman delivered several loads of boxes and bags by herself from her job at the Pensacola DMV, so shout out to that amazing crew over there! Another woman was able to get our shoe drive featured in the Orange Beach online newsletter, and later on, we were featured in "The Islander" newspaper. So an amazing thank you to them as well! We also had Forward Church of AL, make a large last day donation by using the drive as one of their 12 Days of Giving Back for the Christmas holiday. Things were going so well that we did have to delay our end date by a few days as more people notified us of last-minute drop-offs. We were thrilled to find so many in our community excited and ready to help see these shoes go to homes where they are needed.
The Ending of a Journey: Walking a Mile in Someone Else's Shoes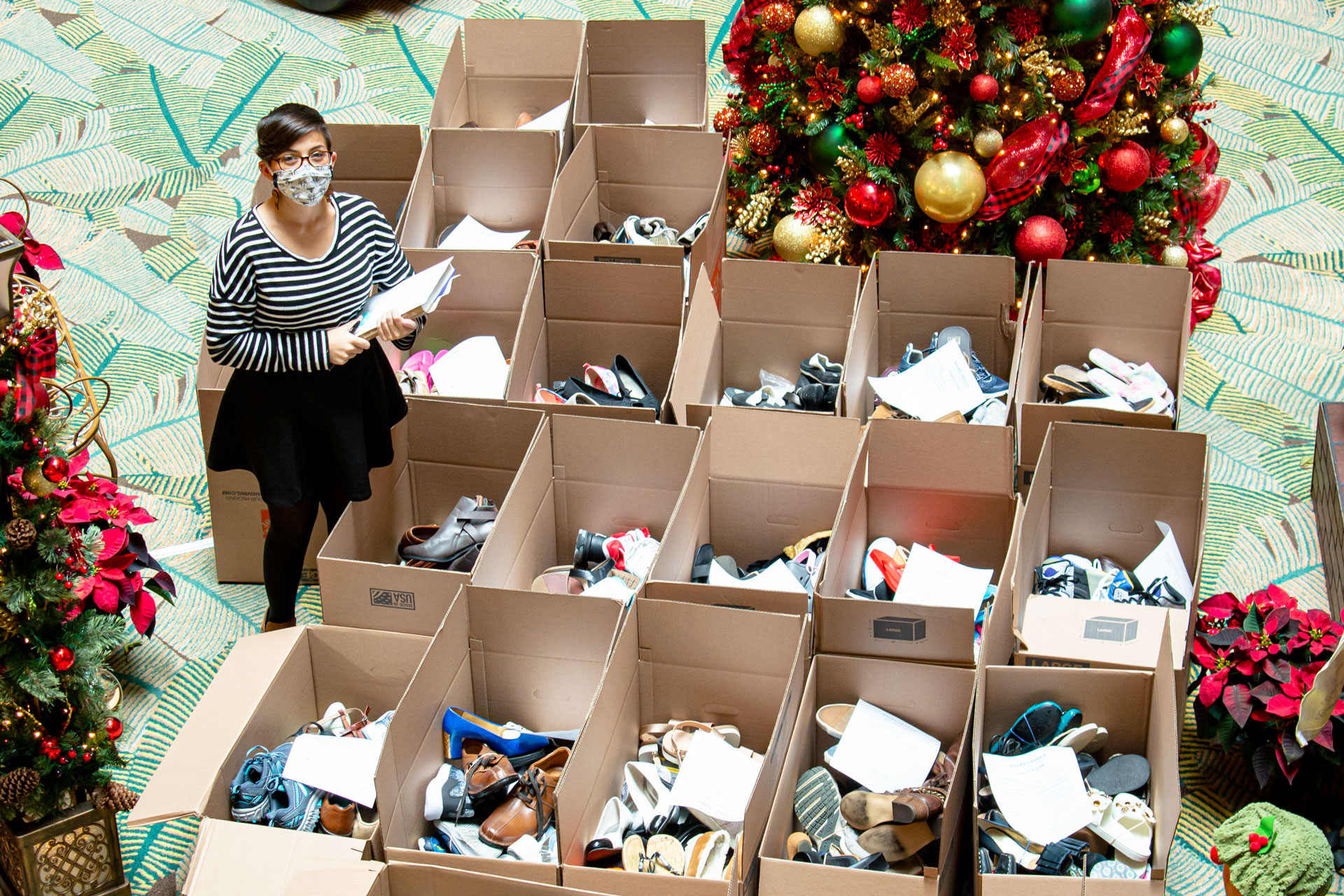 Everyone in our community definitely banded together and we ended up doubling our community donations from last year! Needless to say that with over 600 pairs of shoes in the office, things got a little crowded. 
So when it came time to package up the shoes it was a relatively simple matter and I was happy to have my desk back and some legroom. As we loaded all the shoes into our cars and drove to the closest UPS store, we all felt a sense of pride in our community. Grateful for the accomplishment of doing our part in a job well done.
Throughout this drive, we have truly felt and seen the heart of this community as people answered the call to take a moment out of their life, however hectic they are right now, to do something as simple as clean out closets and pass along some shoes that they no longer find themselves needing anymore. These little acts of kindness will without a doubt help create the world we are in today and make it better than it was yesterday.