Finally, one of my favorite days of the year is here: Black Friday. Before I dive too deep into the world of shopping, I want to wish you a Happy (day late) Thanksgiving! I truly hope your heart is full of thankfulness and gratitude, I know mine is today. I love a day where I put everything on pause, and get to be thankful for all I have. Even though stores push their opening time a little earlier each year, I force myself to put the Black Friday shopping on hold until the clock strikes midnight.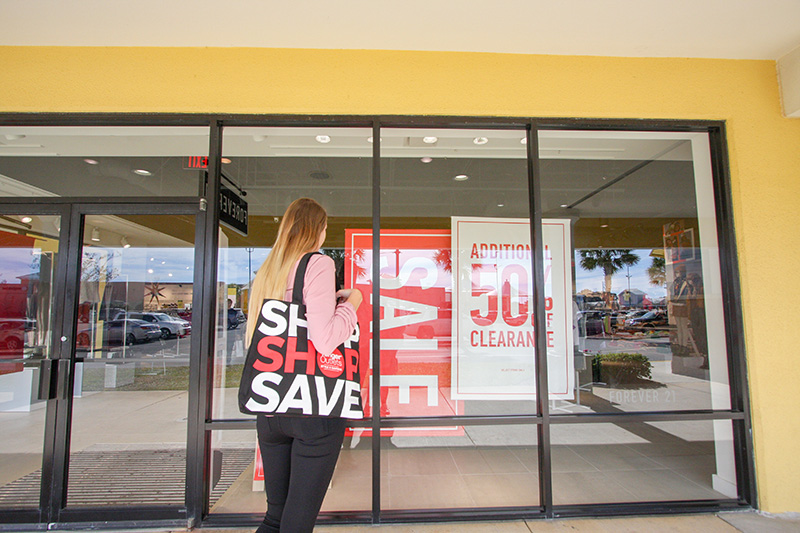 Happy Shopping
It is only fitting that I spend my Black Friday at the best place for shopping in the area, Tanger Outlets in Foley. If you are one of those people that likes to get out there early and fight your way through a big crowd, I hope you found all of the deals on your list. The stores at Tanger Outlets opened at 6pm on Thanksgiving and remained open all night long, part of their Moonlight Madness & After Thanksgiving Sale. I know I am always in a "Turkey Coma," so I sleep through the night and wake up ready to shop. If that sounds like you, I am here to tell you about some of the stores at Tanger Outlets you will not want to miss this Black Friday. Happy Shopping!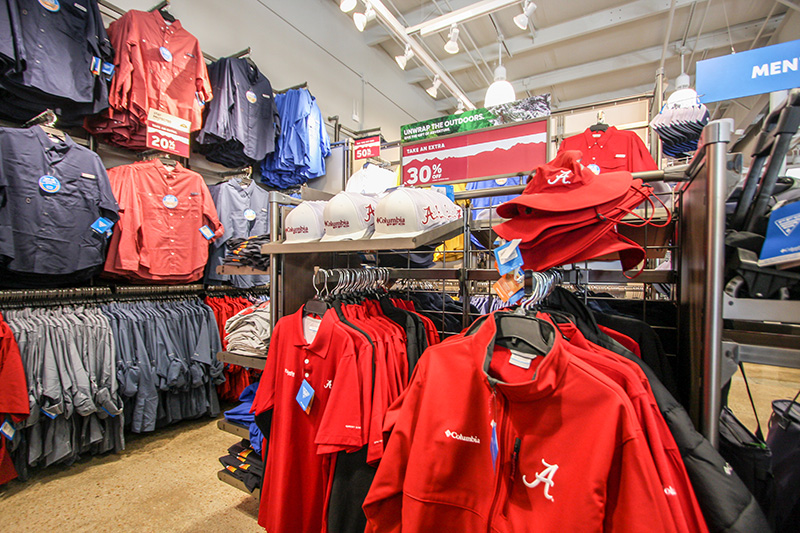 Roll Tide 
Columbia Factory is the perfect store to find something for everyone in your family–and don't forget yourself! They have a vast selection of men's, women's, and youth outdoor wear. I love the outdoors, and Columbia always has the ideal outfit for my adventures. As I browsed the hiking boots, ski equipment, and even the fishing gear, I realized I need to plan a trip! They also have quite the selection of University of Alabama apparel; I had my eye on a red and white bucket hat repping the Alabama "A". Who doesn't love a good bucket hat? If Alabama isn't your team, you can find some Auburn apparel on their website. Plus, they have some impressive sales you will not want to miss. These Black Friday deals include: 
Up to 50% off all Outerwear

60% off Men's and Women's Slippers

$100 off select Men's and Women's Interchange Jackets

Spend $100 and get $20 to use in December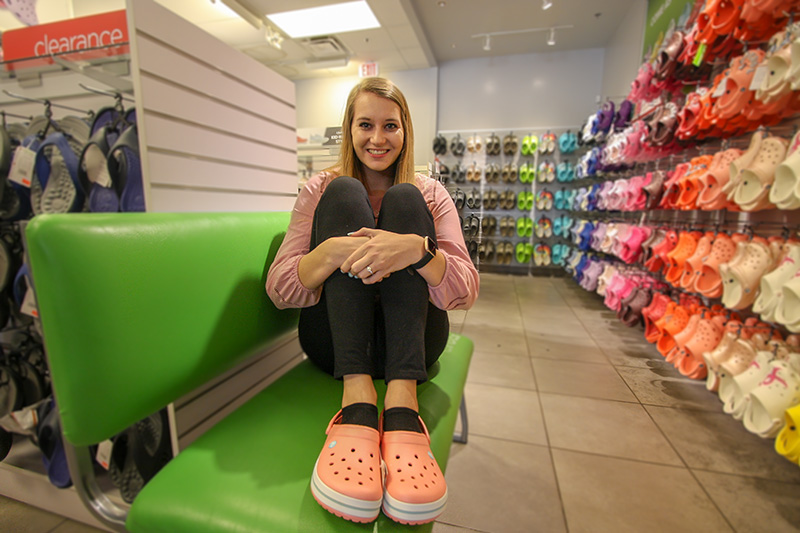 Shoe Goals 
I stopped by the Crocs store, and after trying these shoes on, I only have one question: why do I not own a pair of these? They are stylish, comfortable, and customizable with hundreds of Jibbitz charms. Crocs makes many different styles of shoes, such as flats, tennis shoes, sandals, and even boots. Don't knock 'em til you try 'em, these shoes are comfy! Every color imaginable is displayed flawlessly on the wall of their Tanger Outlet location. It is hard for me to pick a favorite, but with the deal they have going on for Black Friday, I don't have to. They have a Buy One Get One 60% Off, so it looks like I'm getting two pairs. This offer is not valid on their Adult Classic Crocs, which is fine with me–I like to mix it up.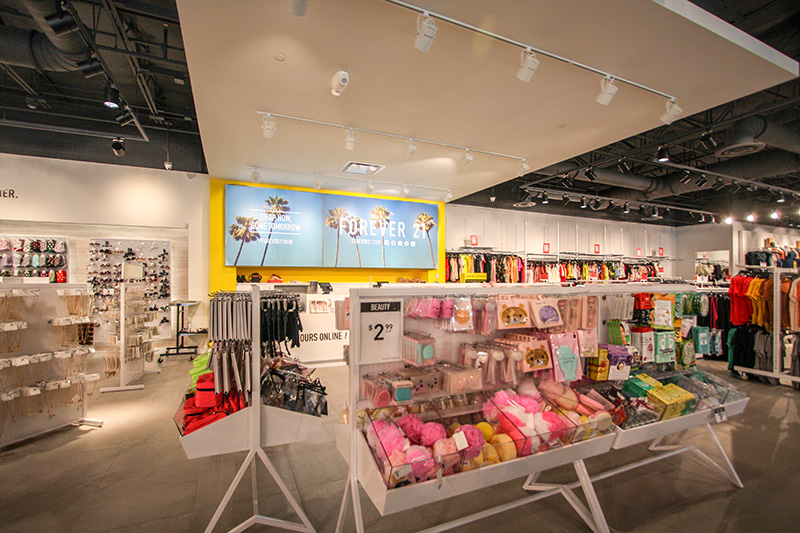 Forever Young
Does anyone else wish they could be "Forever 21?" I know I do. Forever 21 in Tanger Outlets makes me feel like I can. They have the perfect accessories for any occasion, keep me up to date on the latest fashion trends, and make shopping fun. I always spend too much time in this store and come out of the dressing room with a handful. They have great prices year-round, but something tells me they will have a special treat for Black Friday shoppers. I love the area towards the register, where they have every little trinket and gadget imaginable. These make the best stocking stuffers! I didn't know I needed Christmas tree bobby pins until they were right in front of me.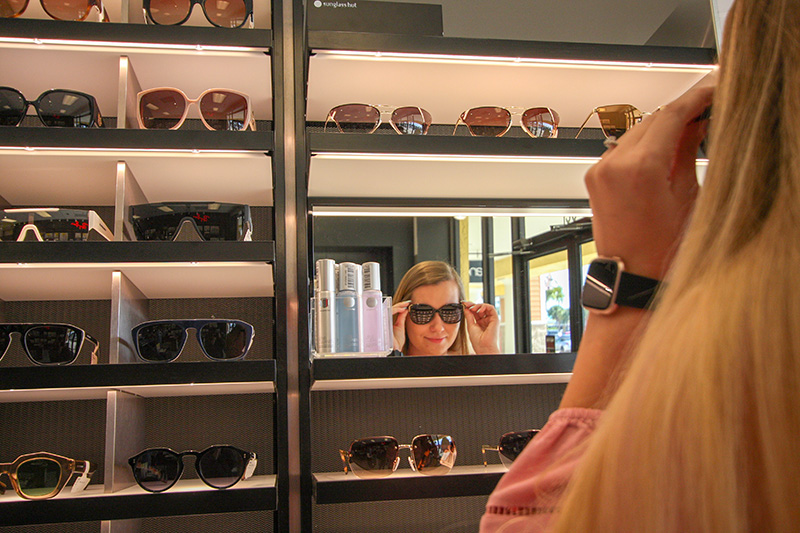 Sunshine On My Mind
One of the best ways to accessorize is with the perfect pair of sunglasses. I can never have too many pairs of shades because my reputation for losing them forces me to frequently replenish my car, purse, and beach bag with a new pair. My top place to shop for all things sunglasses is Sunglass Hut in Tanger Outlets. They carry my most-loved brands, like Raybans, Costa, and Prada. Here you can see me repping a stylish pair of Prada sunglasses. They're stocked with the latest and greatest, and if you are a sunglasses lover like me, be sure to stop by Sunglass Hut during your Black Friday shopping extravaganza.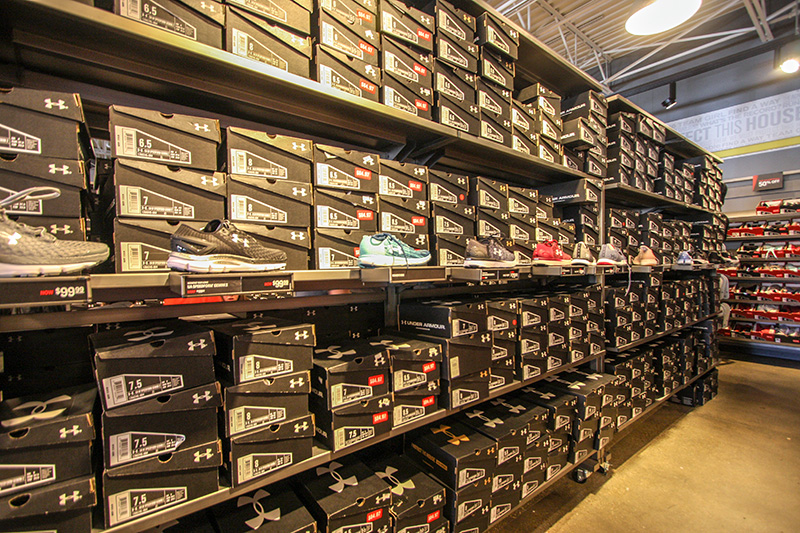 It's a
Shoe
-in! 
I am a bargain hunter, and can't pass up getting a good deal. Tanger Outlets is my go-to place to shop because I find just what I am looking for both in product and price. I can appreciate a good outlet mall, but the best part about Tanger Outlets is that they carry so many designer brands. They offer 120 great outlet names, and I always stop by Under Armour. Their shoe selection will have you running back for more. This Black Friday, they are offering 50% off the ENTIRE store (!!) and a $10 Hustle Backpack when you buy four items. If running shoes aren't your forte, Under Armour also has a great selection of other sports equipment, apparel, and travel gear.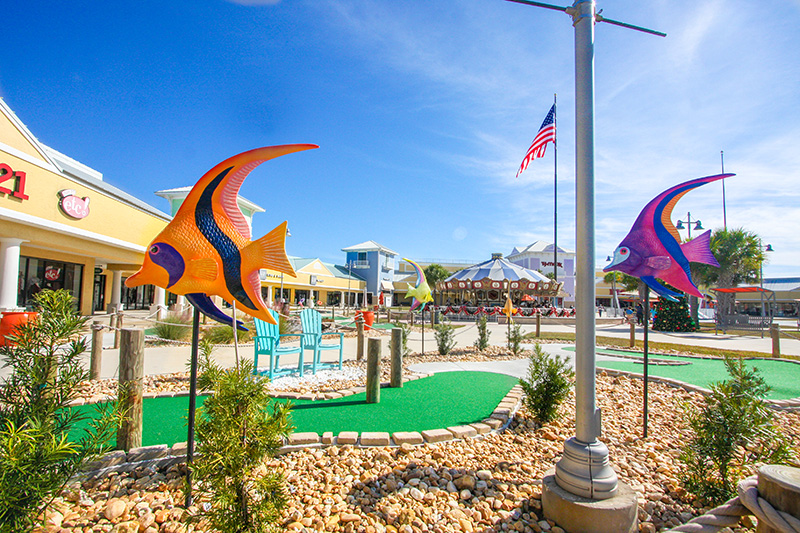 Catch a Break 
If you can't tell, shopping is one of my favorite things to do, but even I need a break sometimes. Tanger Outlets offers other things to do in their open courtyard area. There is a carousel, putt-putt golf course, splash pad, and a newly added playground, which is great for the kiddos. You will also find places to eat, like the Food Court, P.S. Taco Company, Rock N Roll Sushi, and Peachwave Yogurt. Plus, Santa is spending his days off at Tanger Outlets this year! He makes the trip from the North Pole to our very own Foley, Alabama. Santa Claus is a popular guy, so plan ahead to get your photos with him. The Tanger Outlets website has all the information on the dates he will be in town.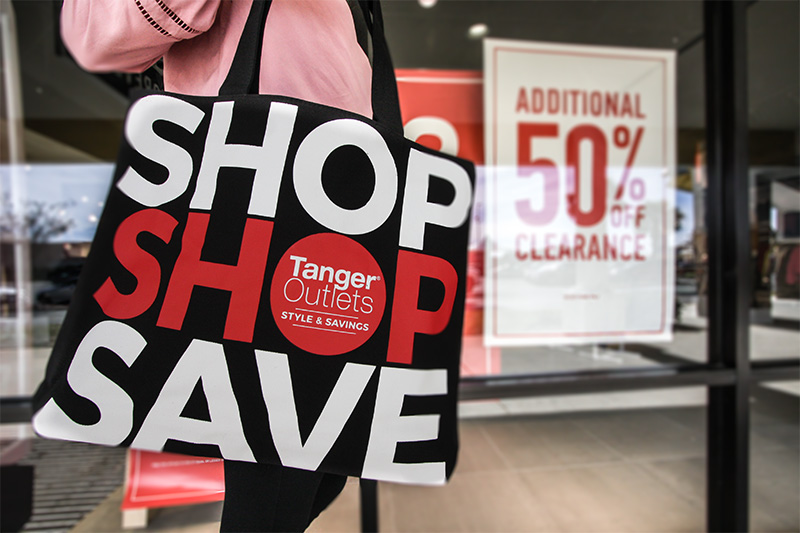 Shopping Anyone? 
Tanger Outlets is a "shop 'til you drop" kind of place. With 120 outlet names, you can make a day out of your trip to the mall. Their headquarters are located in Greensboro, North Carolina, but they have 39 upscale outlet shopping centers in 20 states and Canada. They offer a Tanger Club Membership, which provides special deals for members only, so take advantage of their exclusive club if you are a shop-a-holic like me. Tanger Outlet Centers attract more than 181 million visitors annually. Come see for yourself why so many people are drawn here!
Nothing beats having a great outlet mall right in your community. Thank you to Debra Brown, General Manager, and Twyla Davis, Assistant General Manager, for all of their contributions to my shopping spree! More information about the upcoming events at Tanger Outlets is available on their Facebook, Instagram, Twitter, and their website.