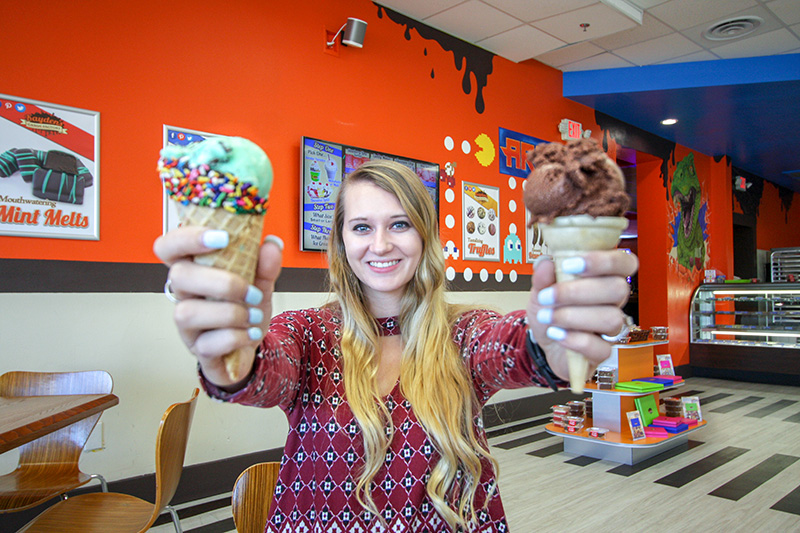 Now That's Sweet 
Like most of us, I have quite the sweet tooth. I love it all–chocolate, ice cream, doughnuts, the list goes on! Who knew when I walked into Kayden's Candy Factory, the display cases would hold all my favorite treats. I could not hide my smile, I was a giant kid in a candy store.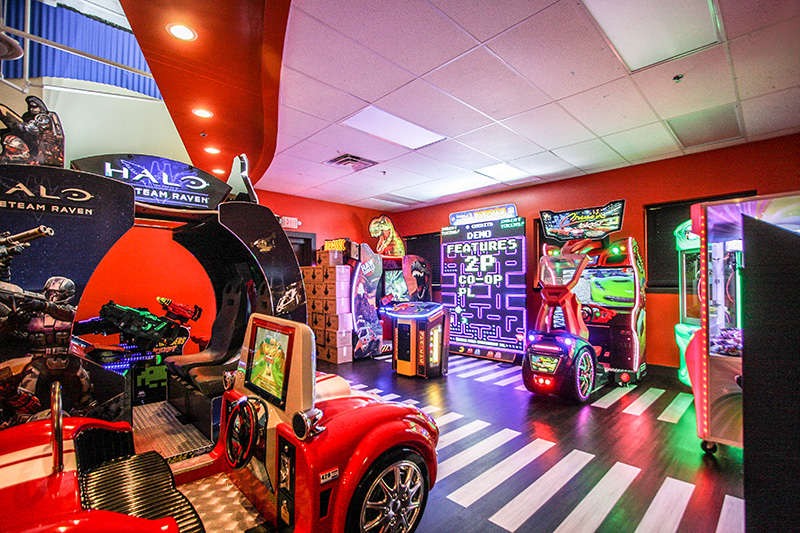 Where it All Began 
Owners Steve & Gemma were facing the ultimate parenting struggle: getting their child to eat his vegetables. 18-month-old Kayden wanted to skip the veggies and head straight to the dessert. Good luck Kayden, I tried that too many times and never succeeded. He was sent straight to bed with no dessert, but Kayden had other plans for the night. He ended up sneaking out of his room, tiptoeing down the hallway, and rummaging through his father's chocolate stash that he had in preparation for the new candy shop he was opening. Indulging in the sweets was such a dream come true, that Kayden forgot he needed to be quiet. He was caught chocolate-handed! To his pleasant surprise, he was off the hook. His father decided that Kayden would be the perfect little guy to head up his new business. Lucky for Kayden, he will never have to eat vegetables again; lucky for us, Kayden's Candy Factory was born.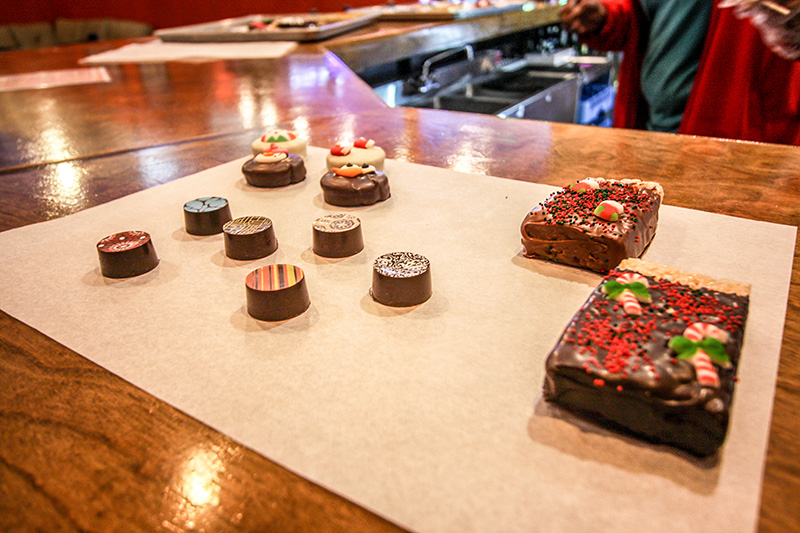 Candy for All 
Kayden's Candy Factory has two locations on the Gulf Coast: Orange Beach and Pensacola. Their treats are the perfect addition to a family beach day, a day spent out on the water, or a sweet snack to have back at the condo. If you live out of state, or just can't get enough of their sweets while you are vacationing in the area, you can place an order online and have it shipped right to your door. I hope it reminds you of the sweet memories you made in Orange Beach. Their online ordering also takes the stress out of gifts for your loved ones this holiday season. Who doesn't love a holiday gift box filled with delicious assorted chocolates? A gift box from Kayden's Candy Factory will definitely be on my Christmas list this year, now you know what to get me!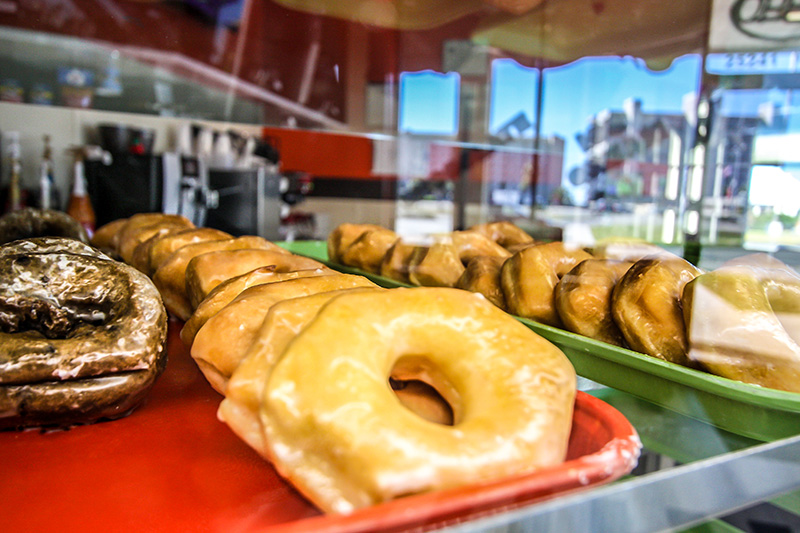 Rise and Shine 
When you crawl out of bed in the morning craving that cup of coffee, Kayden's Candy Factory is the place to go. They also have breakfast items that pair perfectly with their hot coffee. Their homemade, soft glazed doughnuts are to die for, and their bagel/topping combos make me want to try all of them. Breakfast is about breaking your fast, so you have to go all out. You will want to order crepes, omelets, or maybe even a breakfast sandwich–yeah, they have all that, too! Treat yourself, you deserve it.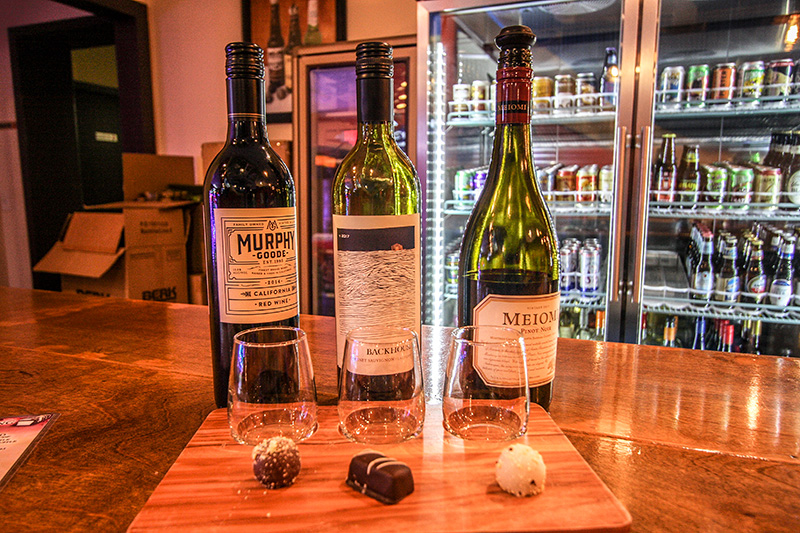 Wine
-ding Down 
Kayden's Candy Factory is also the perfect place to enjoy some alcoholic beverages. They take candy BAR to a whole new level. I know it sounds crazy–it would not be my bar of choice either, but they offer wine+chocolate pairings and beer+chocolate flights, and even alcohol-infused chocolates. Genius! I love the concept of this, not only because it is unique to the area, but they also have an arcade right next to the bar so the kids can tag along. Not to mention, this is where I found the world's largest PacMan machine. PacMan anyone?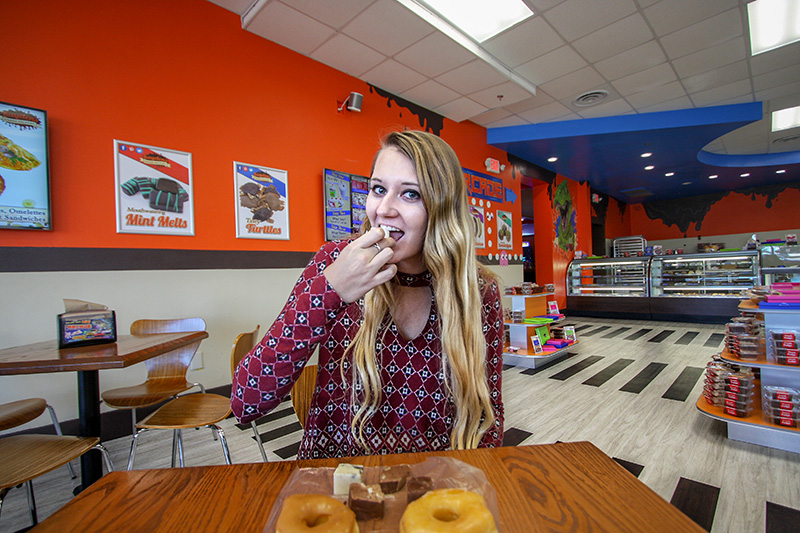 You Have to See It to Believe It 
Kayden's Candy Factory is much more than just a store, it truly is a full-blown factory. They make all their treats in-house and from scratch. While browsing the display cases, I could actually see the giant machine in the back that keeps the milk or dark chocolate at the perfect temperature to glaze the candies, along with the doughnut, caramel, and ice cream machines. I found myself deciding between 32 ice cream flavors. After sampling as many as I could, I had to go with the mint chip in a chocolate-dipped sprinkle cone–YUM! They offer 10 flavors of fudge and 40 different kinds of truffles. I was so stuffed by the time I got to the fudge and truffles that I had to cut myself off, but I'm looking forward to trying them next time I visit Kayden's Candy Factory.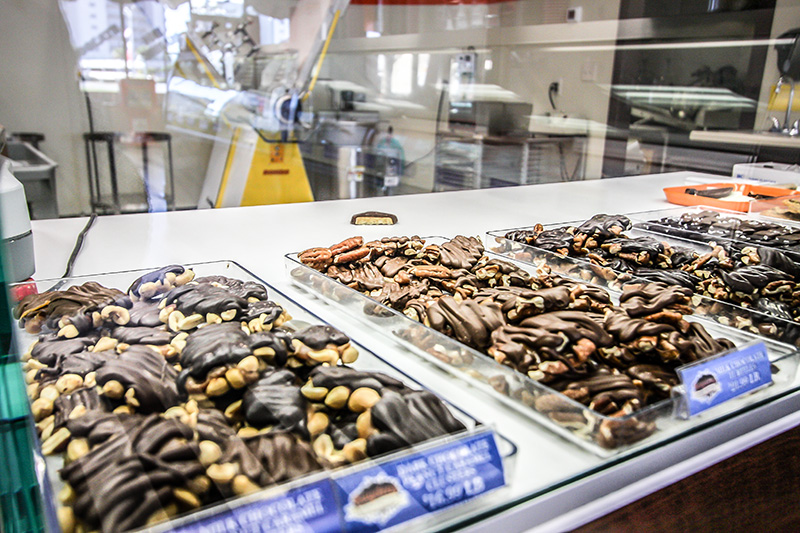 Donut Miss Out 
I feel that it is only right if I leave you with my personal favorites. It is hard to believe that I have not mentioned them yet, but I need to take a moment to appreciate the pralines and turtles. These are two of my favorites to begin with, but these set a new standard. Try picking up some turtles at Kayden's and heading to the beach to watch the sea turtle activity, now that sounds like the perfect combo. No turtles were harmed in the writing of this blog. Milkshakes, Christmas cookies, and no sugar added chocolates and ice creams, also top the list. I'm telling you, they have something for everyone.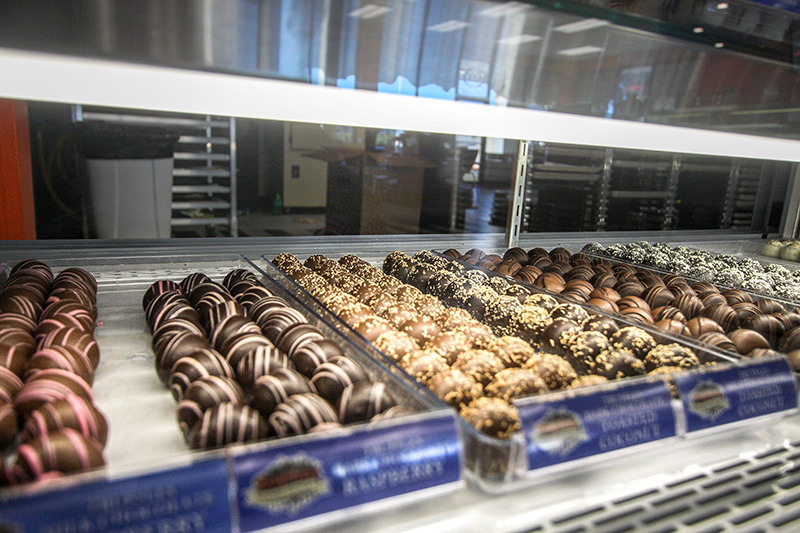 Family Business
I can't help but wonder, does Kayden have siblings? Did they get anything named after them? That's where Stephi comes into the picture. Stephi is Kayden's younger sister, and she might not have a candy store named after her, but she does have their most famous goody taking her name. I bet she loves this one! Stephi's Peanut Butter Crunch is made with white chocolate, milk chocolate, peanut butter, and Rice Krispies. If I would want any of their sweet treats to be named after me, it would undoubtedly be this one.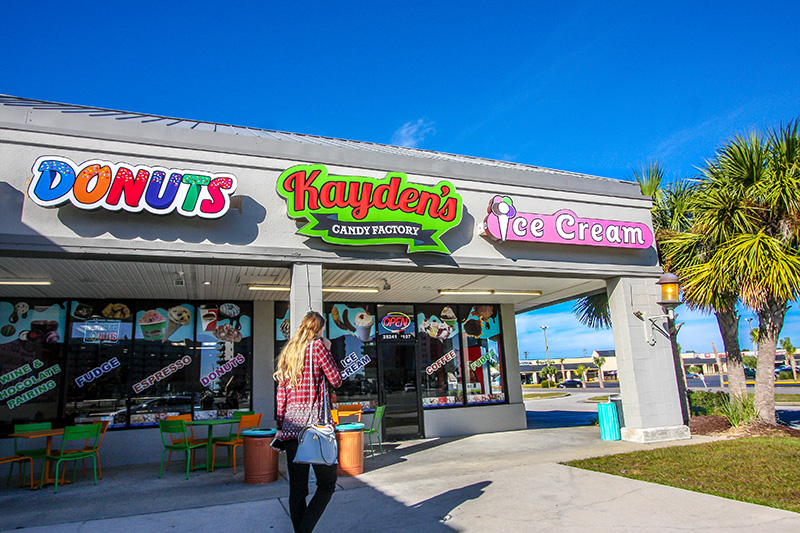 Now that I know this little gem of a shop is right down the street from the Caribe Resort, I might become a regular. My candy connoisseur, Leondra, was most excellent at recommending their best treats. I can't thank her and Kayden's Candy Factory enough, it truly is a hidden treasure! Be sure to stay up to date with their latest creations by following them on Instagram, Facebook, and Twitter. If you want to place an order or learn more about the company, head to their website for all of your candy needs!