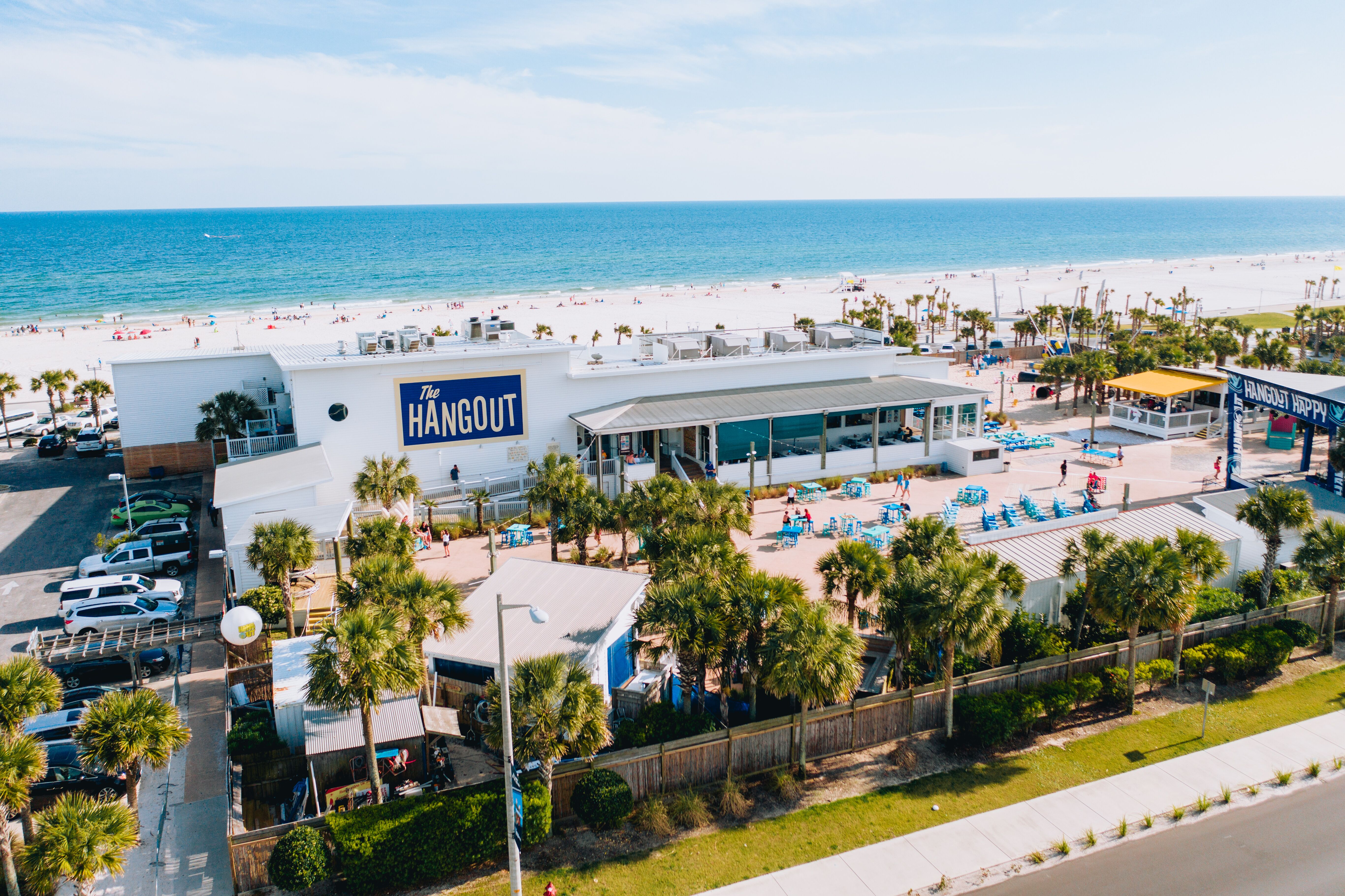 Beach Bites
After my recent visit to The Hangout, I can see why it is one of the most popular restaurants on the Gulf Coast. Their prime location is on the corner of Beach Boulevard and Gulf Shores Parkway, directly on the white, clean, Gulf Place beach. Steps away from the beach towels and crashing waves, The Hangout is the perfect place to visit any time you are looking for some fun.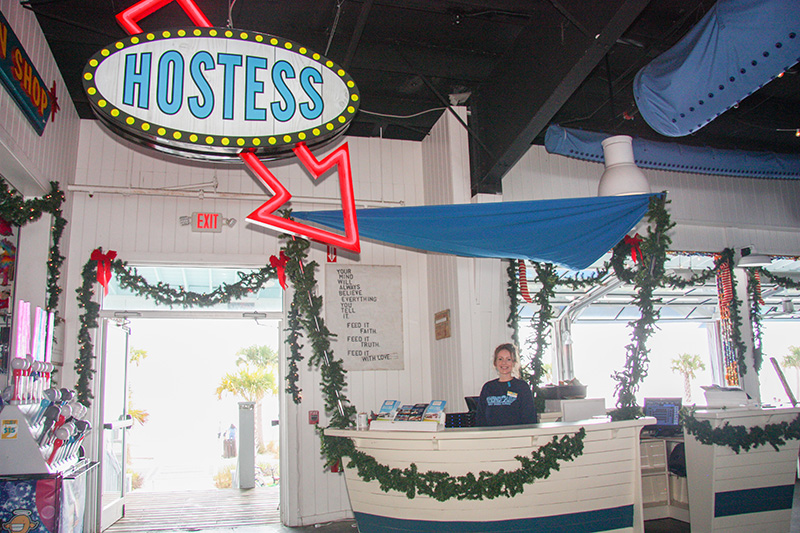 A Warm Welcome
From the moment I stepped foot in The Hangout, I received nothing but exceptional customer service. The hostess, Franci, was friendly, welcoming, and quickly brought me to my table with an ocean-view. I was greeted by my server, Karl, who perfectly executed his duties and left me with a memorable experience at The Hangout. I hope when you pay a visit, you too will meet Franci and Karl, and they make you feel just as welcomed.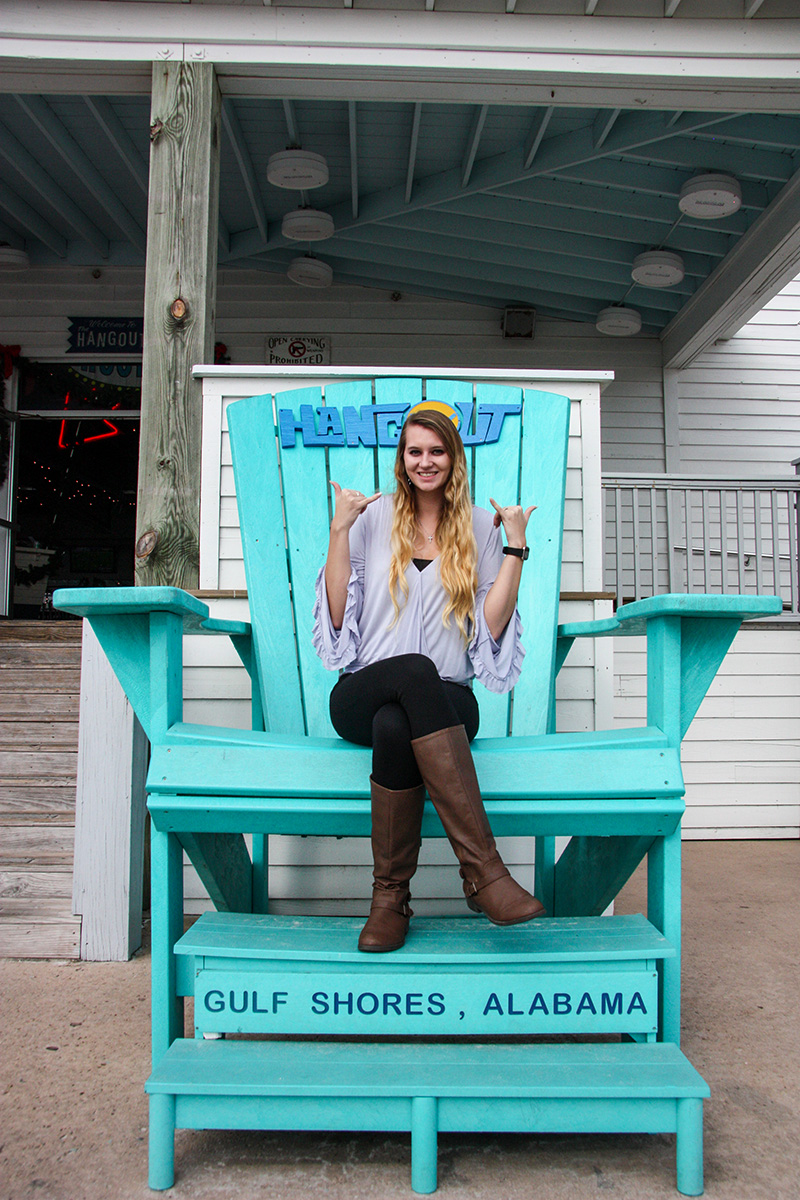 Let's Hangout
There is so much to do at The Hangout, and the activities continue to increase in the peak season! It is the go-to place for souvenirs, games, and concerts alike. The Hangout features a large gift shop, with hundreds of t-shirts to browse, tumblers, beach bags, and every knick-knack imaginable. I also found various games on the back patio of the restaurant, like ping-pong, a life-sized Connect Four, and the Bimini Ring Game–ya know, that really frustrating one where you have to land the ring on the hook. Only once in my life have I successfully done it, and I haven't tried since. I gotta quit while I'm ahead. There is also a large stage that features a wide variety of musical talent throughout the year. Let's hangout–I challenge you to some ping-pong.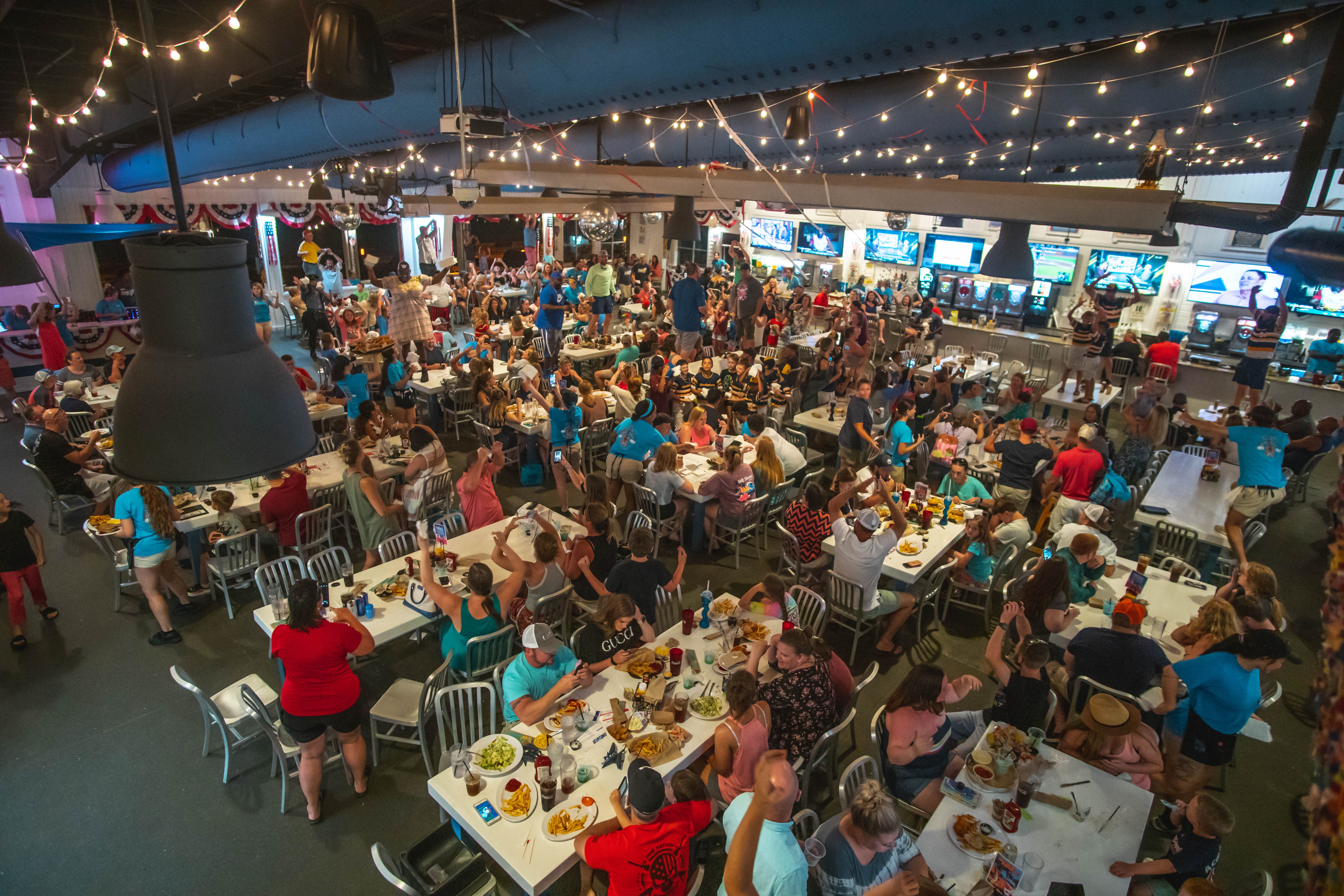 Food Galore
The Hangout has many great things about it, but my personal favorite is the food. They have an extensive menu, and they include recommendations of 'Gulf Coast Favorites.' If you want to eat like a local, be sure to order something off of that menu. Their drink menu is just as lengthy, with each drink unique in its own way, it will have you trying a new one each time you visit. As I browsed the menu, a few dishes stood out to me, but when Karl was ready to take my order, I replied with, "I'll have one of everything, please."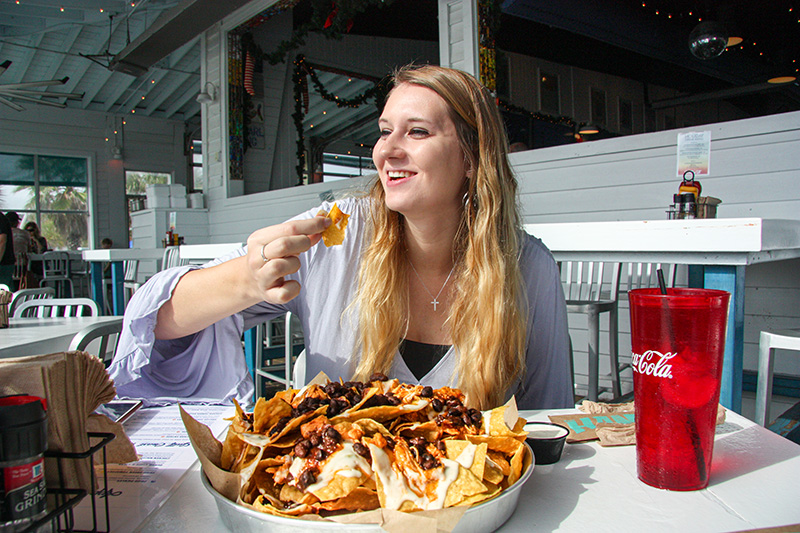 Keep Them Coming
One by one, the plates started flying out of the kitchen and landing on the table. I had a full table–and that was only the appetizers! I realized I better start eating. Are you still buying this? I hope not. You can laugh about it now–which is what I did my whole time at The Hangout. I love the environment, and their fantastic staff kept me entertained. Especially during peak season, The Hangout features 'dynamics' periodically throughout the day. Examples of these include birthday celebrations, dancing on the tables, running through the restaurant, foam parties, and so much more! The best part about it: it's for guests of all ages, yes, that means you. Plus, they occur randomly, so if you want to be there for it (or if you want to avoid it), you just have to be at the right place at the right time. Your kids will love it!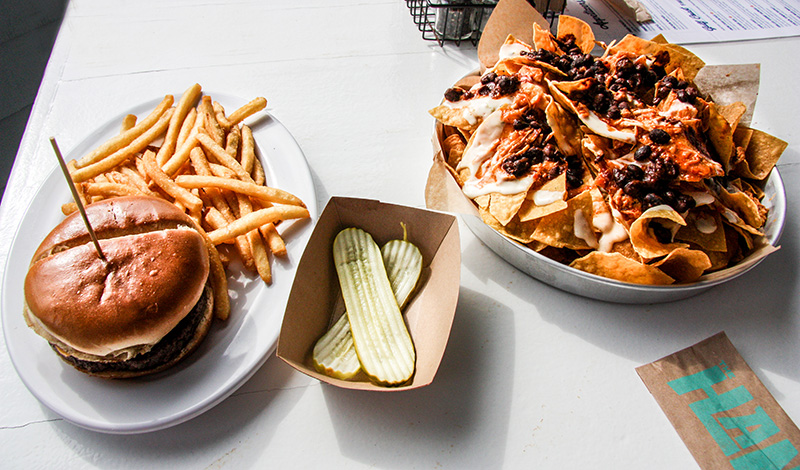 Lunch Time! 
My actual food order came out fresh, hot, and smelling delicious. I ordered the Chicken Nachos: warm, salty tortilla chips topped high with shredded chicken, queso, cilantro-lime crema, black beans, and shredded Monterey Jack cheese. First of all, these were the biggest nachos I have ever seen, and with each bite, they just kept getting better and better. I also tasted their cheeseburger, named Hang 10. I feel as though a restaurant is only as good as their classic burger is, and after trying the Hang 10, I give it a 10/10.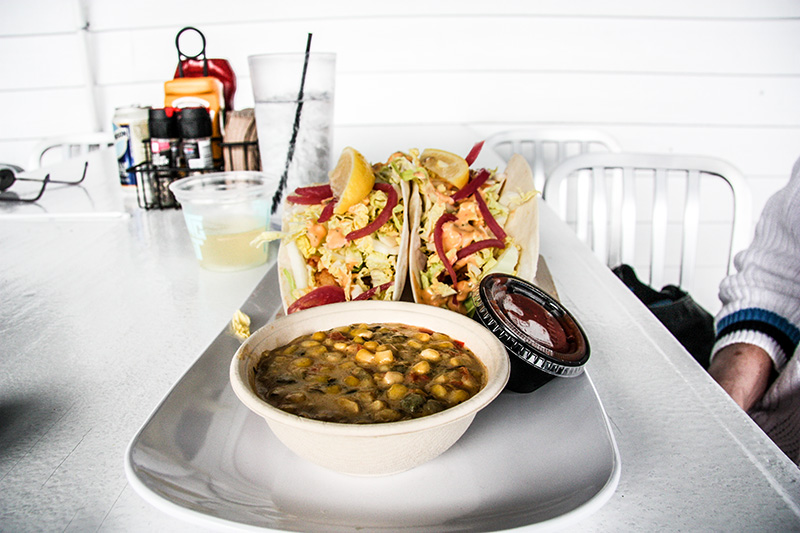 Seafood Delight 
It feels wrong going to any restaurant on the Gulf Coast and not ordering some type of seafood, especially when it is fresh, and Gulf caught. For this very reason, I had to try The Hangout's Golden Shrimp Tacos. Golden-fried Gulf shrimp, Napa slaw, pickled red onion, and Shaka sauce–need I say more? It paired perfectly with their Cajun Corn Relish to make a delightful Southern dish. Dig in, y'all!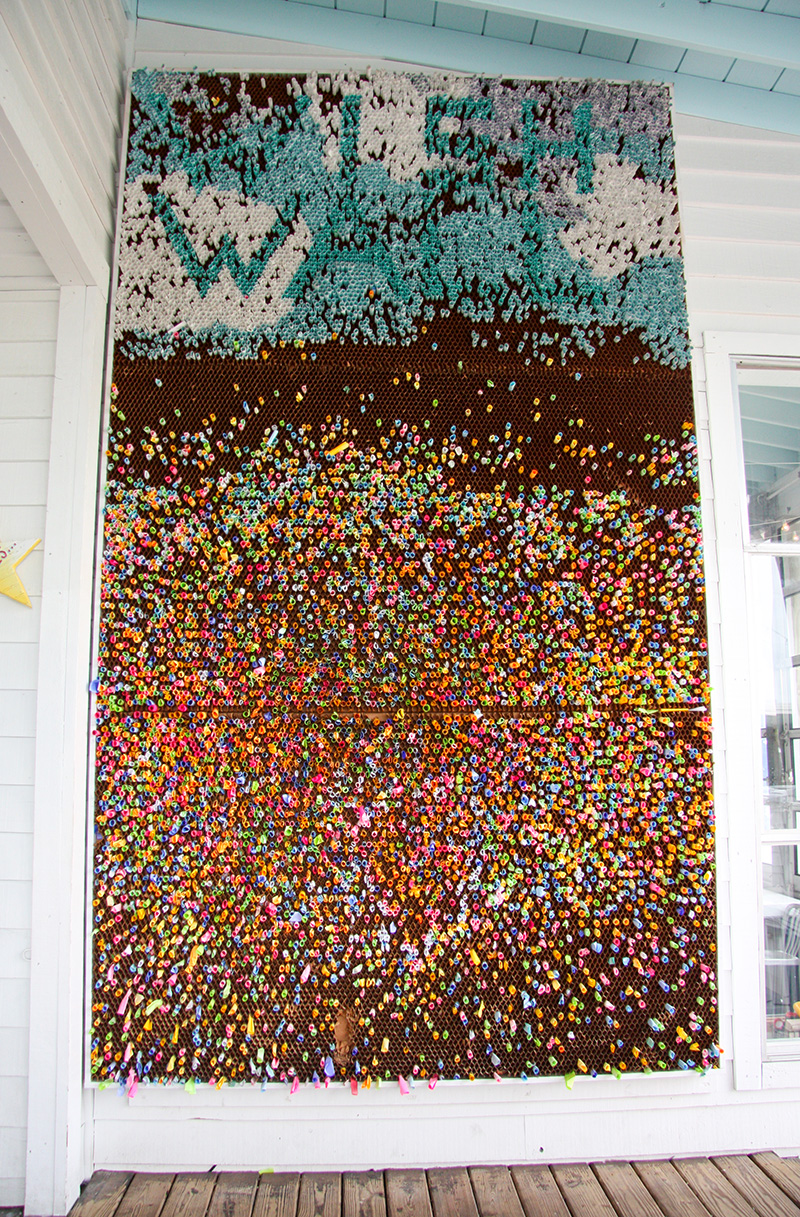 Make a Wish 
Throughout the restaurant, you will find some of the most unique decor, but when combined with the atmosphere at The Hangout, it all meshes perfectly. The Wish Wall is one of my favorite spots. Provided are small sheets of paper with writing utensils and instructions that read, "Please don't disturb the wishes." Write a wish, and let the wall do the rest.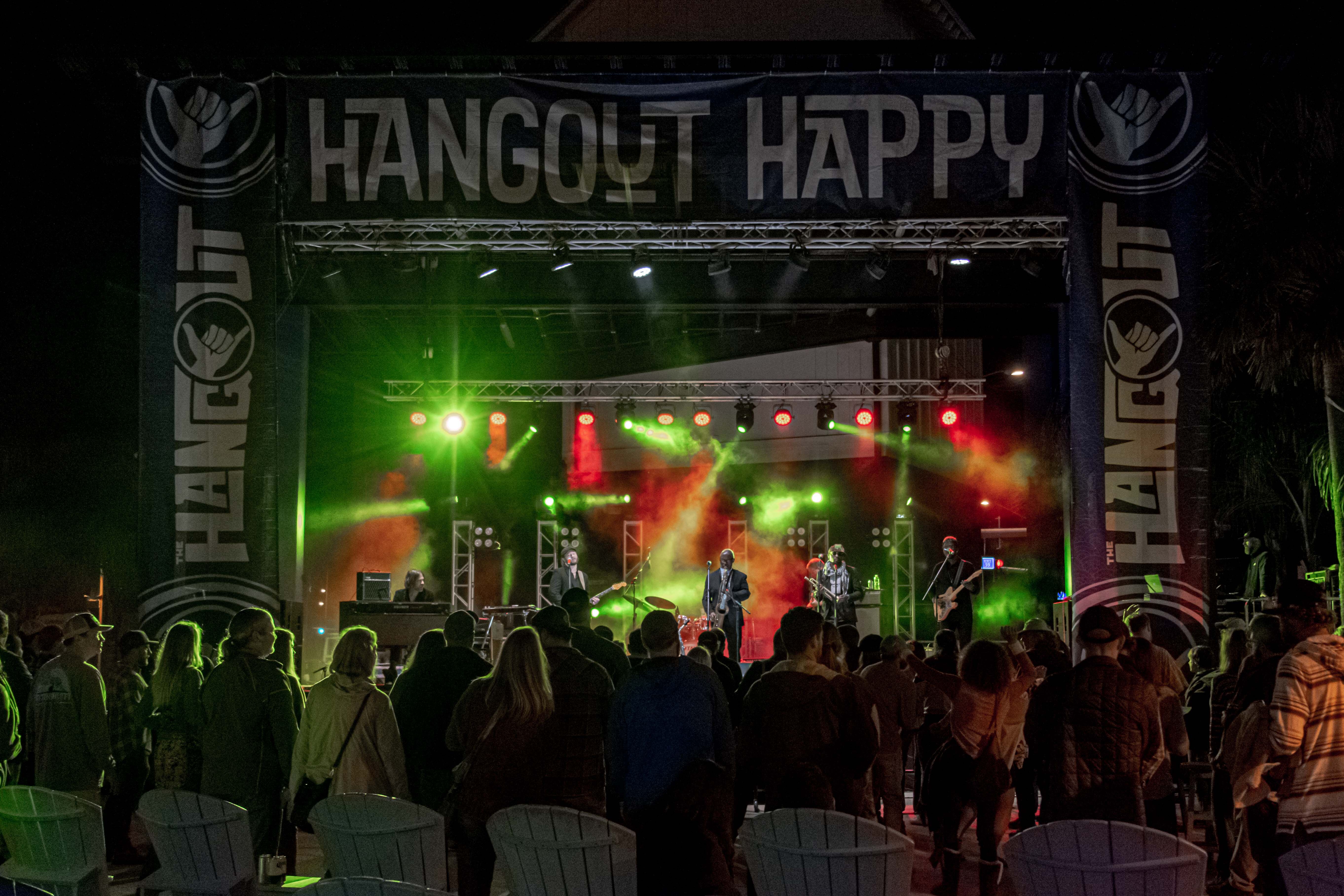 Stay
Tuned
The Hangout Stage is a popular place to find a variety of talents. It seems like there are always new and exciting events taking place at The Hangout. After ringing in the New Year, start 2020 off with a plunge into the Gulf of Mexico. The Hangout will hold the 2020 Polar Bear Dip at noon on New Year's Day. Coming up on January 26th, The Hangout is hosting the 5th Annual Big Beach Marathon. Lace-up those running shoes and start training, because registration is already open. You can find me eating my Chicken Nachos and cheering on the runners. On the 1st of February, the 2020 Drawdown at The Hangout will be held, starting at 6pm. This event has music, food, and tons of prizes–what more could you need?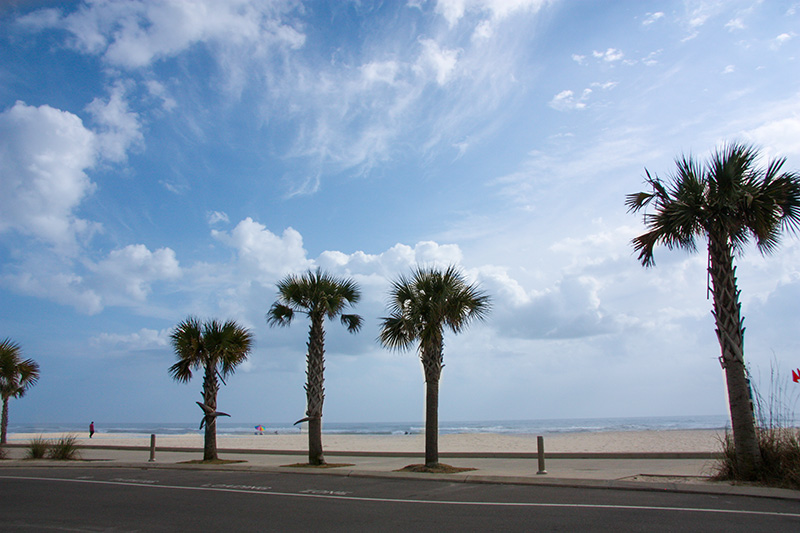 Location, Location, Location 
My favorite part about spending the day at The Hangout is the stellar beachfront location. Whether I'm fueling up on food for my beach day, or I desire to hear the waves crash as I watch the sunset, The Hangout is the place to be. It is a popular spot among both visitors and locals, but I love that its sole location is right here in Gulf Shores, Alabama. Before we know it, these white sandy beaches will host one of the biggest music festivals nationwide–Hangout Fest. This year's headliners include Post Malone, Red Hot Chili Peppers, Marshmello, and Billie Eilish, to name a few. The festival runs May 15th-17th and tickets are on sale now. We look forward to hosting many Hangout Fest attendees right here at the Caribe Resort.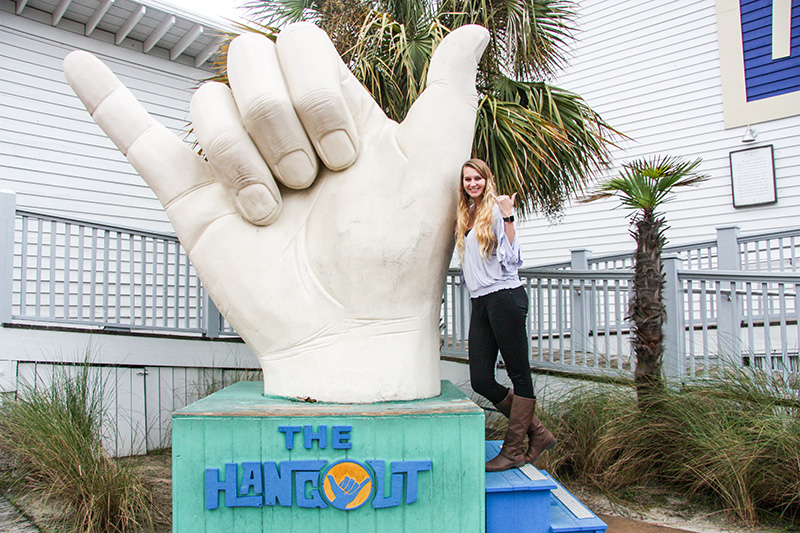 Hang Loose
I'm already looking forward to my next visit to "hangout" with all of my new friends. A very big thank you to Derek Rowan, Marketing Manager, for collaborating with me for this Blog, as well as Franci and Karl, two superb members of the staff that contributed to my great experience. Be sure to watch for all the upcoming events, specials, and photos by following The Hangout's Facebook, Twitter, and Instagram pages. There are always things going on at The Hangout, which makes it the place to be.