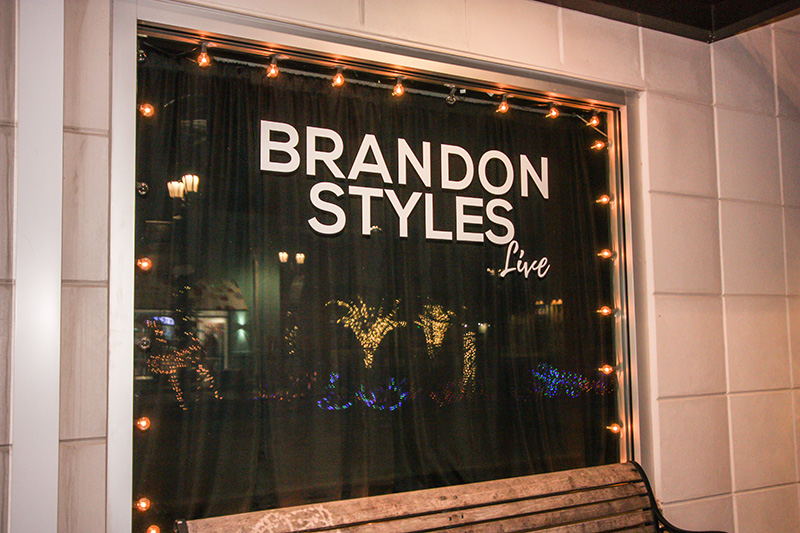 A Must-see
It is often hard to find the must-sees, must-haves, and must-dos while vacationing or living in a popular tourist destination. We take suggestions from trusted companions into consideration, and sometimes we stumble upon a new favorite spot when least expected. I have received many recommendations about the Brandon Styles Magic Show, and I am thrilled to have finally attended. A quality magic show is particularly hard to come by–but look no further, Brandon Styles' Magic Show in Downtown OWA is everything a magic act should be.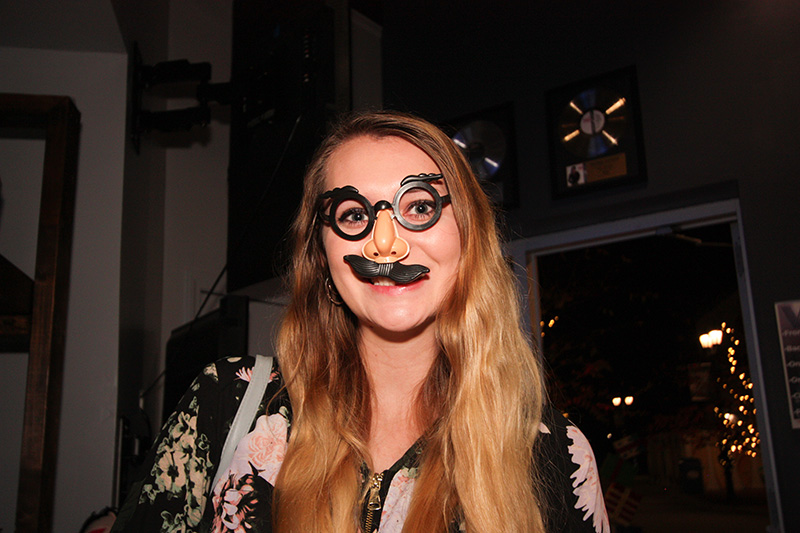 Fun For All 
While strolling through Downtown OWA, the Brandon Styles Magic Show is hard to miss. It has a great, central location, and the magic shop and theater are inviting. Come on in–all ages are welcome. As you pass through the Magic Shop, it might just make you feel young again, and bring you back to that childhood dream of being a magician. Grab a pair of these mustache glasses, and the giggles will follow. Let loose, have fun, and prepare to be "Wowed." That's what magic is all about.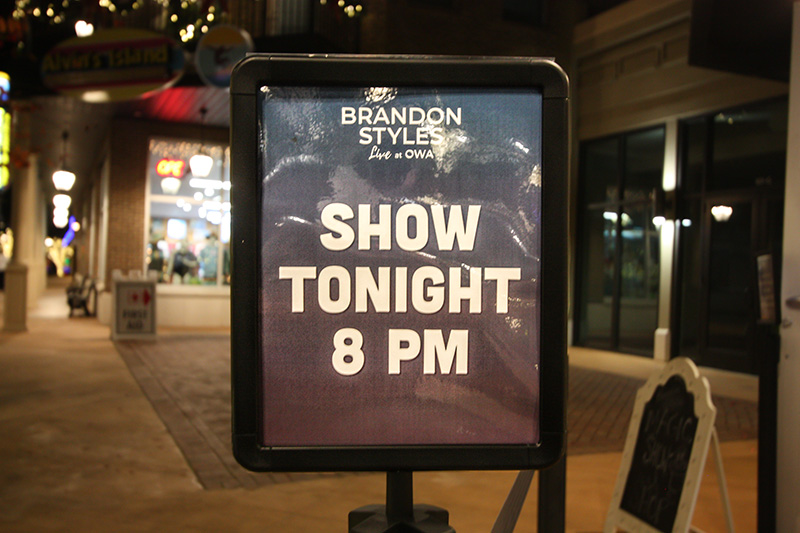 Be Important
There is an option to attend the performance as a VIP guest, which, being a very important person, is what I did. I can't recommend it enough, and being VIP certainly has its perks at this show. As a VIP guest, I was able to see some up-close magic done by Brandon Styles. I always feel like magic tricks fool me because I miss something. I usually can't figure out what, nonetheless, this close-up magic act was performed right before my very eyes, and it still stumped me!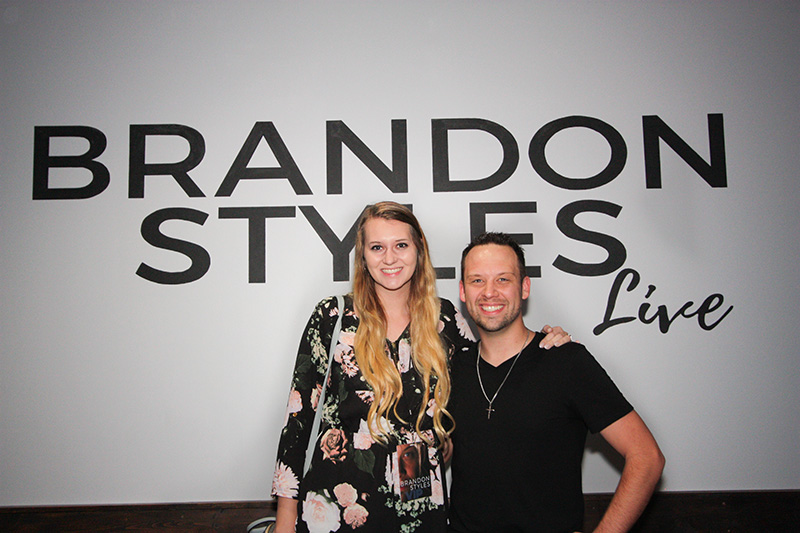 Abracadabra!
All VIP attendees of the close-up magic portion of my Friday night showing were blown away–Brandon Styles' magic is the real deal! In addition to the close-up magic experience, I also got a fancy badge and postcard to take home as a souvenir. VIP guests also receive exclusive seating in the first two rows. This provides the best views of the performance, plus a greater chance of being taken on stage during the show. Stay tuned, that sounds a lot like what happened to me!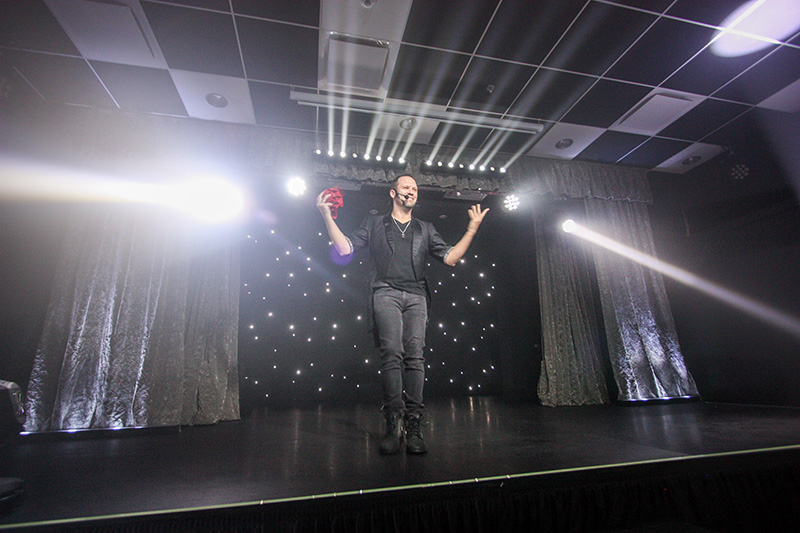 Magic Time
The show is about to begin, and I can feel the anticipation and excitement in the audience. The lights became dim, the music got louder, and the spotlights started spinning–it's Magic Time! Out comes Brandon Styles with a high-energy entrance, and the magic takes off. He displays a broad range of all types of magic: big magic, little magic, and funny magic.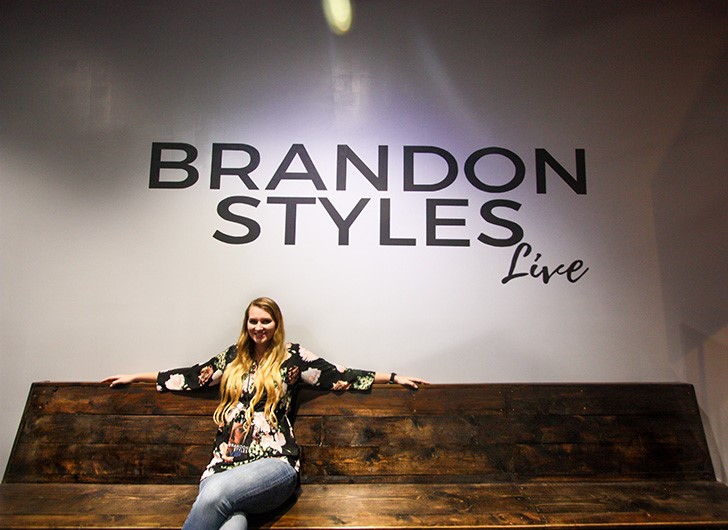 Look No Further
Think you've seen it all when it comes to magic? Give this show a try, and you will quickly see that Brandon Styles' Magic Show is more than meets the eye. Not only is Brandon Styles an incredible magician, he also adds comedy, impersonations, and a lot of crowd engagement. He will make you laugh 'til you cry, jump out of your seat, and leave you speechless.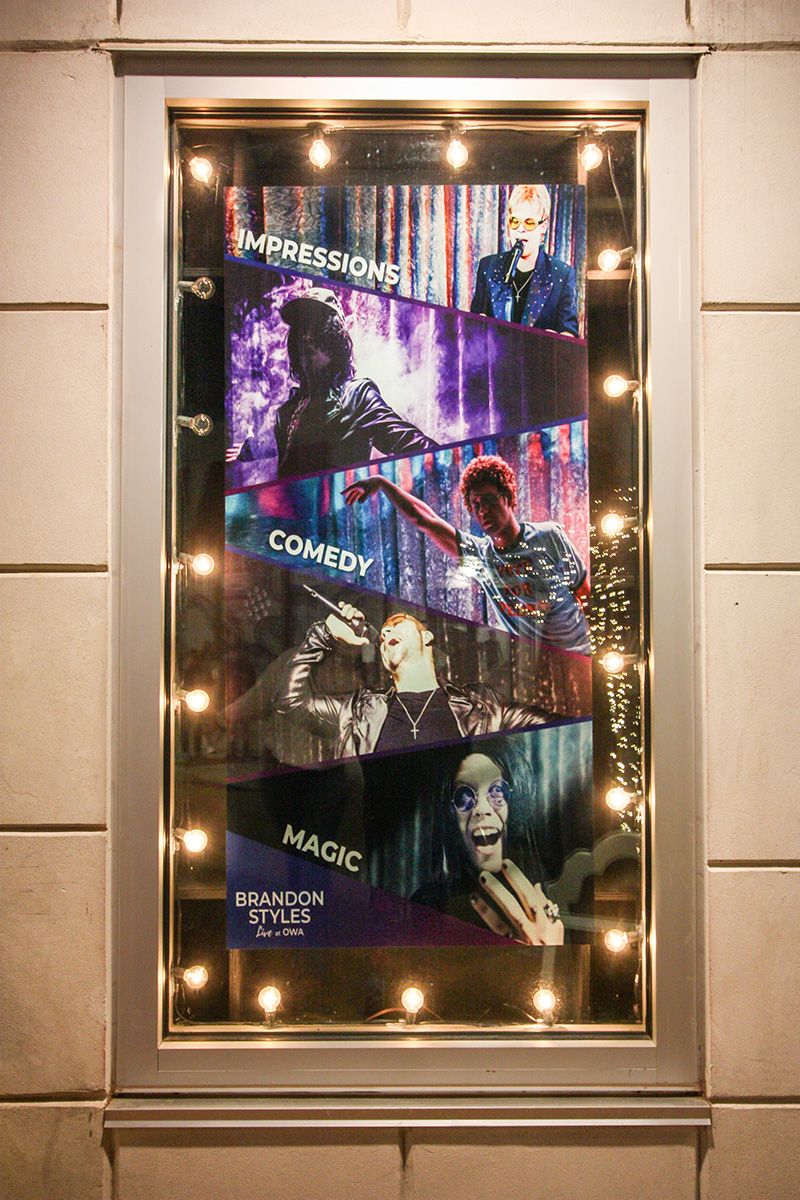 Mindfreak Mock
I was lucky enough to be taken on stage while Brandon Styles was impersonating Chriss Angel. I'm telling you, that VIP seating is the way to go. If you know anything about Chriss Angel, you know he is the "King of Mindfreak," and an incredible illusionist. Many of his illusions have been shown on TV, as well as in his Vegas show, titled Mindfreak. Brandon Styles nailed his impression of Chriss Angel, and when he picked me out of the crowd to go on stage, I had no idea what was to come.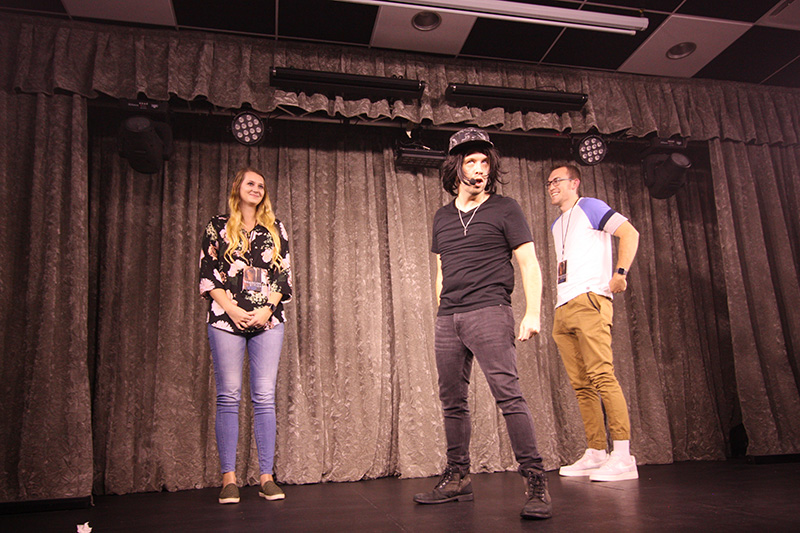 Lucky Seat 
Brandon Styles randomly selected myself and my fiancé out of the crowd and asked us to step on stage. He requested that we stand about 6 feet apart and close our eyes; my heart started pounding. He asked me to focus very intently on my senses, taking note of where I am touched and how many times I am touched. Okay, that sounds simple enough.
The act begins, and according to the crowd, Brandon Styles was nowhere near me. However, he made it very obvious that he touched Mark, my fiancé, twice in the back of the left shoulder. Keeping my eyes closed, he asked me to point to where I felt contact and say how many times. I immediately pointed to the back of my left shoulder and said: "I was touched twice." The crowd gasped, and I still don't understand how I felt it so clearly with him never coming near me. He repeated the instructions, and we saw the exact same outcome. This time after touching Mark's wrist, I pointed to the same spot on mine. Mind. Blown. The look on the faces of the crowd was frightening; I could tell nobody understood what had just occurred. I'm just glad he didn't make my fiancé disappear!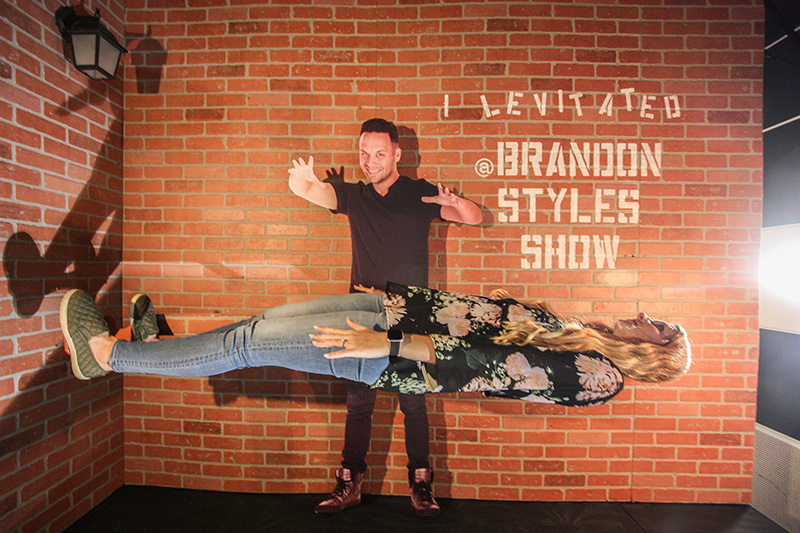 Floating Frenzy 
I have always wanted to levitate but never thought I would have the chance. At this show, every guest has the opportunity to levitate and get a photo like I did. You can't miss this, as there is plenty of time to experience this before or after the show. There is also a Magic Shop inside of the showroom, with tons of magic tricks to take home and learn magic for yourself. I picked up a deck of trick cards, so if I ask you if you want to see a magic trick, please say yes. There are gadgets for kids and adults alike, and be sure to have Brandon Styles autograph them on your way out.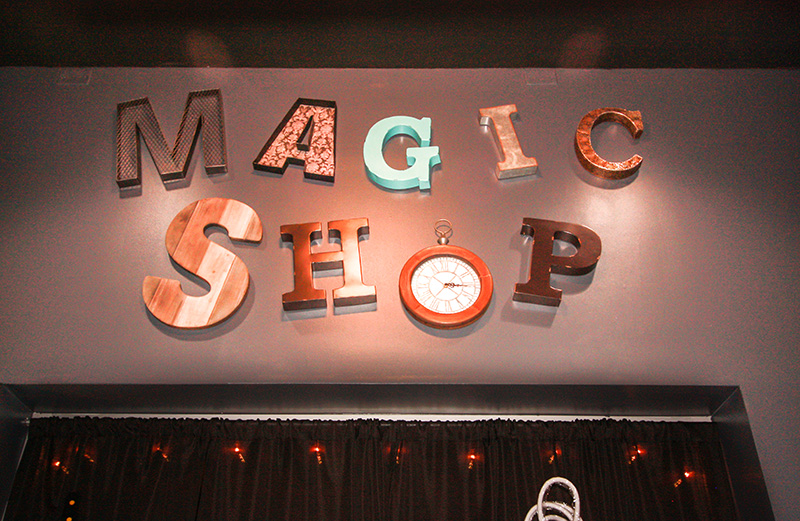 Simply Magical 
A magic show brings people together, in a way unlike any other show. Think about it, when people are watching magic, they all feel relatively the same emotions: curiosity, disbelief, uncertainty, wonder. I can't spoil the show too much by explaining the tricks that Brandon performed, plus I don't understand 99% of them. This show is a must-see, and as I said before, those are hard to come by. He also performs a 60 Impression Variety Show and a Trip Down Memory Lane Dinner Show, and his magic act will pick back up in March of 2020. More information on all of his shows can be found on his website or by following his Facebook and Instagram pages.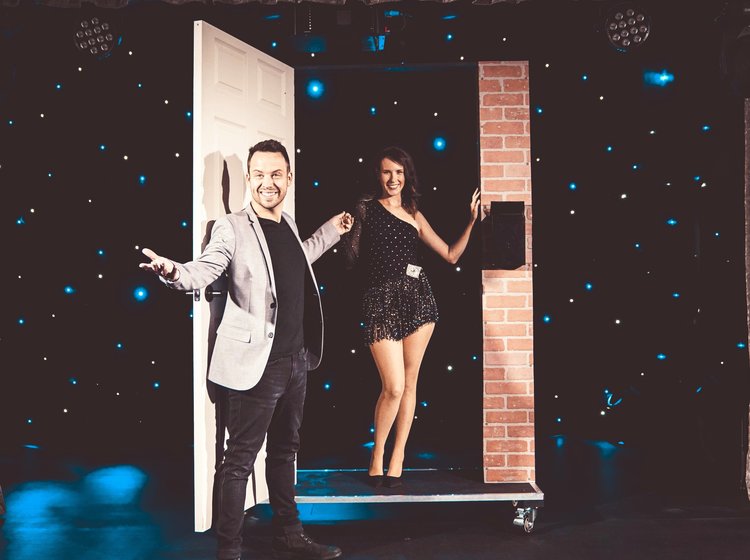 Voila! 
I had such a fun night at Brandon Styles' Magic Show, and based on the audience's response, I think they all did too. He did a fantastic job involving the crowd, and that makes it all the more fun! A big thank you to Brandon himself for putting on an unforgettable show, and to Diamond, his assistant for collaborating with me. I look forward to attending more of Brandon Styles' shows in 2020 and practicing some of my own tricks!