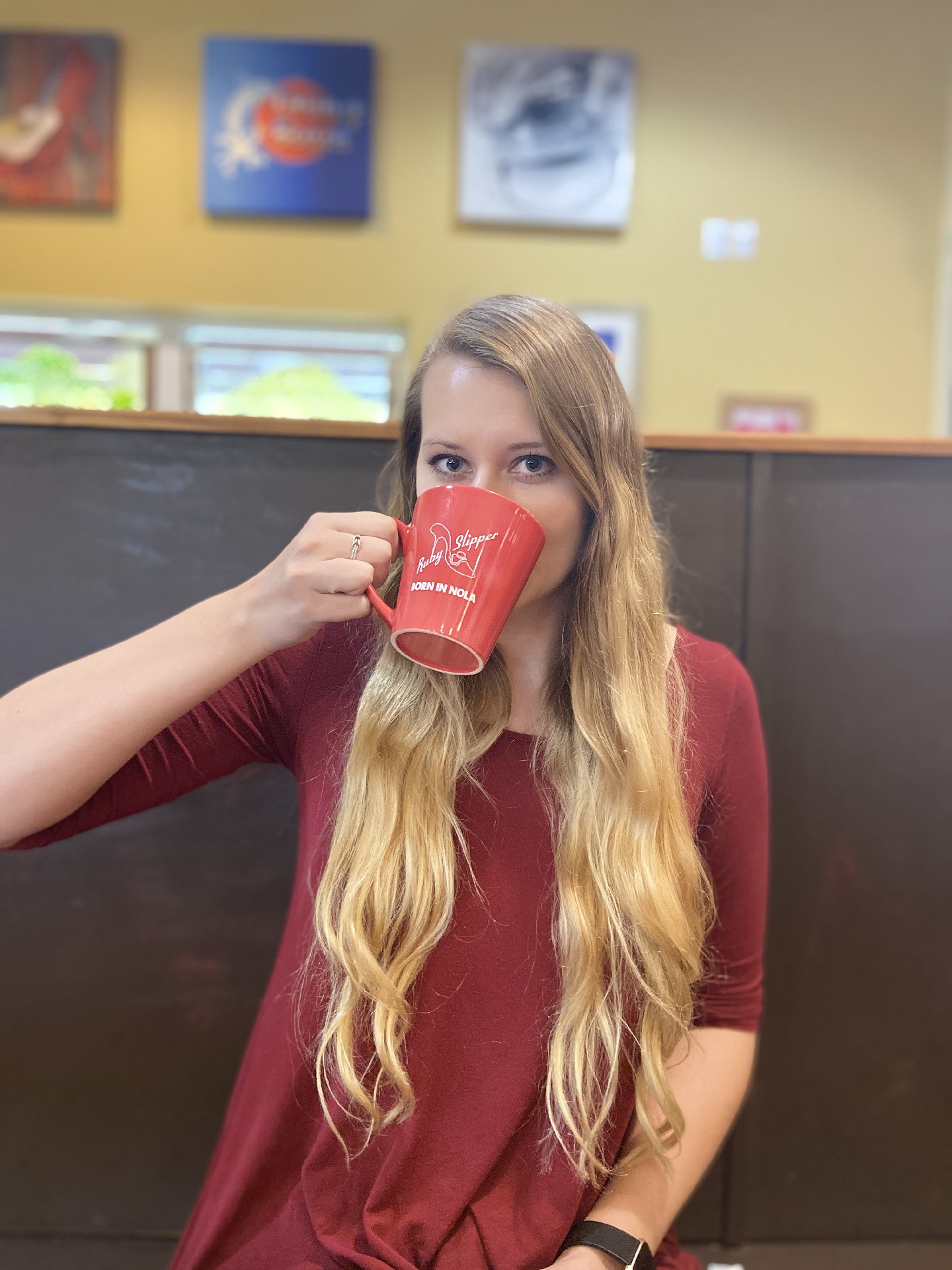 It's a Good Morning 
Finding a superb breakfast joint can be a bit of a challenge, especially when it's early in the morning, you just rolled out of bed, and you're dying to break the fast. I found that my favorite breakfast spots are those that are only open for the best meal of the day: brunch. These restaurants specialize in the dishes I crave first thing in the morning, and that's what makes them unbeatable. The Ruby Slipper Cafe in Orange Beach is one of these places; their hours indicate that they are strictly a breakfast, brunch, and lunch kind of place. I already know I'm going to love it!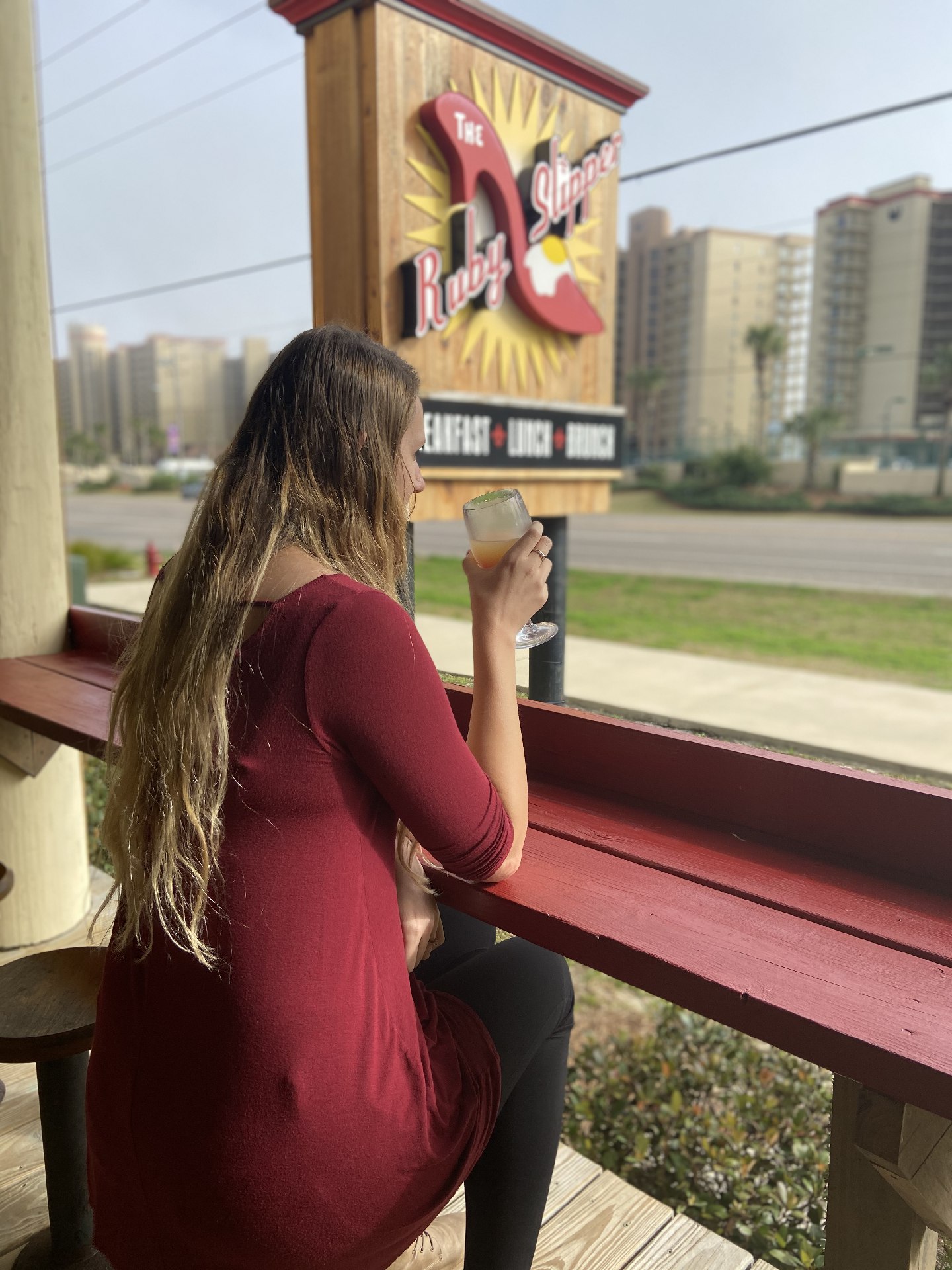 Bringing People Together 
The Ruby Slipper Cafe first opened its doors in New Orleans after the mass destruction caused by natural disaster Hurricane Katrina in 2008. The owners, Erich & Jennifer, saw an opportunity to bring a broken community together through food, drinks, and a good time. Dorthy says it best, "there's no place like home," which planted the seed for their name and logo, and has since grown into the face of a world-famous restaurant. Our very own Orange Beach location opened in the summer of 2016.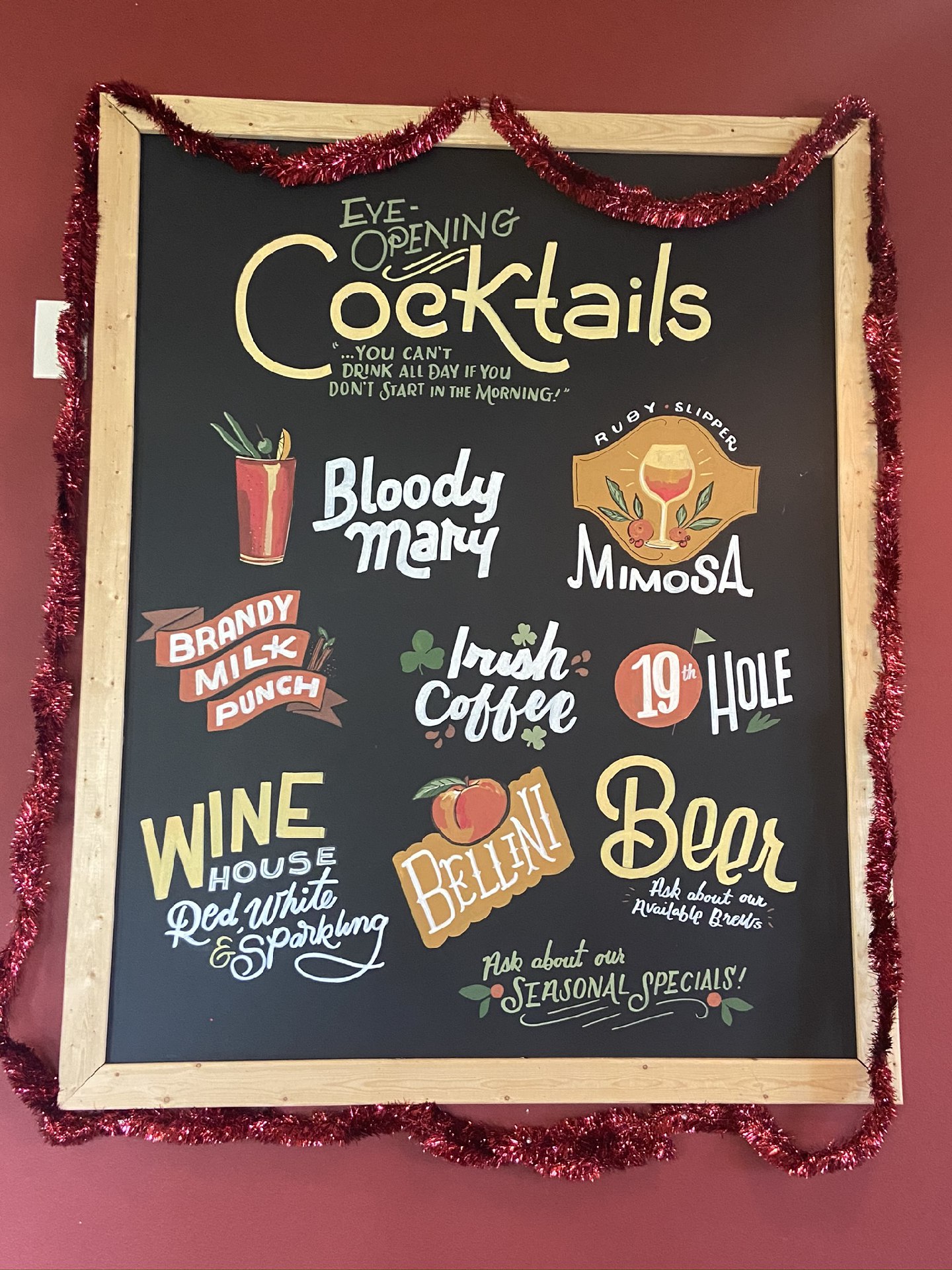 Seasonal Specialties
The changing of seasons brings new and exciting menu items to the Ruby Slipper Cafe. My visit to the cafe brought me face to face with their winter specials, all of which sounded delightful, and displayed colors from a winter palette. Dishes with hints of cranberry, sweet potatoes, caramel, among others, caught my eye. The winter menu was not limited to food items, and if you're looking for some warm, wintery drinks, or a winter-themed cocktail, look no further. These winter specials will be running through February 5th. I hope to stop by the Ruby Slipper Cafe each season to try something new. Lucky for me, spring is just around the corner! Their spring specials are NOLA/Mardi Gras themed and will be waiting for me starting February 7th.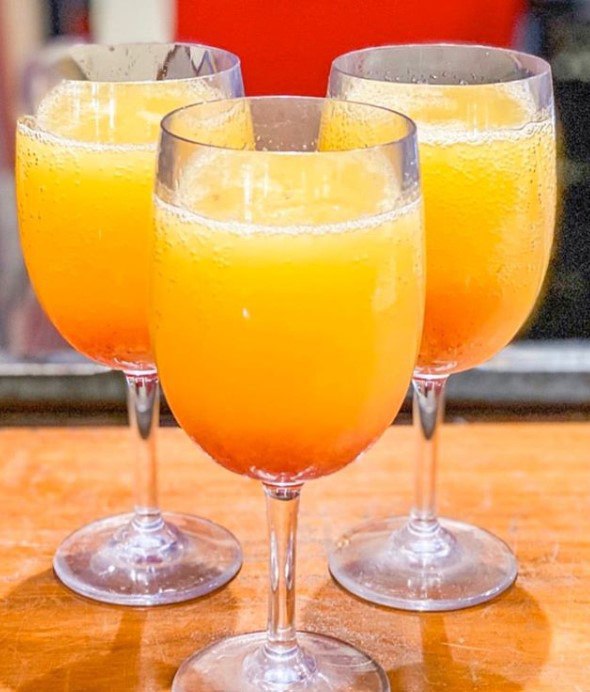 Twist This
I found that at the Ruby Slipper Cafe, they offer some sort of twist on all of my classic breakfast favorites. I went to order orange juice, and to my delight, was delivered an OJ + pomegranate juice + Sprite. Talk about a fizzy, yummy, improvement to my go-to morning beverage. Just add champagne to this already tasty treat, and you've got yourself their "Ruby Mimosa."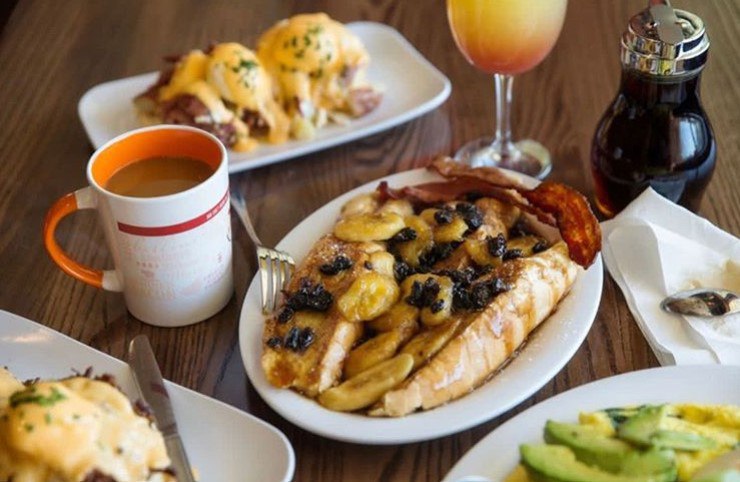 Triple the Fun
My little table quickly filled up as the food made its way in front of me. I struggle with making selections off a menu at almost all restaurants I attend, and today was no different. I couldn't decide between three separate plates, one was breakfast, one was lunch, and one was brunch! Sounds like a good problem to have. I decided to try all three, and to my delight, I'm glad I did. I still can't pick a favorite!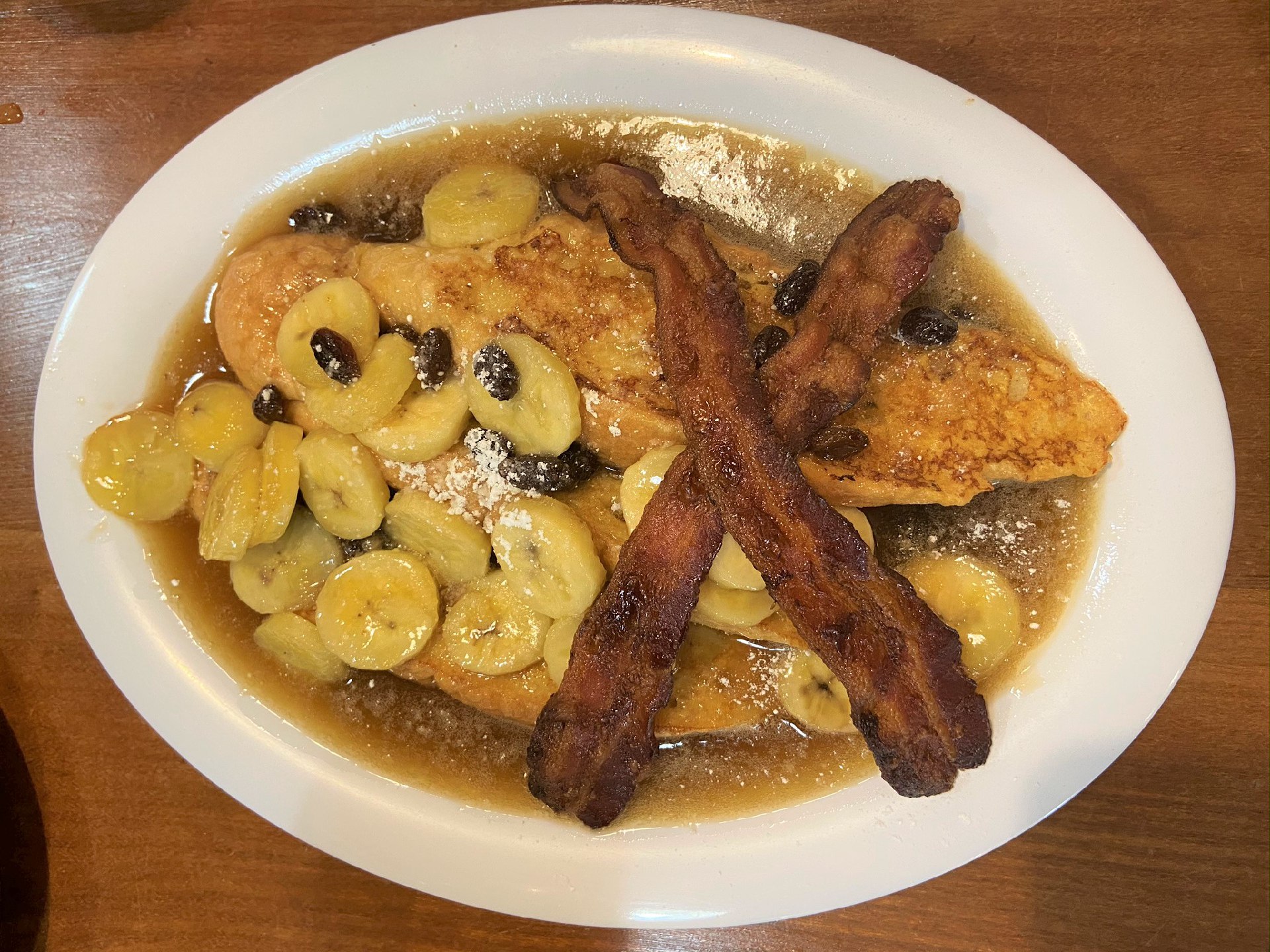 A "Healthy" Choice 
The progression naturally goes breakfast, brunch, lunch, so I followed suit. I started with Bananas Foster Pain Perdu. This french toast dish is french bread covered with rum-flambéed banana, raisins, and butter caramel sauce served with applewood-smoked bacon. What do you think, can I count this as part of my New Year's diet with the banana/raisin combo? If you have a sweet tooth like me, this plate of french toast needs to be on your radar.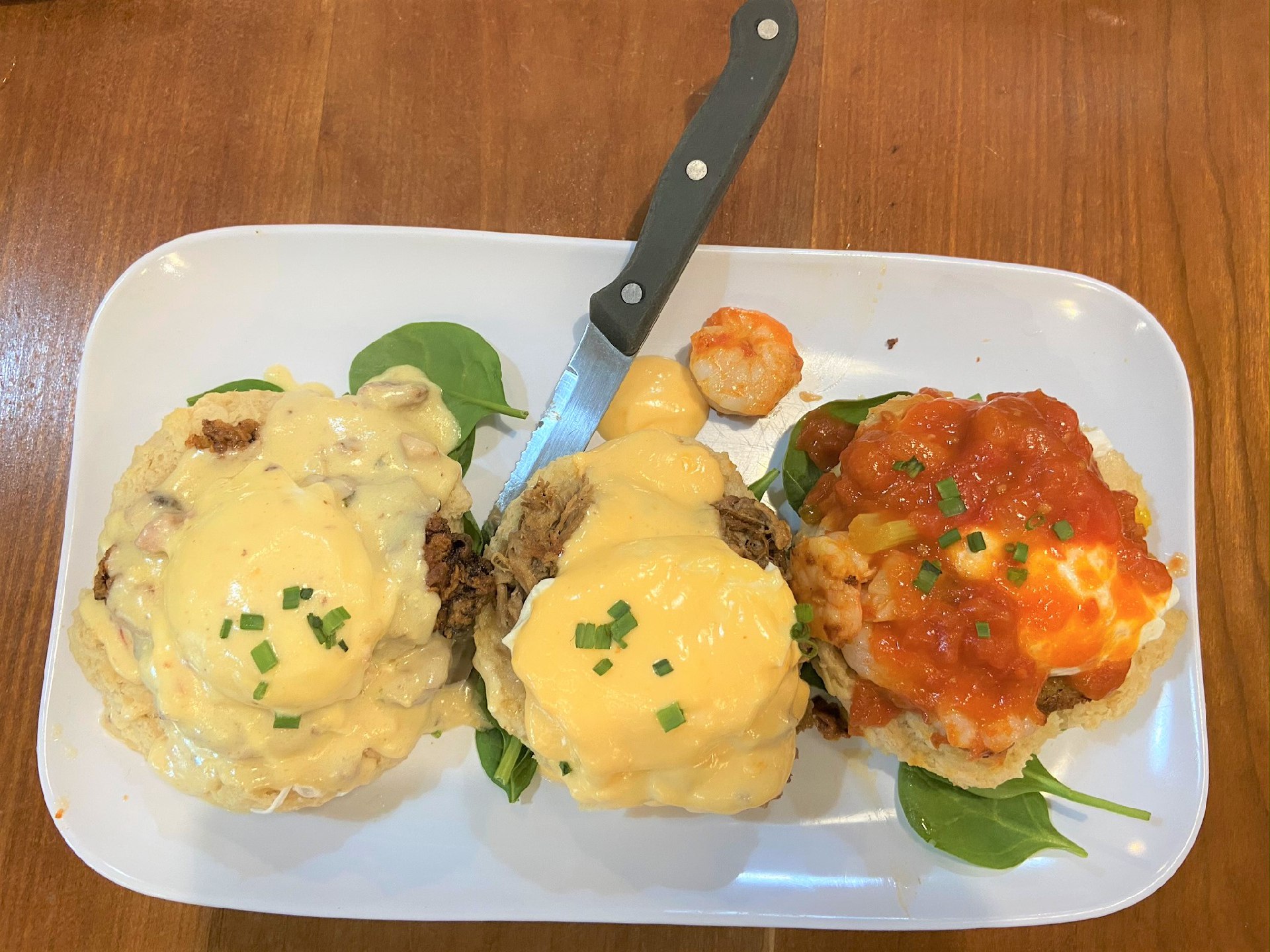 Eggs-traordinary
I moved on to the 'brunch' portion of my Ruby Slipper Cafe visit and ordered The Trifecta. It sounds intense–and that it was. This savory plate is composed of three different egg and meat benedicts, Chicken St. Charles (left), Eggs Cochon (middle), and Shrimp Boogaloo (right). To be truthful, I can't pick a favorite–which seems to be a recurring problem at this restaurant.
Chicken St. Charles is a buttermilk biscuit topped with fried chicken, two poached eggs, and a pork tasso cream sauce. My mouth is watering just thinking about it! If you're a fan of pork, you're going to love the Eggs Cochon benedict. It is apple-braised pork debris, two poached eggs, and hollandaise sauce over a buttermilk biscuit. Finally, for all you seafood lovers, taste the Shrimp Boogaloo. Try saying that 10 times fast. It is two poached eggs, Gulf shrimp sautéed with pork tasso, and creole tomato coubion served over a fried green tomato, all atop a buttermilk biscuit. If you say you're not hungry yet, I don't believe you.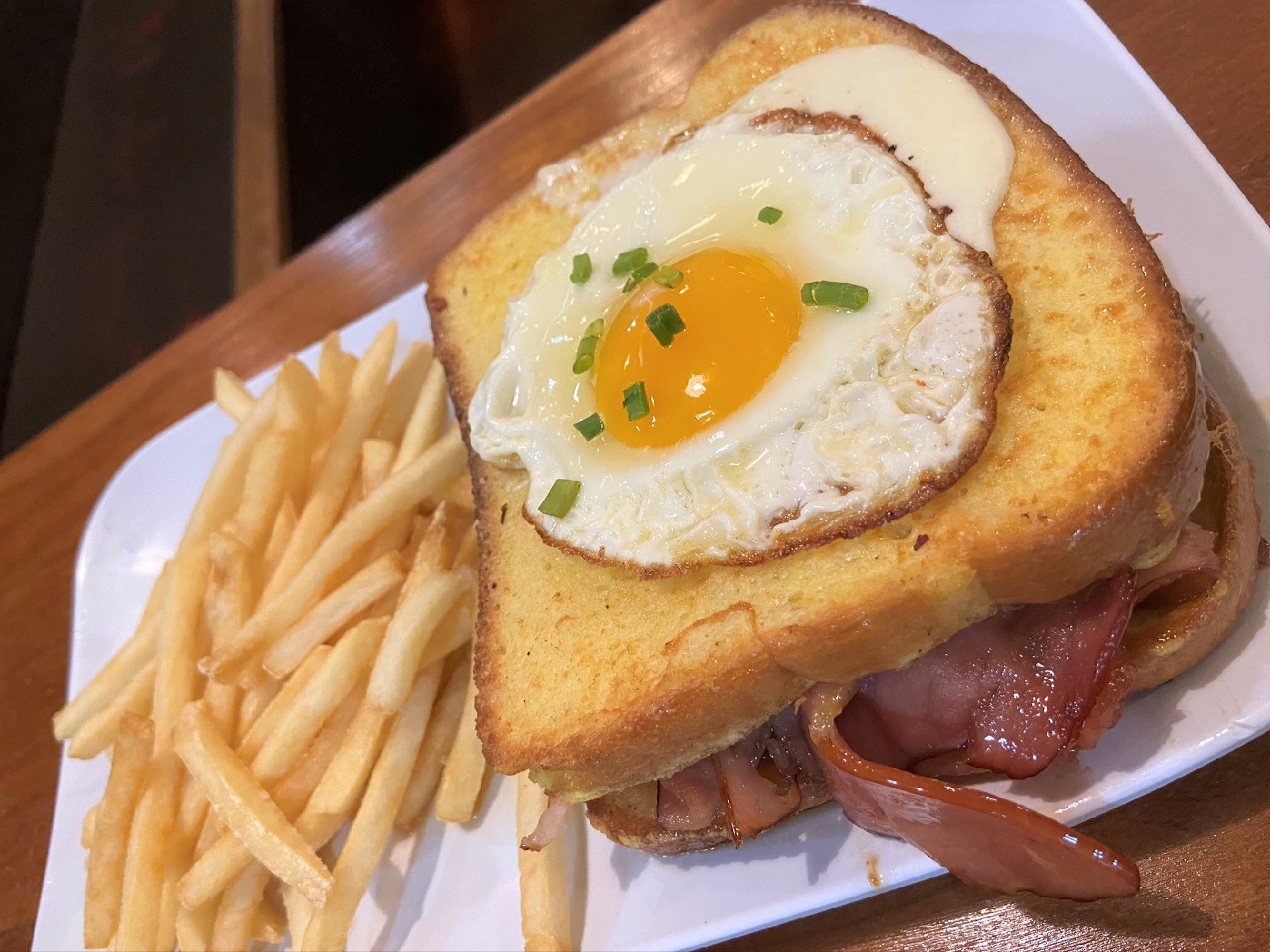 Lunch Munch
The Ruby Slipper Cafe primarily serves breakfast and brunch, but they are still a fantastic place to head for lunch, especially if you're looking for something 'Between the Bread.' I tried the Croque Madame: French Truck Coffee-glazed ham and swiss cheese inside brioche bread, dipped in egg custard and grilled. Top it all off with cream sauce and a fried egg. It gets better with each bite, as the egg yolk breaks and the cheese melts. Yum, yum, YUM! Whether it's breakfast, lunch, or brunch, you won't be disappointed.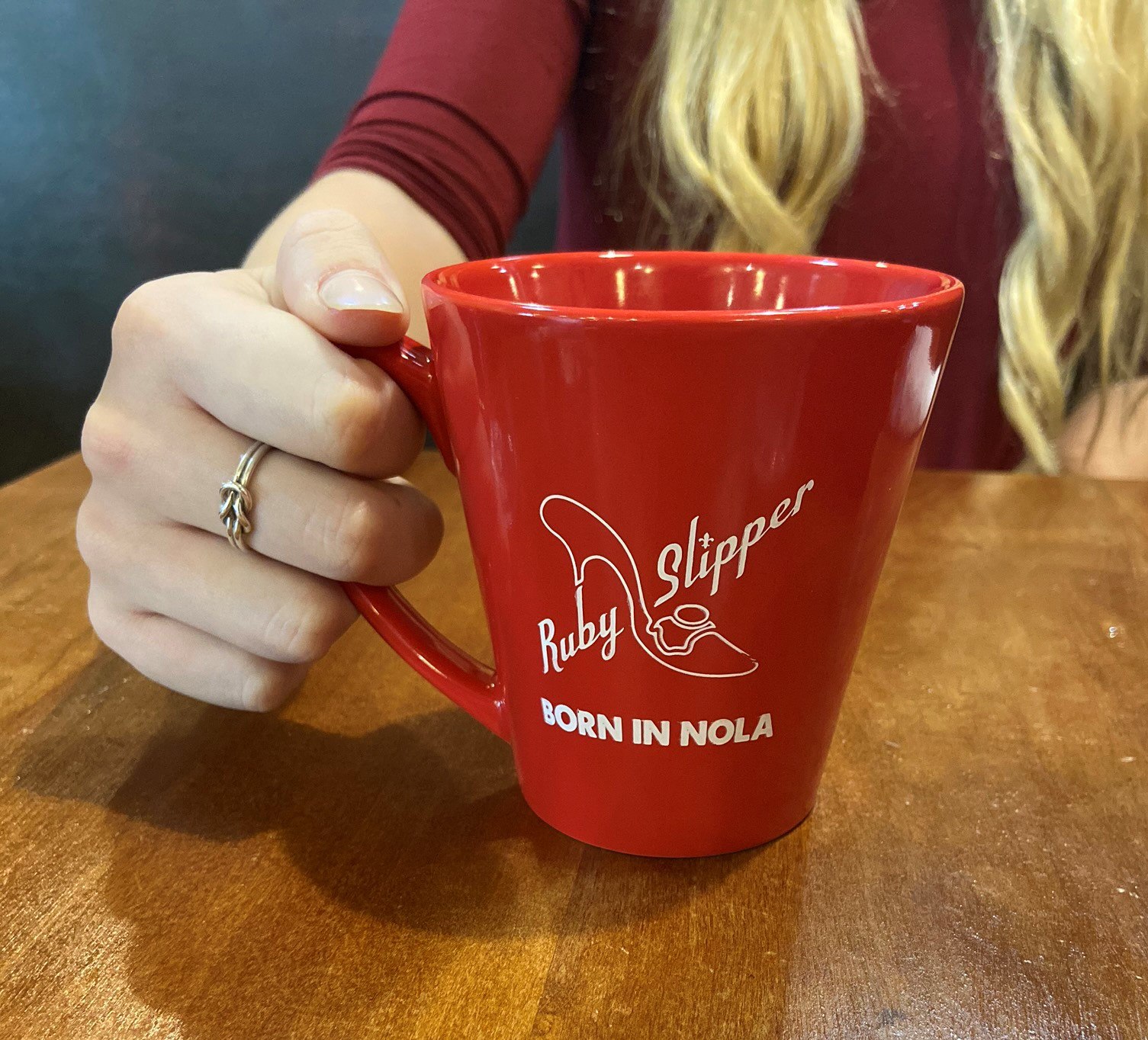 The Lighter Side of Things
There is also an option on the menu to order a "Lighter Fare" dish, which I now regret after being so full, and totally breaking my diet. Things like Skinny Migas, Skinny Florentine, Steel-Cut Oatmeal, and the Slipper Salad all caught my eye. Plus, the Ruby Slipper Cafe offers the option to remove or substitute items on their menu for those guests who may be gluten-free or vegetarian.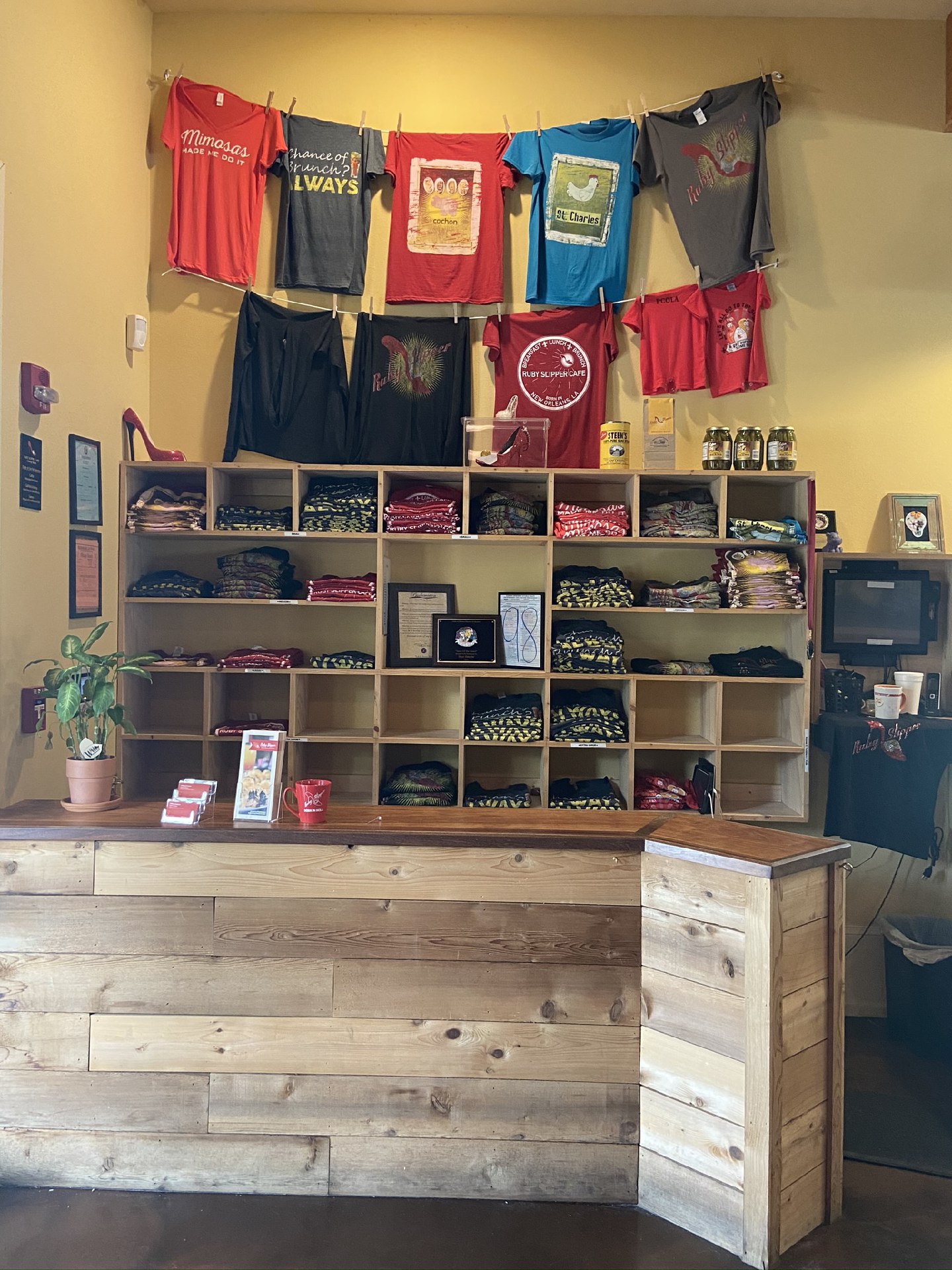 Sparkle + Shine 
Like most places I visit, the Ruby Slipper Cafe has an adorable selection of t-shirts and other goodies for sale. My favorite part about this selection is the bedazzled shirts–they sparkle and shine and look perfect on the black shirt background. As a Wizard of Oz fan and lover of food, you really can't go wrong with a Ruby Slipper Cafe t-shirt.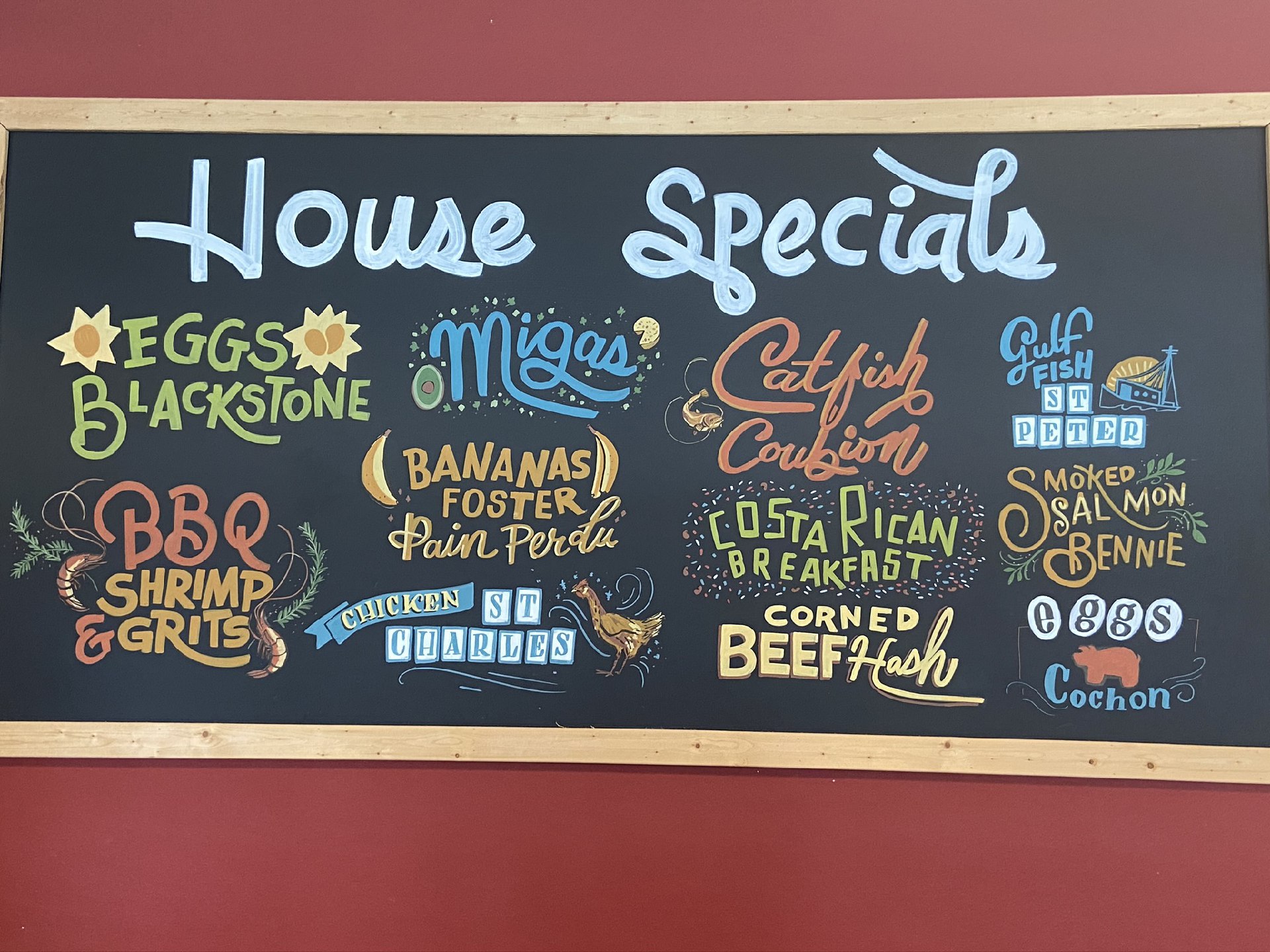 It's Special
I find it frustrating walking into restaurants and not having a clear understanding of what the specials are. When a waiter or waitress reads them off to me, nine times out of ten, I forget what they are, so I never order them. The Ruby Slipper avoids this issue altogether. They have very clearly marked signs displaying the food AND drink specials. Now those are specials that I am going to order. Next time you stop by the Ruby Slipper Cafe, take a look at these boards. They mix them up every so often, so always be on the lookout for new additions.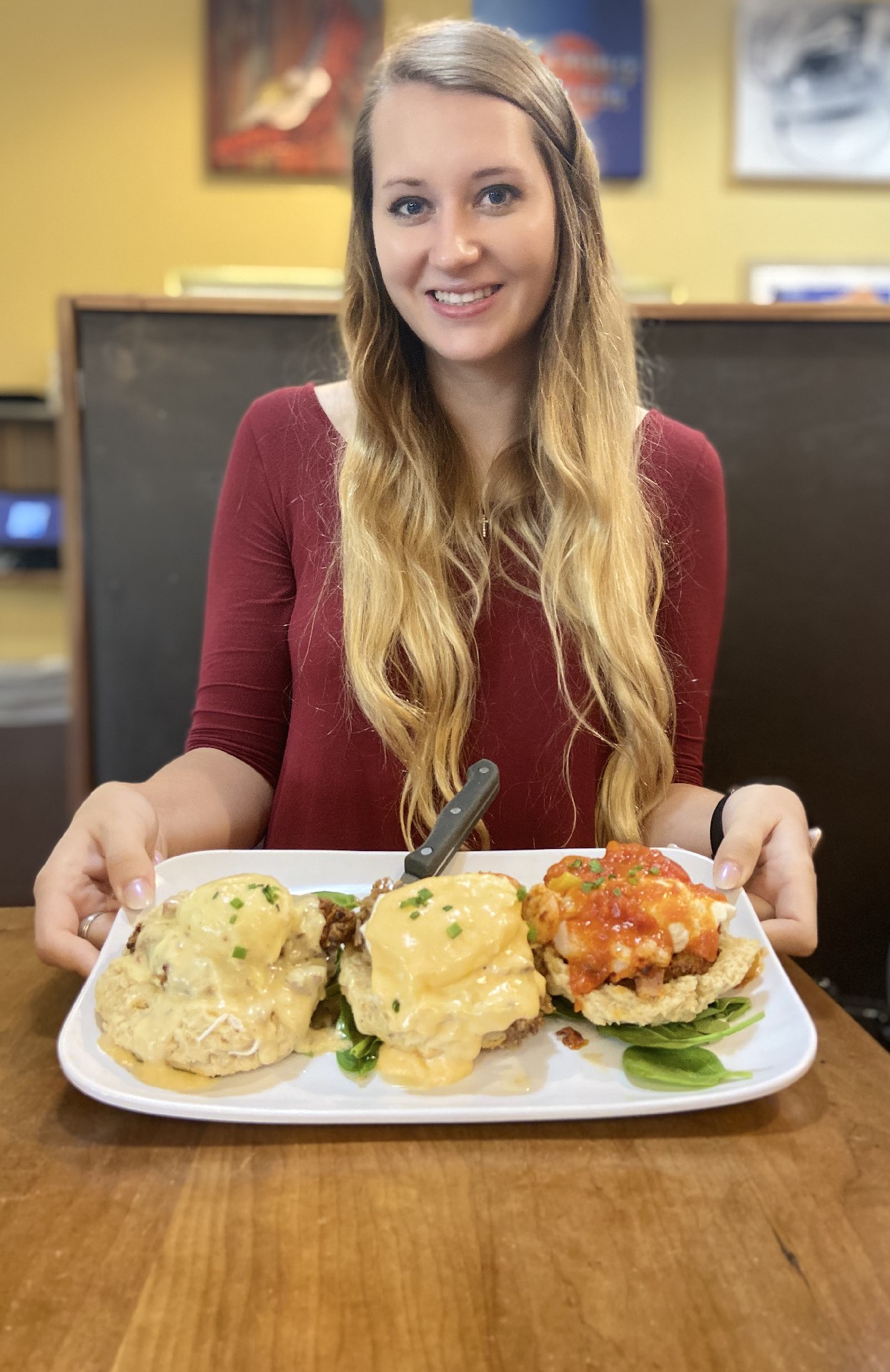 Grab Your Locals Discount
The Ruby Slipper Cafe is a popular spot among visitors and residents alike, but if you're a local like me, you love a good 'locals discount.' Until the end of January (hurry, it's almost over), they are offering an Orange Beach resident discount. All you locals have to do is show valid identification stating that you live in Alabama. Pretty simple right–don't walk, run there before this deal is gone!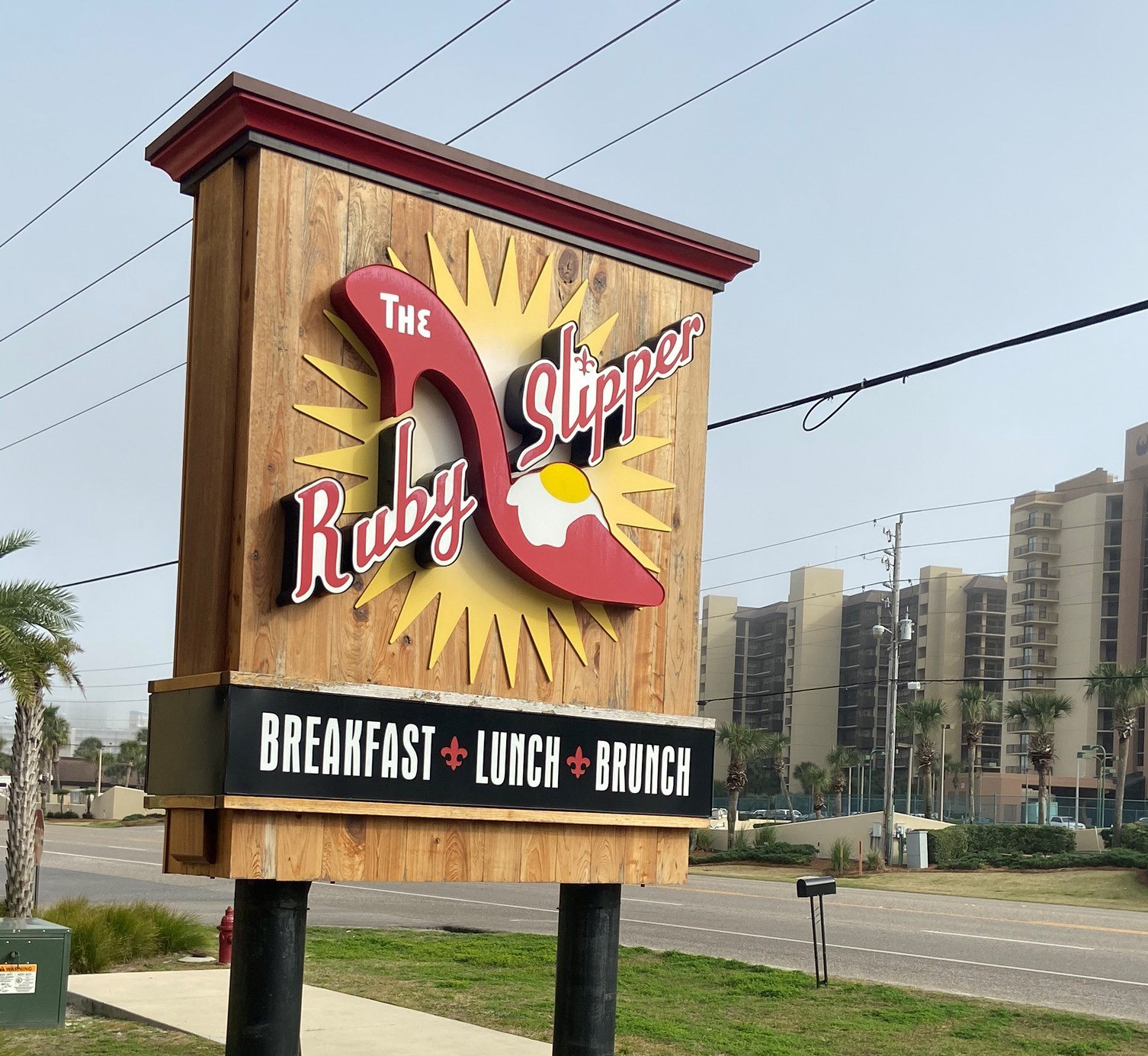 Welcome Home 
I had so much fun visiting the Ruby Slipper Cafe! It has such a homey vibe that reminded me of New Orleans, one of my favorite cities to visit. If you've paid a visit to New Orleans before and hope to relive the memories, do yourself a favor and stop by the Ruby Slipper Cafe for an unforgettable experience. I want to thank Kelsey James and the whole team at Ruby Slipper Cafe for their divine service and for working with me. It's easily one of the best breakfast joints in the area! Follow along for the latest updates on their social media platforms: Instagram, Twitter, and Facebook, as well as their website. And remember, there's no place like home!