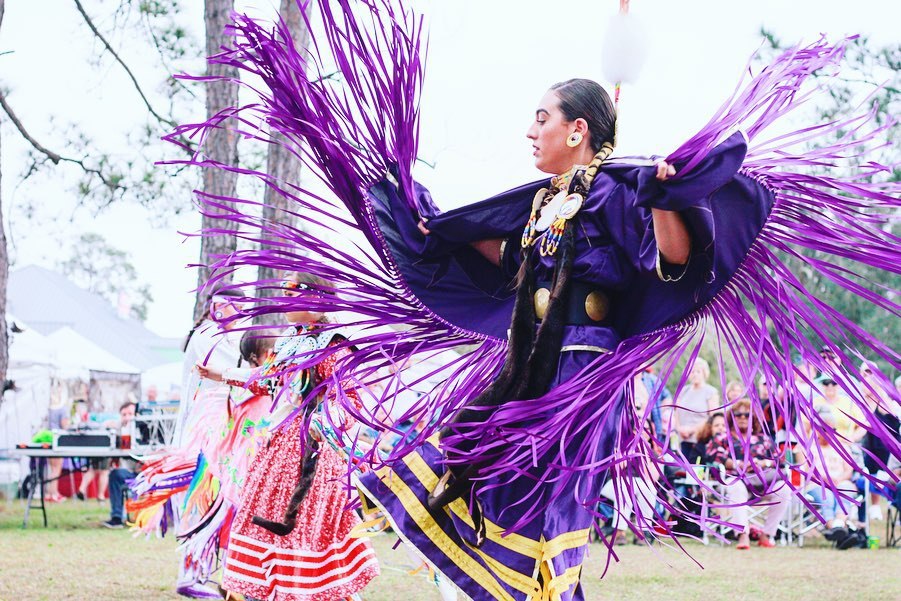 Let The Countdown Begin
I am so excited about the upcoming Ballyhoo Festival in Gulf Shores, I simply can't wait until March to write about it. With that being said, I'm trying something a little different. Join me on the blog as I eagerly await this upcoming event, and then again, as I attend in March–I hope to see you there! Consider this a sneak-peek of what to expect and everything you need to know to get ready for the Ballyhoo Festival.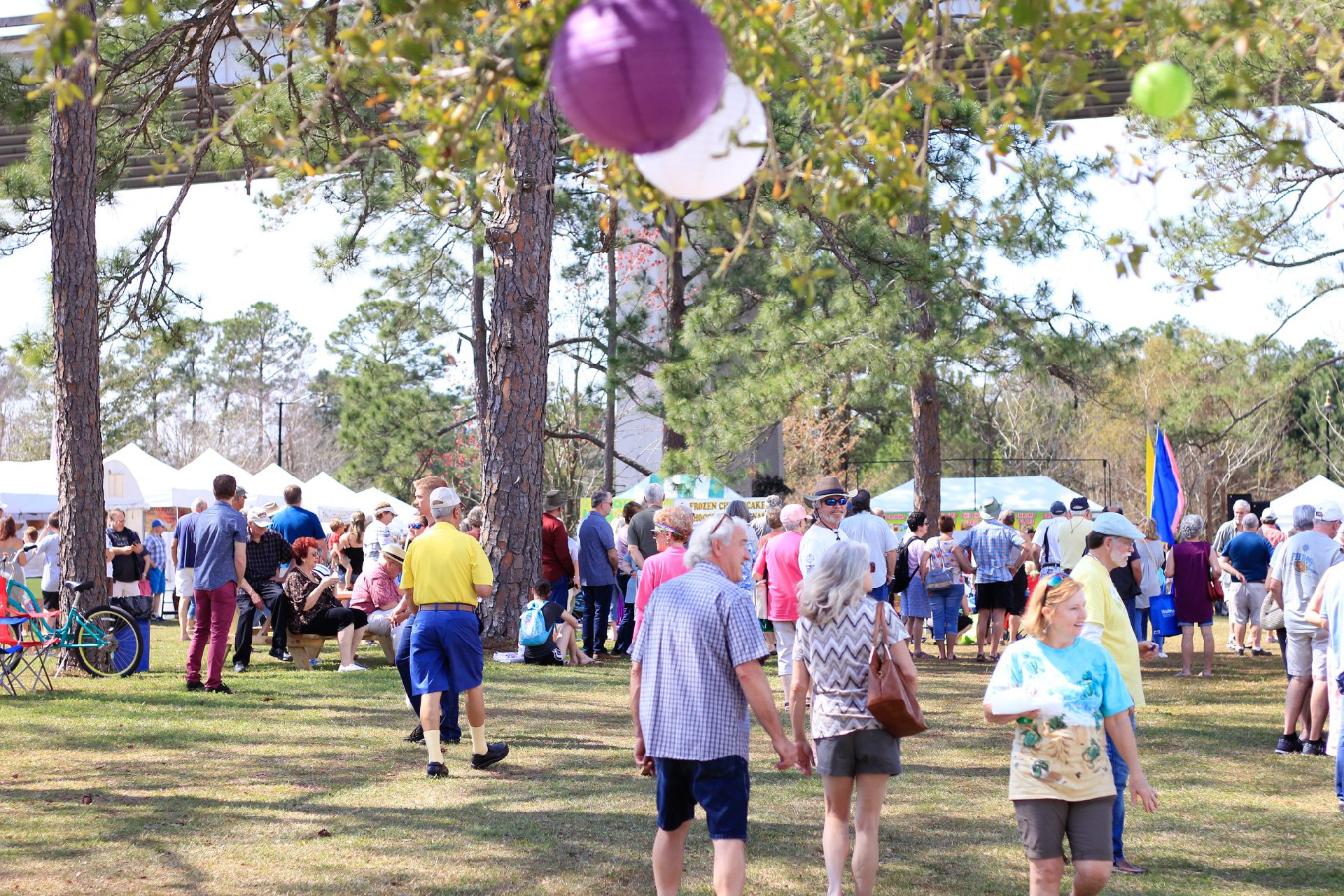 The Perfect Spot 
The 6th annual Ballyhoo Festival will take place on March 7th-8th in Gulf State Park in Gulf Shores. The state park is a new location for the festival, but the area and site are ideal for a celebration of fine arts and cultural charm. On Saturday, March 7th, the festival will run from 9am-5pm, and on Sunday, March 8th, the festival will run from 11am-5pm. It's an event you won't want to miss. You'll find yourself indulging in local seafood, admiring art from artists all across the southwest, and enjoying live music throughout the day.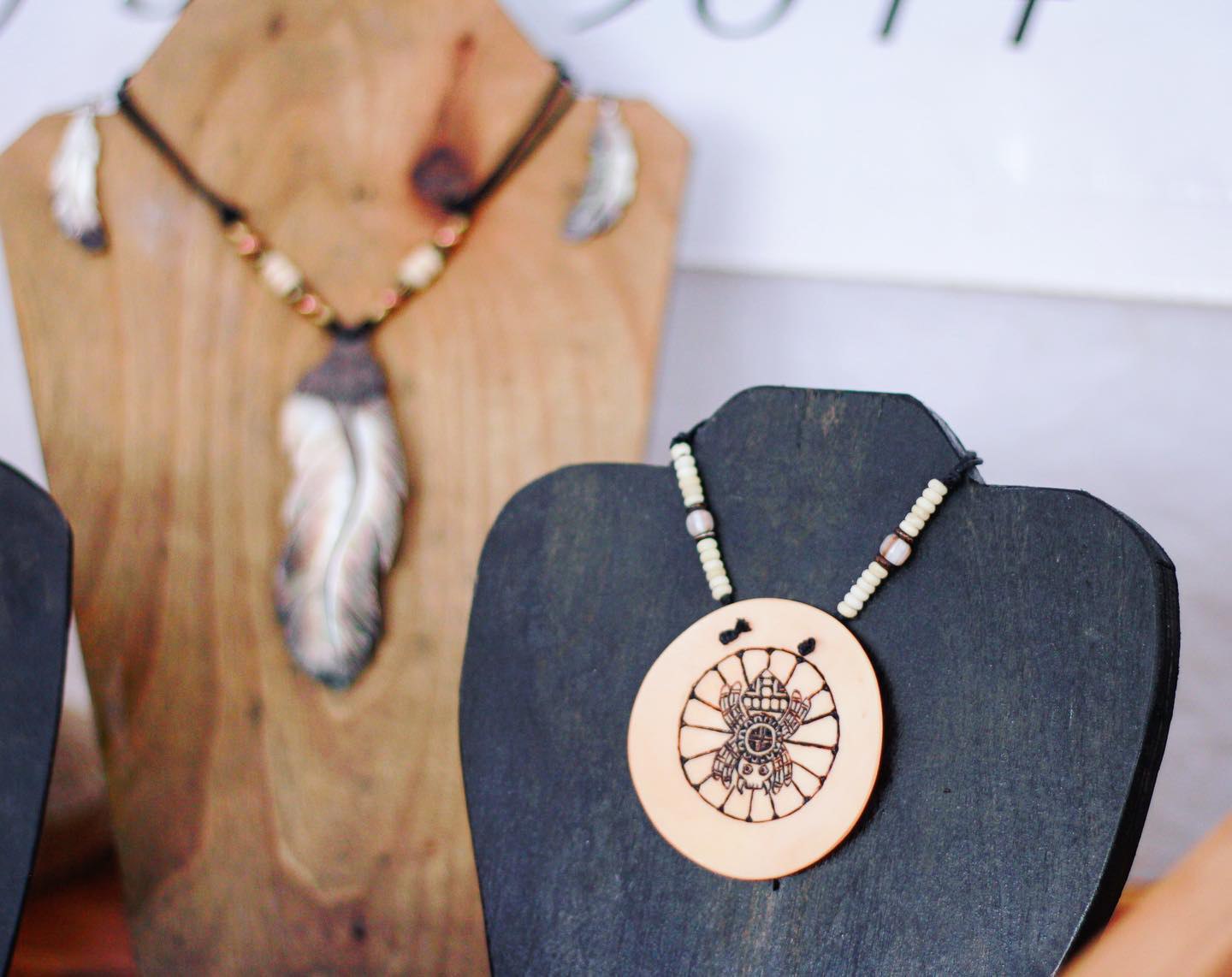 A Strong Alliance 
The Ballyhoo Festival is an event put on by the Gulf Coast Arts Alliance. Their mission is to develop and promote the arts on Alabama's Gulf Coast, and they strive to achieve this through the festival. In addition, they are dedicated to advancing creativity of the mind and spirit while enhancing the quality of life on the Gulf Coast. What a strong statement–a statement that I am happy to experience first-hand in a celebration of art and culture.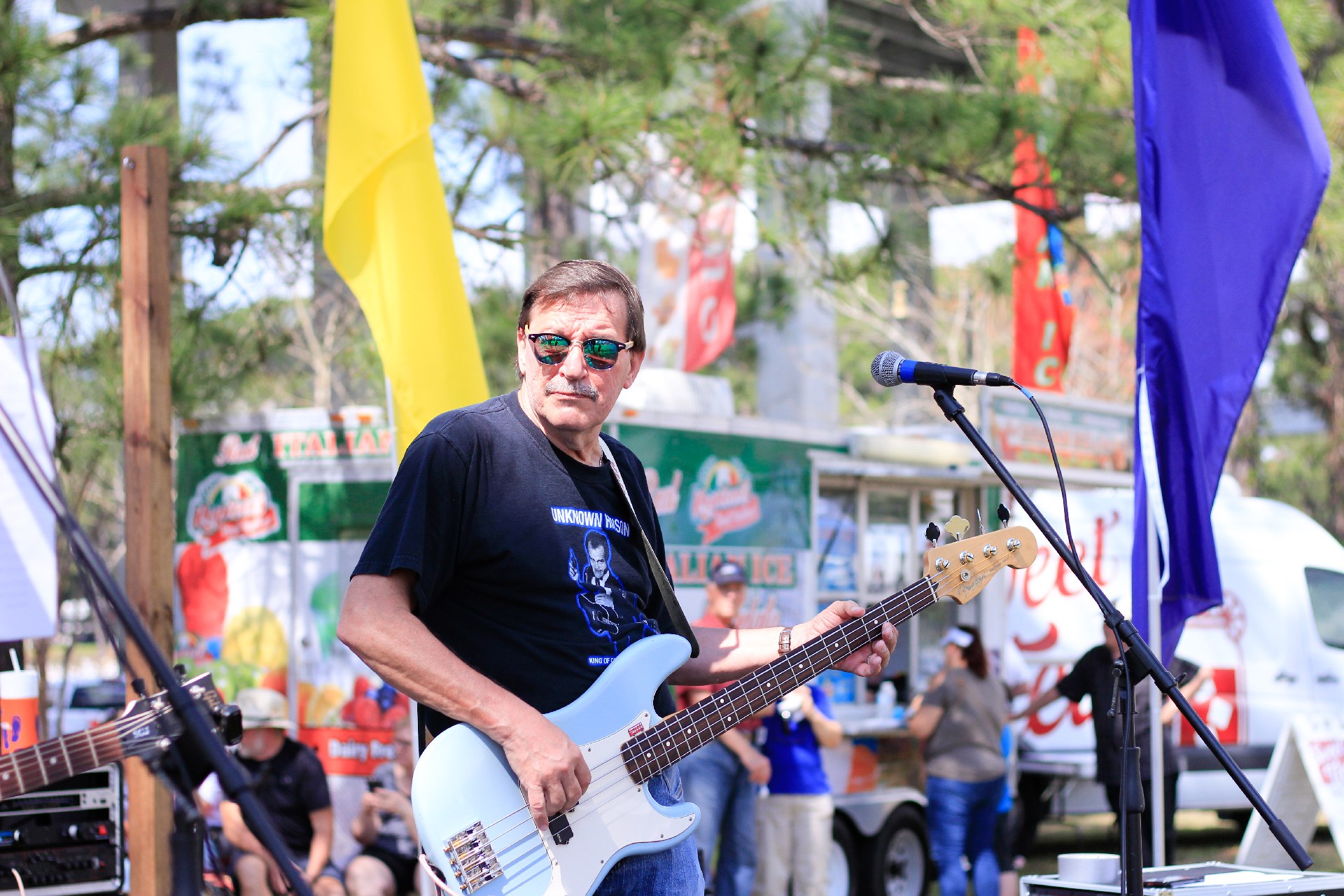 Sing it if You Know it 
Live music is one of my favorite things about festivals. I love the idea of walking around, and hearing bands play in the background. Just thinking about it makes me smile. Add some fried festival food, and I'm the happiest gal in the world. This year at the Ballyhoo Festival, you can expect live music from Destiny Brown, Brent Burns, Poarch Band of Creek Indians, The Band Rex, and Light Travelers. You can view the full music schedule on the Ballyhoo Festival website, so be sure to catch a performance or two from these talented musicians.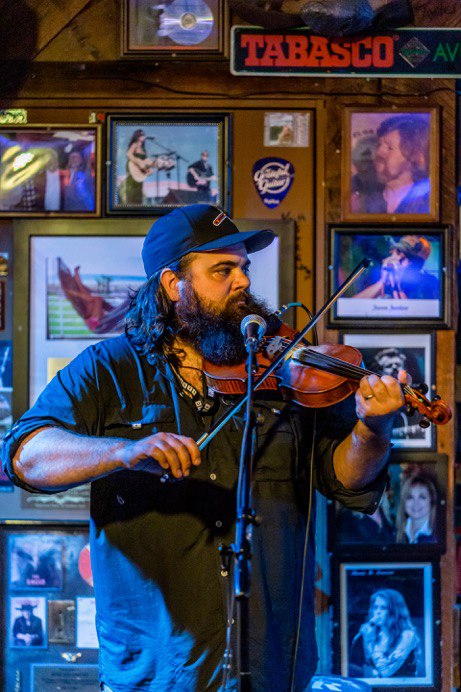 Fiddle it Out 
If you are a musician yourself, look no further than the Fiddle & Banjo Competition held at the Ballyhoo Festival. This competition is free to enter, and I have a feeling the winners will be quite happy with their earnings. There is $1,500 up for grabs–divided among four categories: fiddle and banjo, and youth (under 18 years old) and adult (over 18 years old). There are first, second, and third place winners in each of 4 of the categories. The website lists qualifications and rules that all participants must follow, as well as a break-down of the judging criteria. If you or someone you know is interested in this competition, be sure to read up on the details. I'm already working on my banjo performance!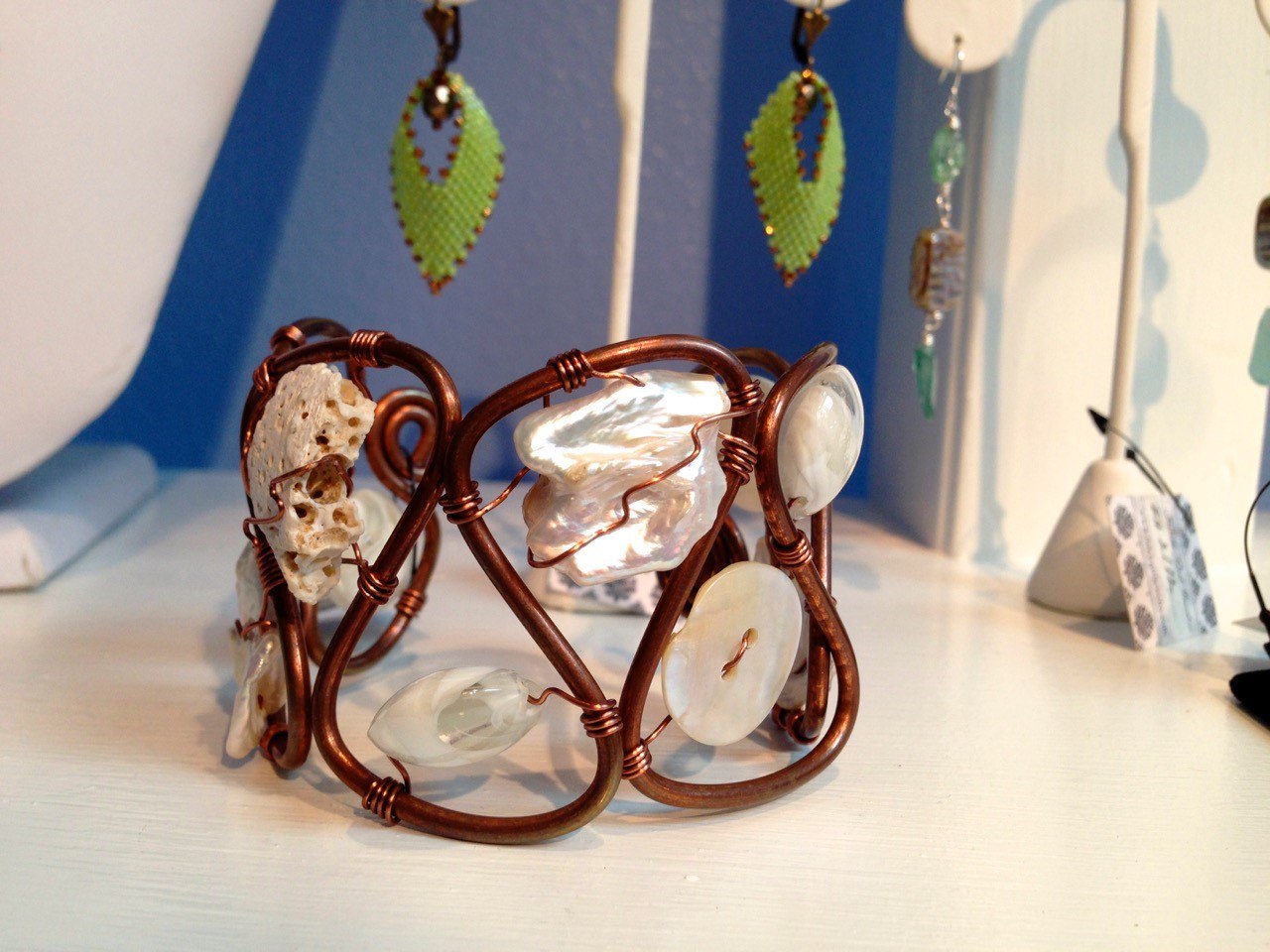 Hello, Spring!
The Ballyhoo Festival is a great way to kick off the season in Coastal Alabama. Early March brings the start of our busy season and a lot of new faces to the Gulf Coast. This festival is a great way to spend a March day outdoors with family or friends. There are always new vendors in attendance, as well as the yearly attendees that bring something new to the table. Plus, you'll find a wide variety of art vendors, music vendors, and my personal favorite: food vendors. Local seafood is always a big hit, so I know I can always count on that at the Ballyhoo Festival.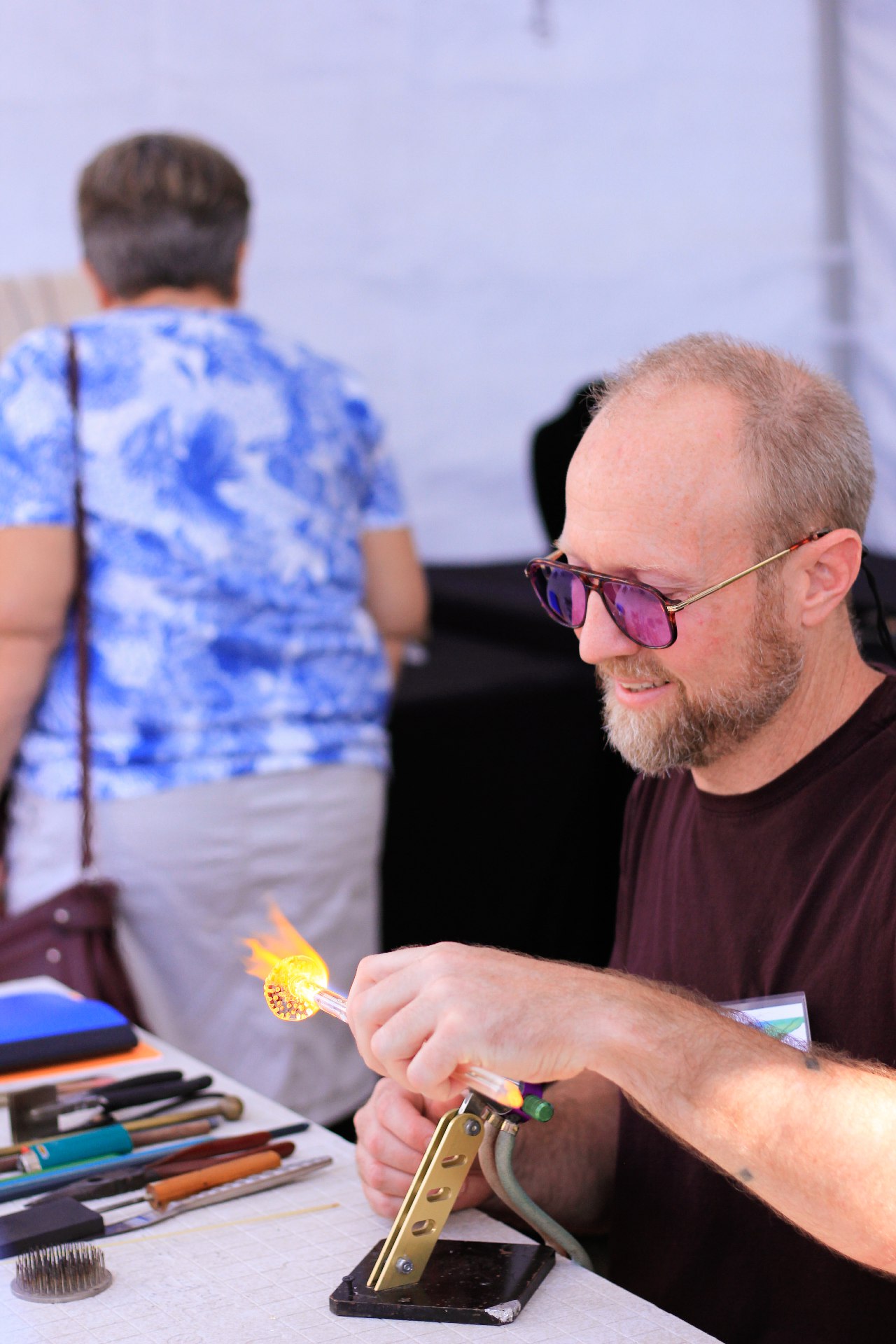 Draw Dropping 
I don't have much of an eye for art when it comes to expensive, intricate work. To me, all art is unique and beautiful in its own way. Above all, I love looking at art, which is why I look forward to this festival all year. One of my favorite parts about attending is seeing a lot of the vendors working on new pieces on-site, so I can stop and watch them for a while. Whether it's sculpting, weaving, painting, or another talent, I am always fascinated by their skills and the stunning finished product.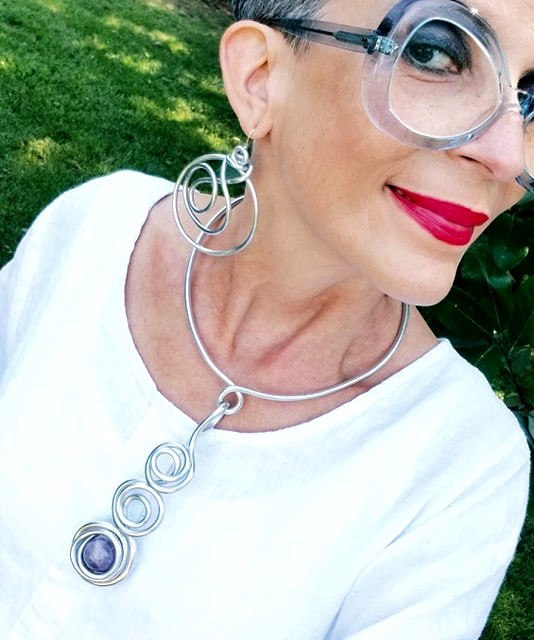 Bling, Bling
Every art festival I attend, I try to purchase some type of jewelry. I think it's a special way to support handmade jewelry vendors, as well as a simple, daily reminder when I wear the bling from a festival. I get so many compliments on my jewelry from festivals that I will never stop buying it! Plus, I can ensure that the girl next to me at dinner isn't wearing the same earrings, it's a win-win.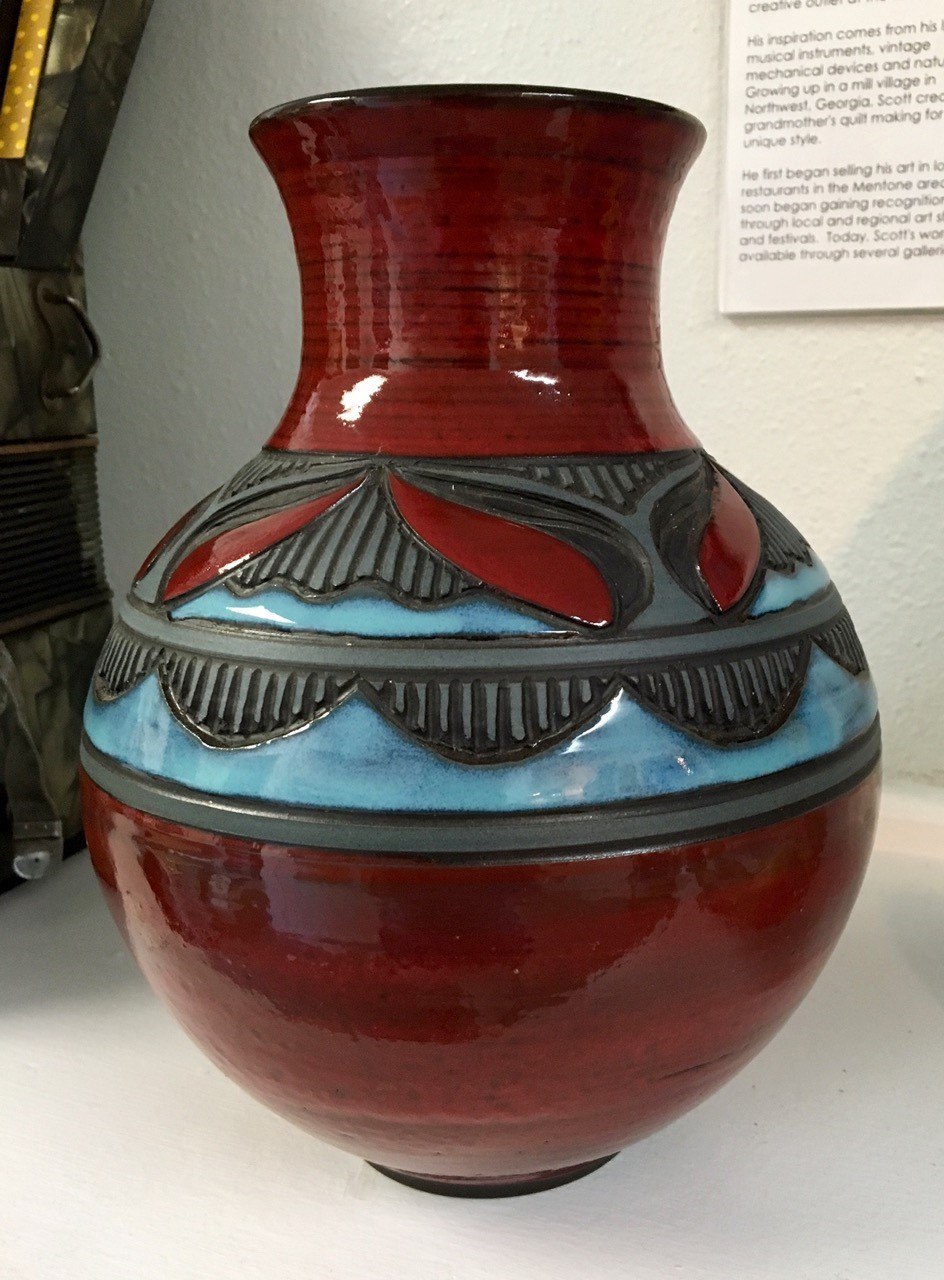 Picture Perfect 
I had the pleasure of interviewing Eloise Thomley, a founder of the festival, to expand my knowledge of all things Ballyhoo. She is working diligently in the coming months to prepare for the festival, and I'm thankful for her sharing her valuable time with me. She has served as a festival founder and chair member since the Gulf Coast Arts Alliance started the festival in 2015. This past year, she changed positions and became a co-chair member. She hopes to pass the torch on to a younger generation, including a very talented Katie Avant. Similarly, Katie was a co-chair in 2018, chair in 2019 and is currently chairing for this year's festival. Her work will continue to make this festival flourish in the future!
Both Eloise and Katie, among other board members, make up a committee to plan and facilitate the Ballyhoo Festival. We are fortunate to have this festival in our community, and I am grateful for the exchanges I have had in working with Eloise and Kaite. I cannot wait to see their hard work come to life this year!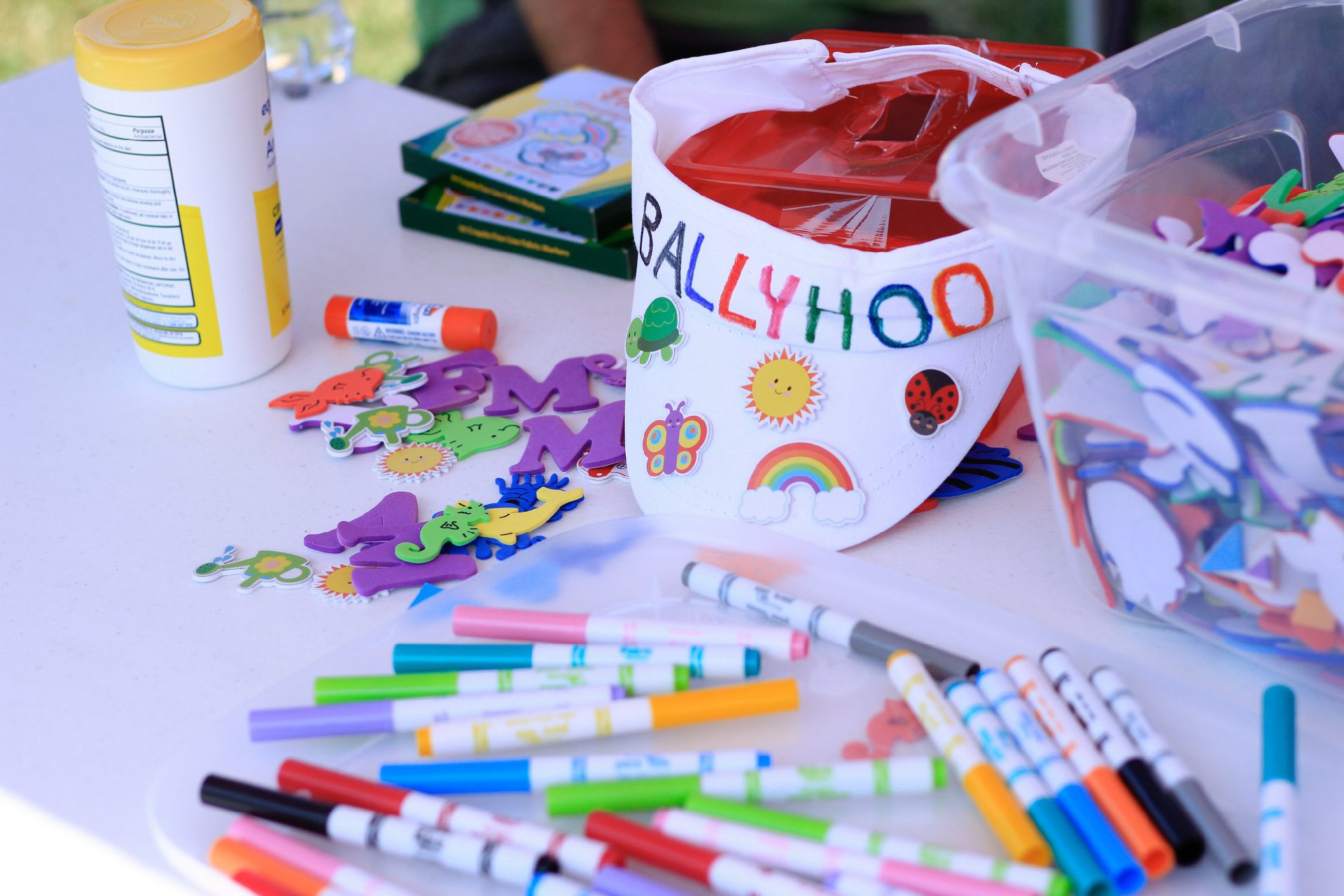 A Lot to Love 
I got the inside scoop from Eloise, when I caught up with her about the festival in years past. One of the first things I asked her was to tell me about her favorite part of the festival. She said, "My favorite part has always been performances by the Poarch Band of Creek Indians. However, since we have grown to a two-day event and we now have a Fiddle & Banjo competition, it's too hard to pick one thing!" There is just so much to love about the festival–how can anyone pick a favorite? She also talked about her love for art, and I couldn't help but smile at her addition to my questions. "I love the art, and I love the cultural exchange we are presenting for visitors who have never witnessed an event like this." How fun!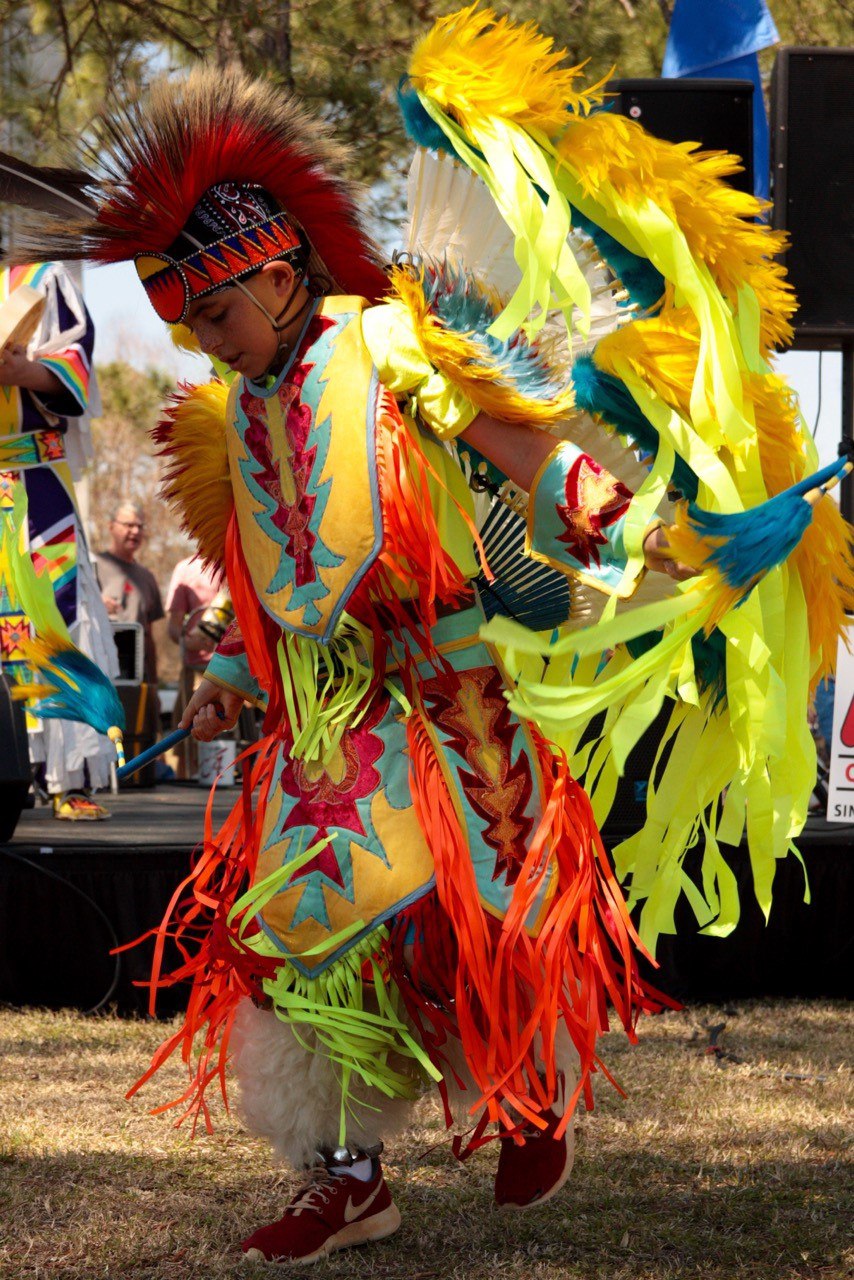 Follow Along 
The Ballyhoo Festival is a rain or shine event. In the case of impending bad weather or a weather advisory, the board of directors will decide to continue with the festival or not. The best way to stay informed about all event updates, is to follow the Ballyhoo Festival on Facebook, Twitter, and Instagram. You can also visit their website for more information on how to "Ballyhoo"!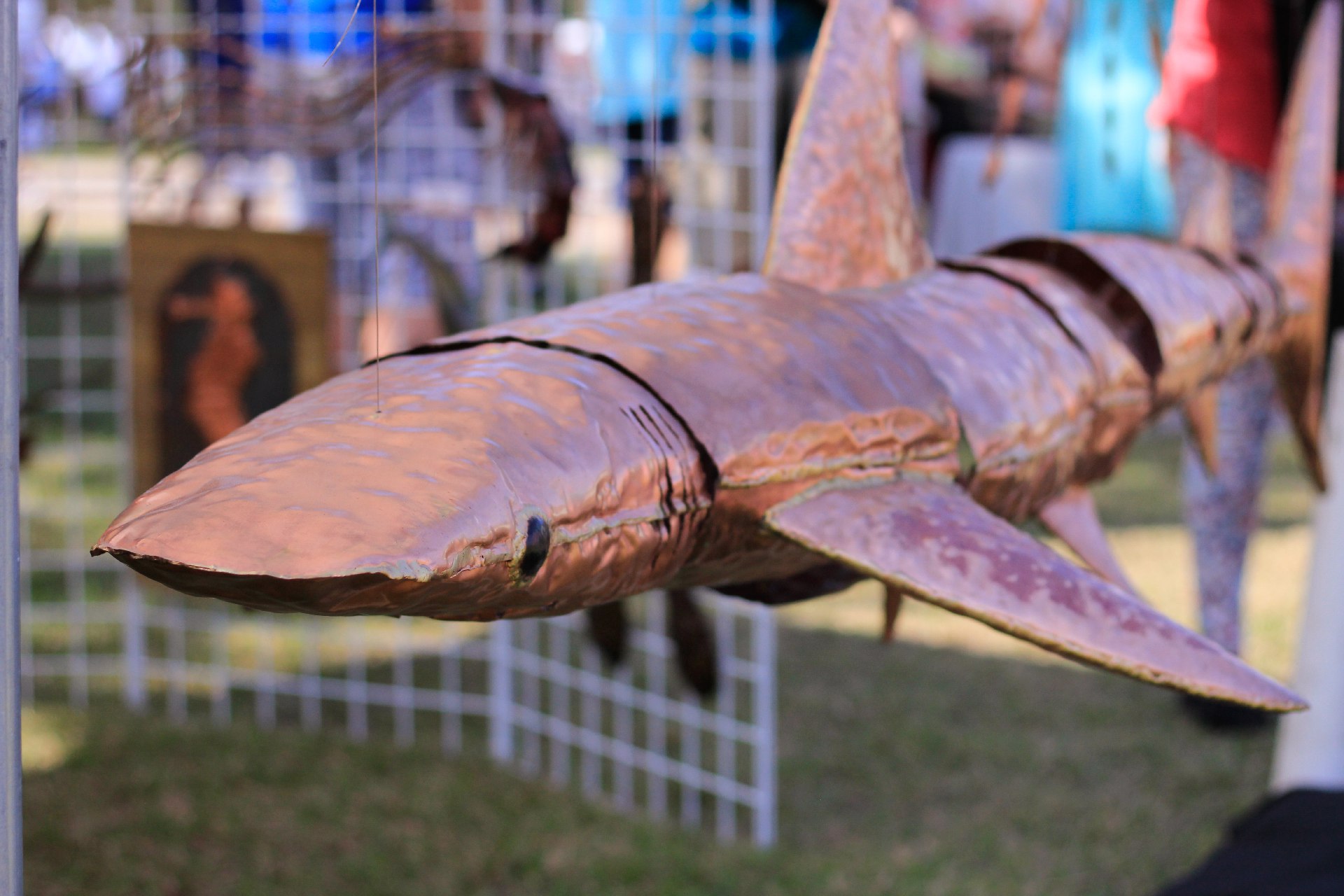 Proud Partners 
Caribe Resort is pleased to be a sponsor of this event. We look forward to hosting festival attendees, as well as vendors at our resort. Many of our guests, owners, and staff members will attend the festival, and I look forward to seeing many familiar faces! I hope if you spot me wearing some hand-crafted jewelry and eating some yummy festival food that you will say hello! See you in March!