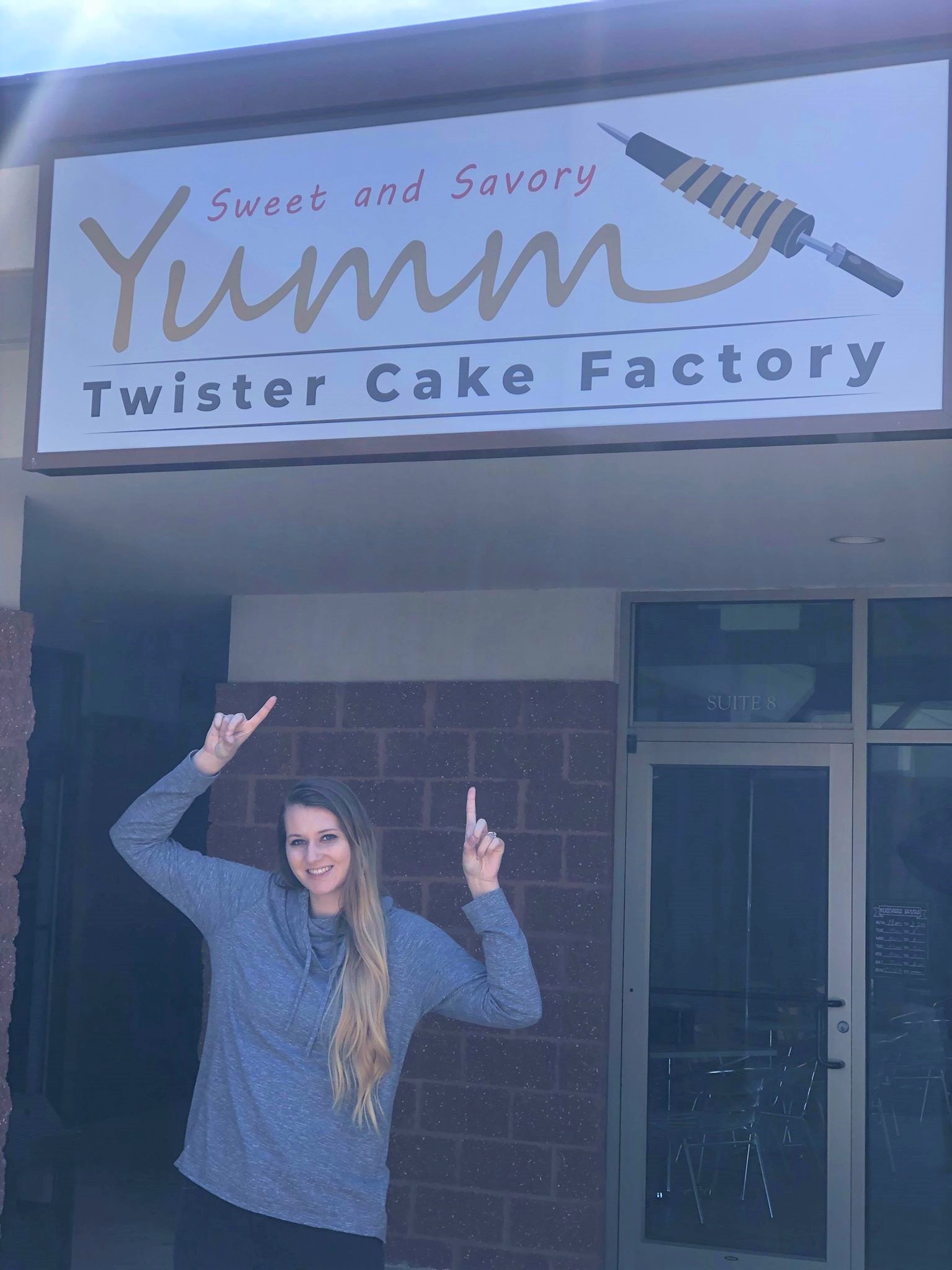 Time for a Fun Fact 
Here's a fun fact about me: In 2018, I spent six months abroad living in Växjö, Sweden. These months contained some of my most favorite memories, full of friends, traveling, and unforgettable food. I met a lot of amazing people during my time abroad and saw some breathtaking landmarks throughout my travels, but what I miss most about Europe is the culturally-rich food I tried in various countries. I dream of going back and indulging in all of the unique food throughout Europe, but I recently got a taste of what I have been missing when I visited Yumm Twister Cake Factory in Gulf Shores. I'm so happy!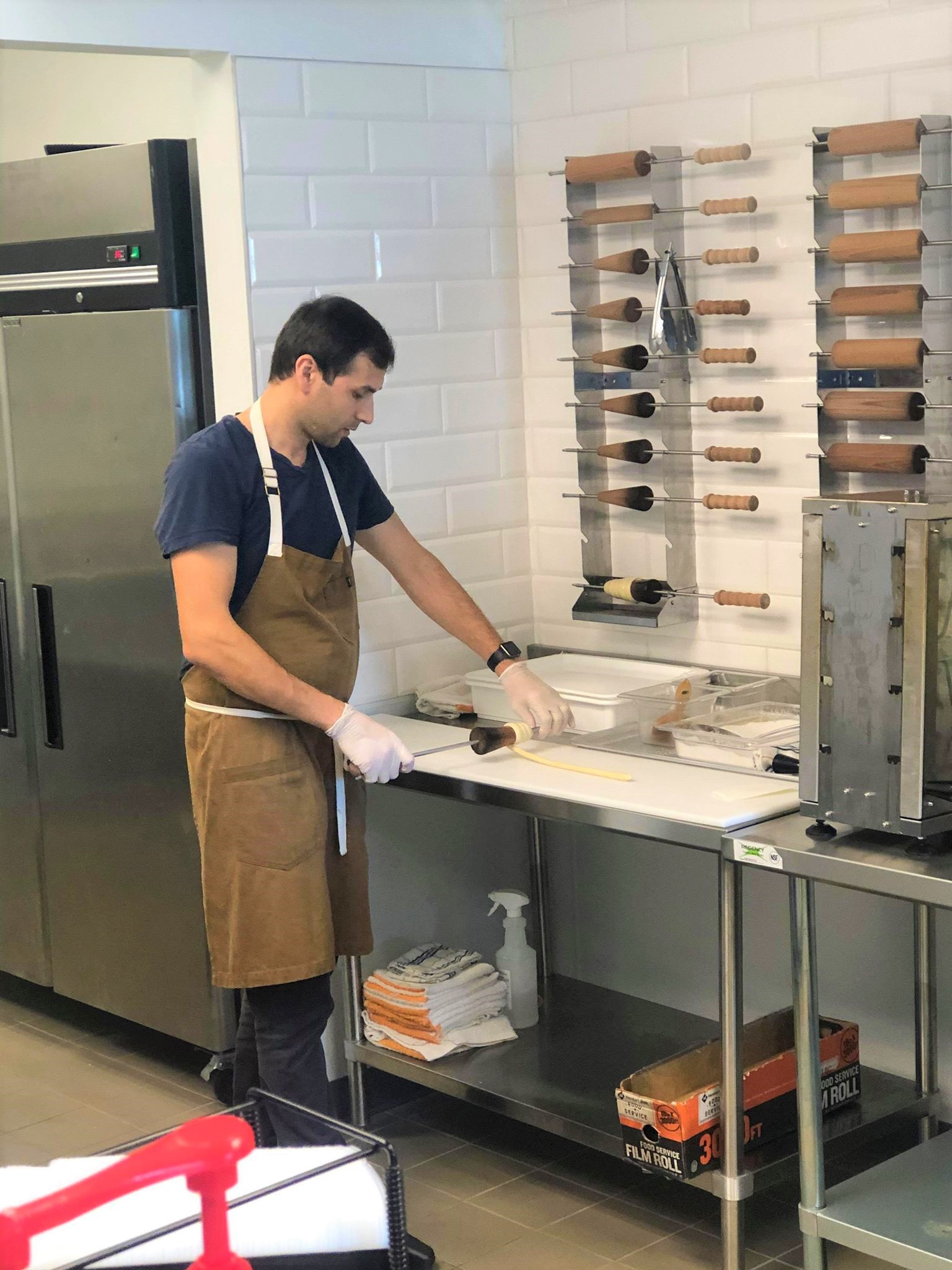 Culture Shock 
This sweet shop on 20th Avenue specializes in sweet and savory pastry creations, all using a delicious split cake that originated in Hungary. More commonly known as a chimney cake or Kürtőskalác, the creation of these twisters dates back nearly 300 years. They are specific to the Transylvania region, but are popular in both Hungary and Romania as a street snack. Thanks to owners of Yumm Twister Cake Factory, Dumitru and Alexandra, we can enjoy these tasty treats right here in Coastal Alabama! Did I mention how much I LOVE European food?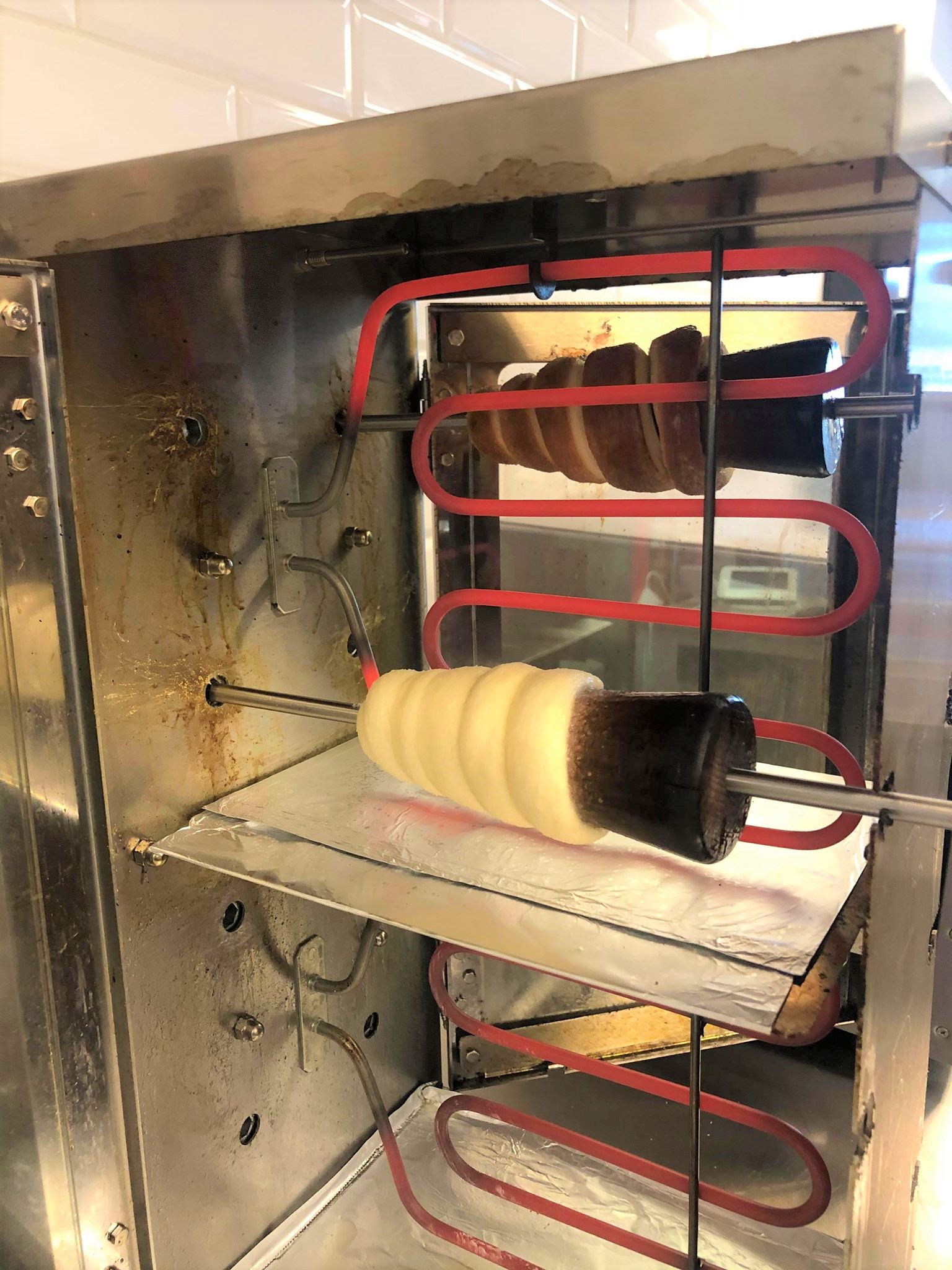 All You Knead is Love
Everything served uses the base of freshly made, hand-crafted dough, that is completely VEGAN! While you're there, watch as owner Dumitru flattens, glazes, and rolls the dough onto their cone-shaped or round rolling pins to rise. He then places them into the oven, and you can watch your twister cake bake right before your eyes. They have only been in business since mid-December, so they are very new to the Gulf Shores community. I'm excited to have something fun and different so close to home. If you're coming to visit the Gulf Coast this spring or summer, this is a place you will want to have on your radar.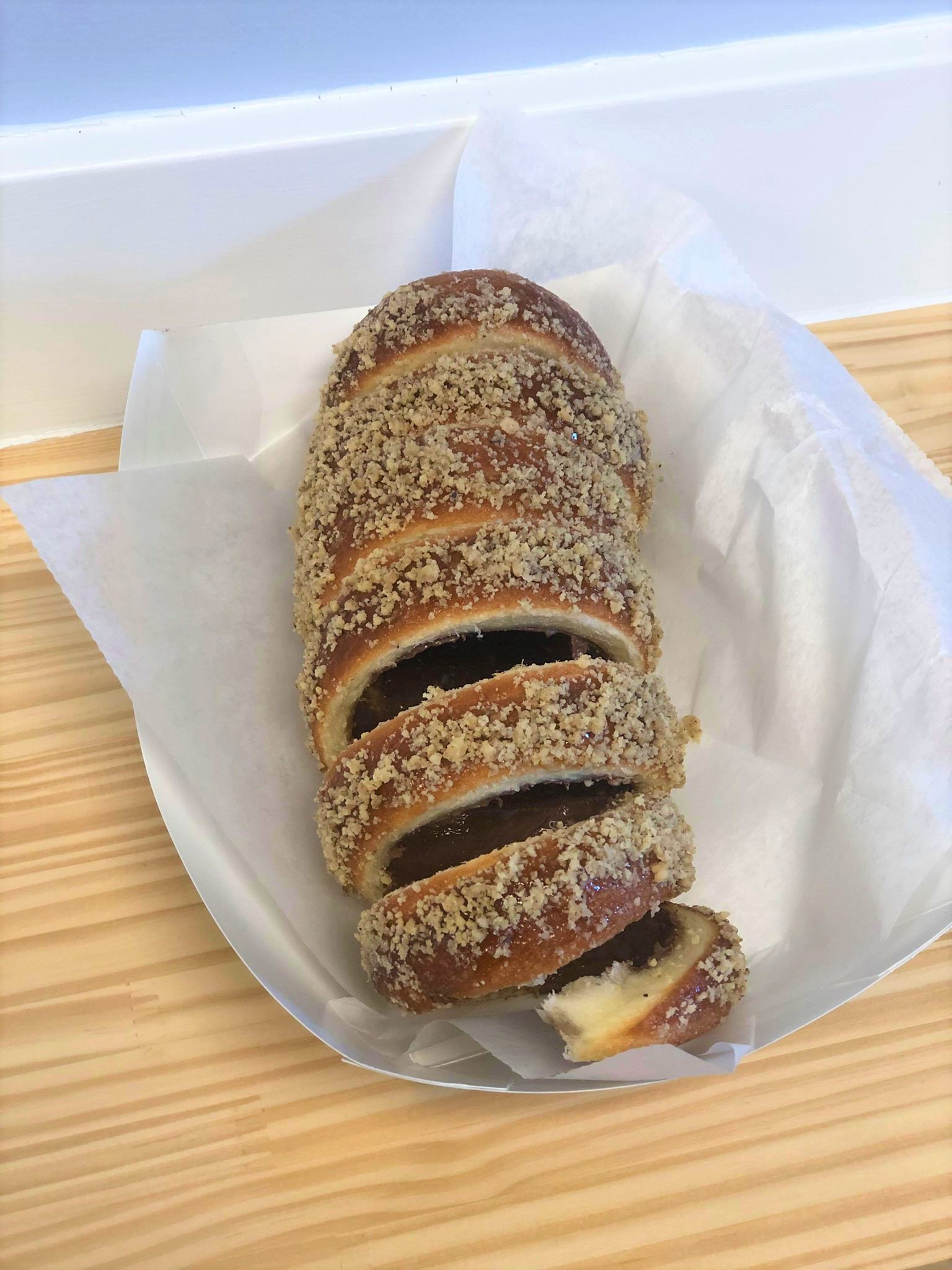 Take Your Pick
The menu is so unique; you might change your mind a few times while browsing it. Their menu has three categories: Traditional Twister Cakes, Sweet Signature Creations, and Savory Twister Cakes. With the variety they offer, it can be a snack spot, a lunch spot, or a dessert spot. The question is: are you feeling sweet or savory?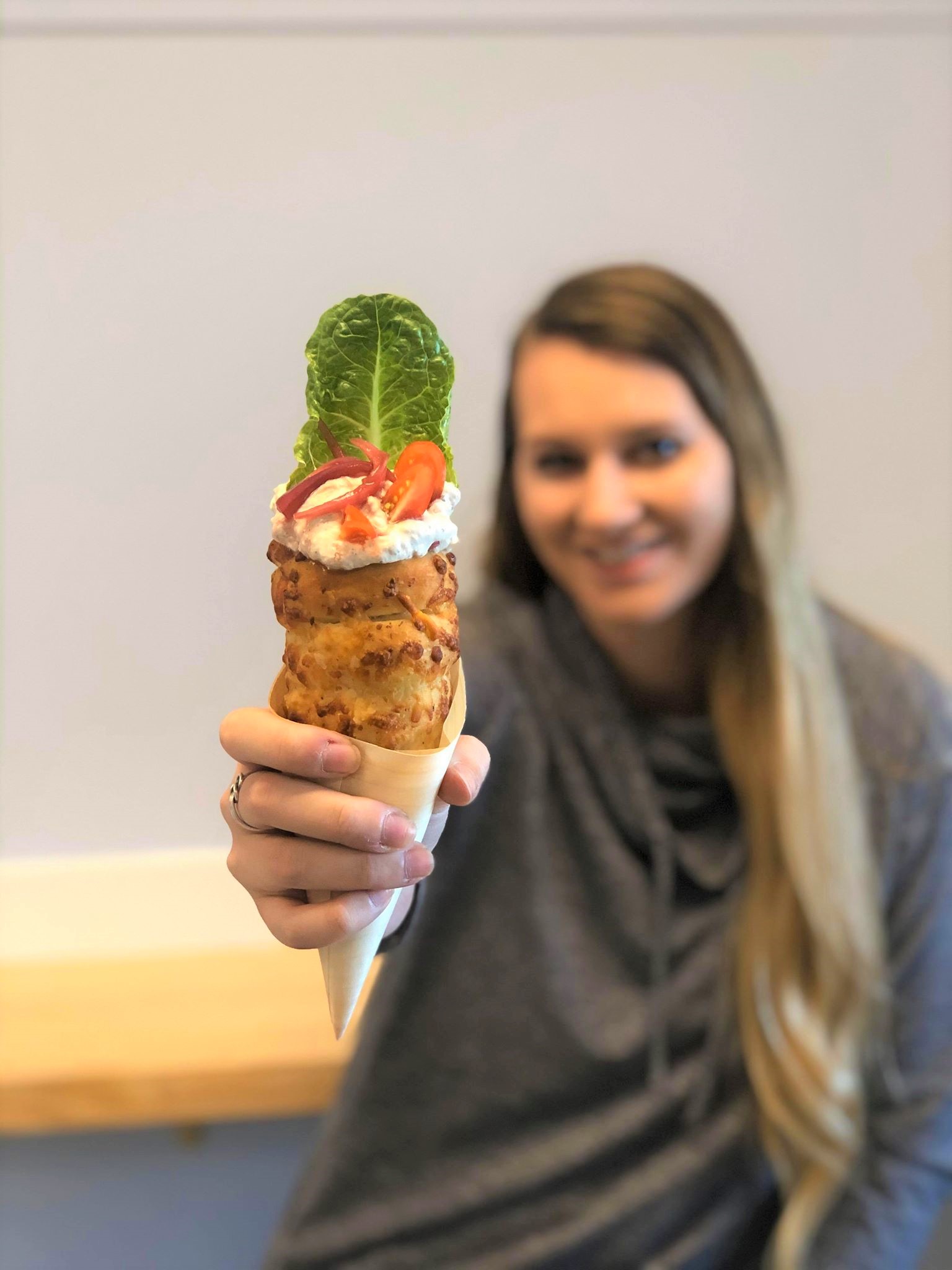 Why Not Both?
I was feeling sweet and savory when I visited Yumm Twister Cake Factory, so I decided to try something from each category on their menu. I started with the Tuna Dip Cone–something I wasn't expecting to find at this shop, but it was such a pleasant surprise. First things first, each cone is made fresh and baked in-house to ensure only the highest quality. The cone is then filled with local, smoked tuna dip, lettuce, cherry tomatoes, and pickled red onions. The flavors combine to create a perfectly satisfying seafood snack.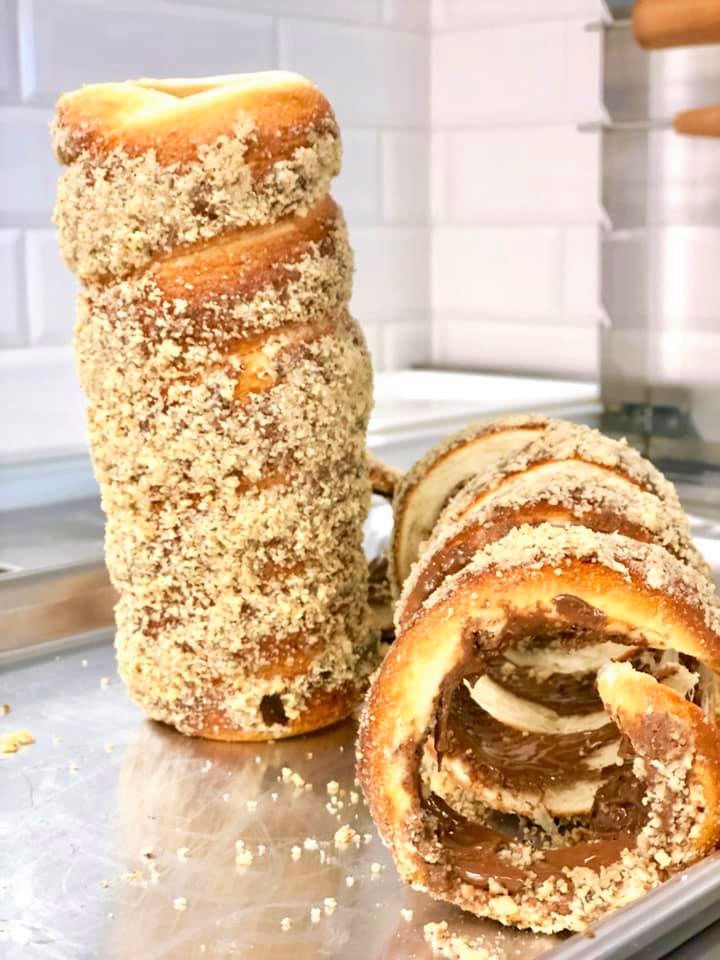 A Piece of Cake 
Next up, I took the more traditional route and tried a walnut-topped, Nutella-filled, roll of heaven! The classic twister cakes have a sugar glaze, and can then be topped with walnuts, coconuts, Oreos, or sprinkles. You might as well keep it coming at that point, and add a spread like Nutella, sweet cream cheese, or peanut butter. The best part–these always come out warm. The melty Nutella was the perfect combination with walnuts. If you've ever had melted Nutella, you know it is delightful.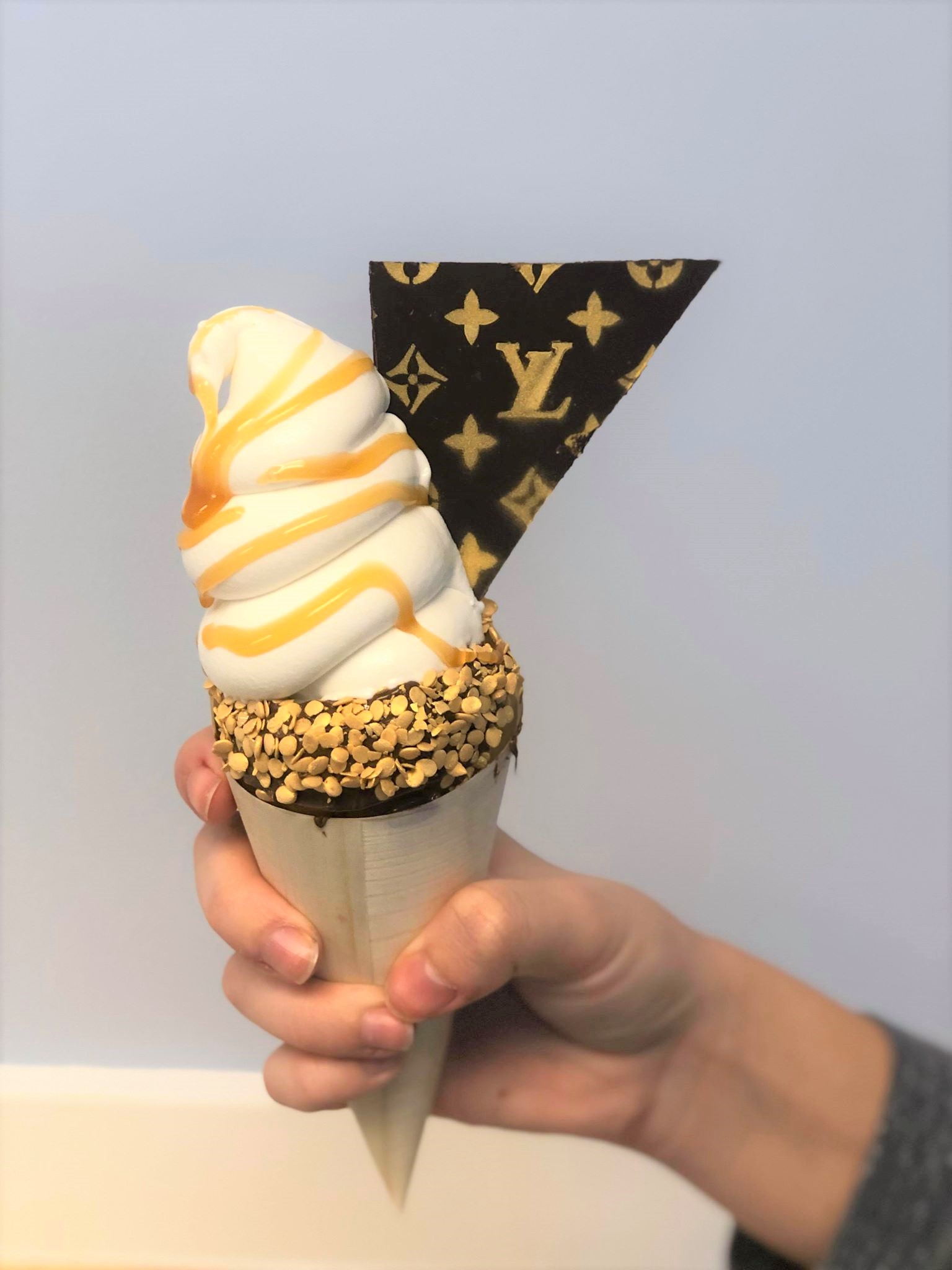 It Doesn't Get "Batter" Than This 
Unintentionally, I saved the best for last–and I'm so glad I did. I barely had any room left in my stomach, after devouring a Tuna Dip Cone and the Walnut/Nutella duo, but I always make room for ice cream. This was the most beautiful ice cream cone I have ever seen. The funnel that caught my eye is called "Sophisticated," how fitting, right? I ordered one right away. This hand-crafted, sugar-glazed, twister cone is filled with creamy vanilla gelato, Nutella spread, gold sprinkles, caramel sauce, all topped with a Louis Vuitton chocolate thin. This is the most aesthetically pleasing cone known to man, and the LV topper is the perfect addition. I think this cone is prettier than me!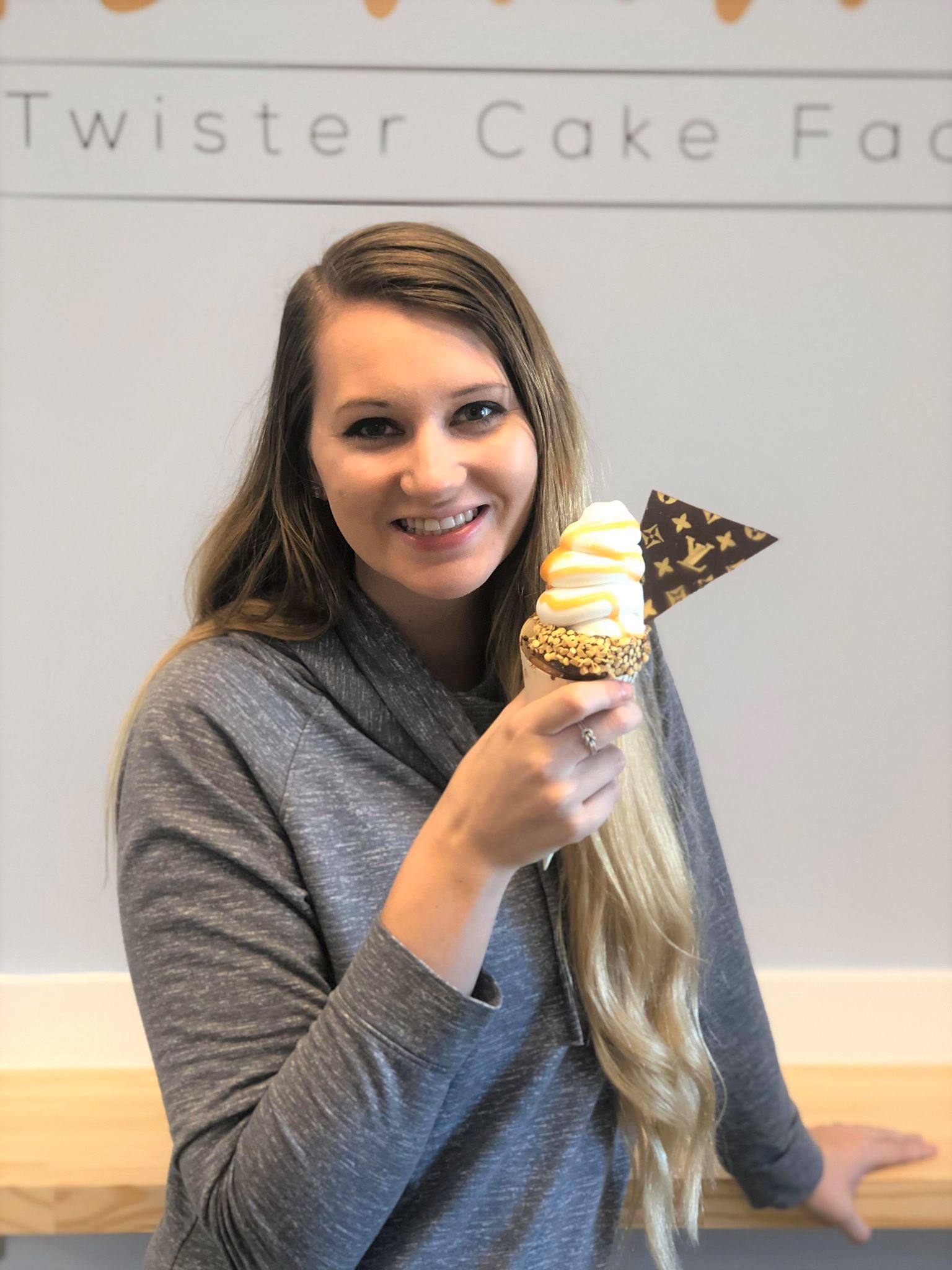 The Inside Scoop 
I noticed that the use of gelato instead of ice cream is pretty untraditional. In our conversation, owner Dumitru explained, "the reason we use gelato instead of ice cream, is we have found it is much creamier and dense, which is a necessity for this type of cone." I'm all for it–I have always loved gelato! Their gelato is manufactured by G.S. Gelato, out of Fort Walton Beach, and you have the choice between chocolate and vanilla. I'll have to stop by again soon to have an Oreo Cone with chocolate gelato, one of their best sellers.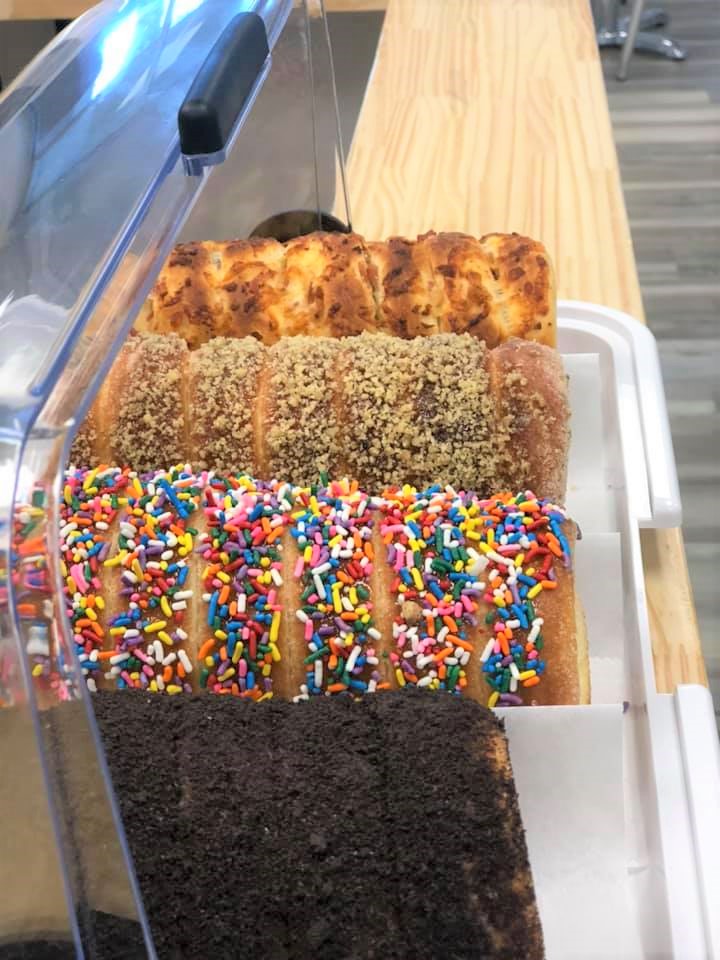 Try Something New 
This is the first place I've visited in the area where everything on the menu looks delicious! There are usually one or two things that I'm not in the mood for, but I can honestly say I didn't have that problem here. Some other items I'm desperate to try are found on the savory menu, like a beef & lamb gyro, a cheese and bacon cone, and the "Twister Dog," a hot dog that uses the twister cone as a bun. I'm telling you–they have it all, you just have to make the decision.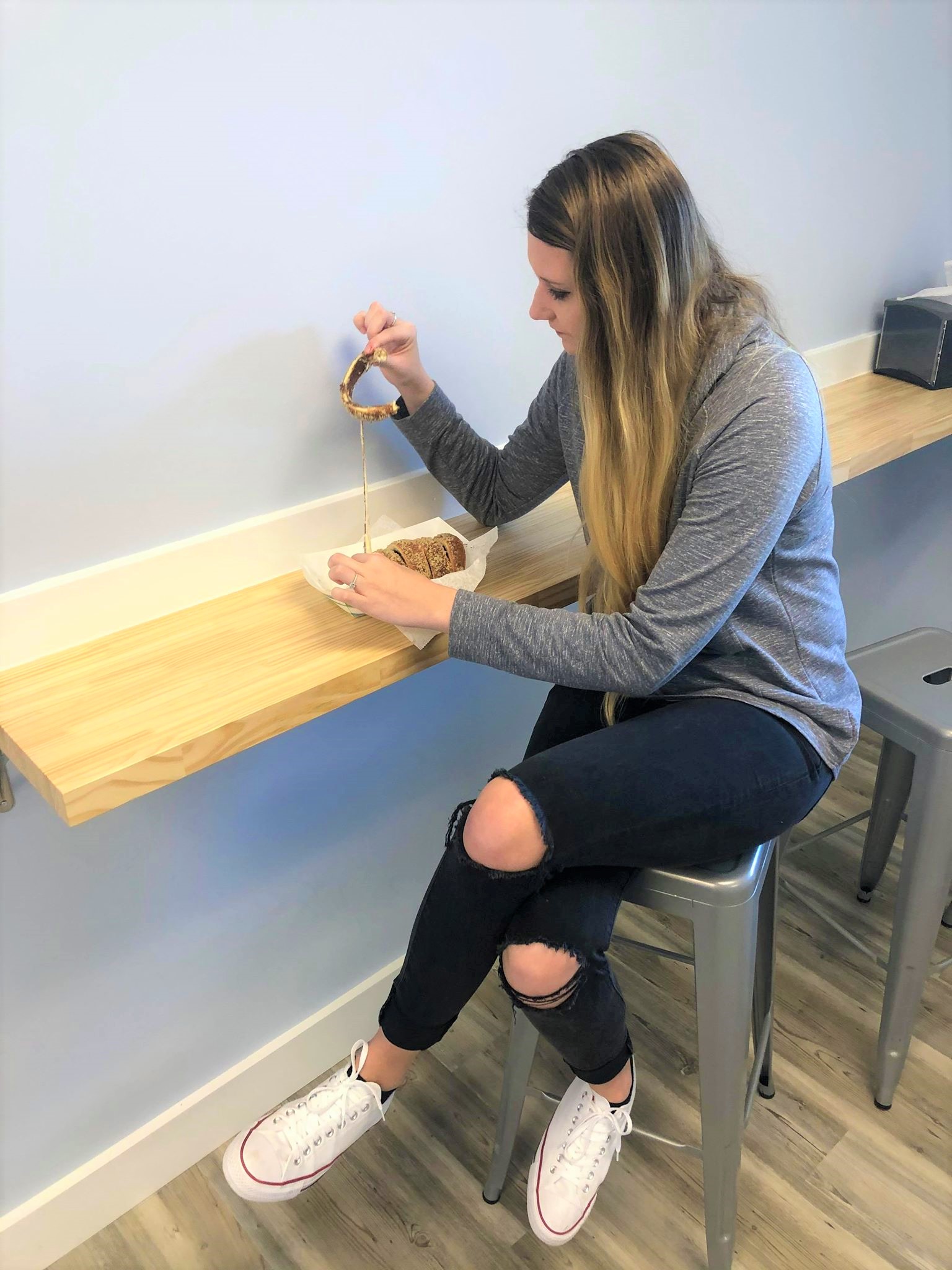 Be Back Soon
I stumbled upon this unique shop on social media and immediately knew I had to give it a try. Their food looks great in pictures, and I guarantee if you share photos from your trip to Yumm Twister Cake Factory, you will make your followers very jealous! There are always new items being added to the menu, so follow along on their Facebook and Instagram accounts to stay up to date on their latest creations. Don't forget to tag them! Thanks so much for having me at Yumm Twister Cake Factory–I'll be back soon!