Sunshine in Winter
"Oh no, winter is here!" is what many of you are thinking once the New Year is here and the temperature drops, bringing a chill in the air. But that is not the case here on the beach. While most other states may be bundling up and staying indoors, this is the time locals come out to enjoy the sunshine! With days mostly sunny and between the 60 and the 70s, we enjoy time outside without the usual annoyances of the burning sun, persistent bugs, and summer-time traffic.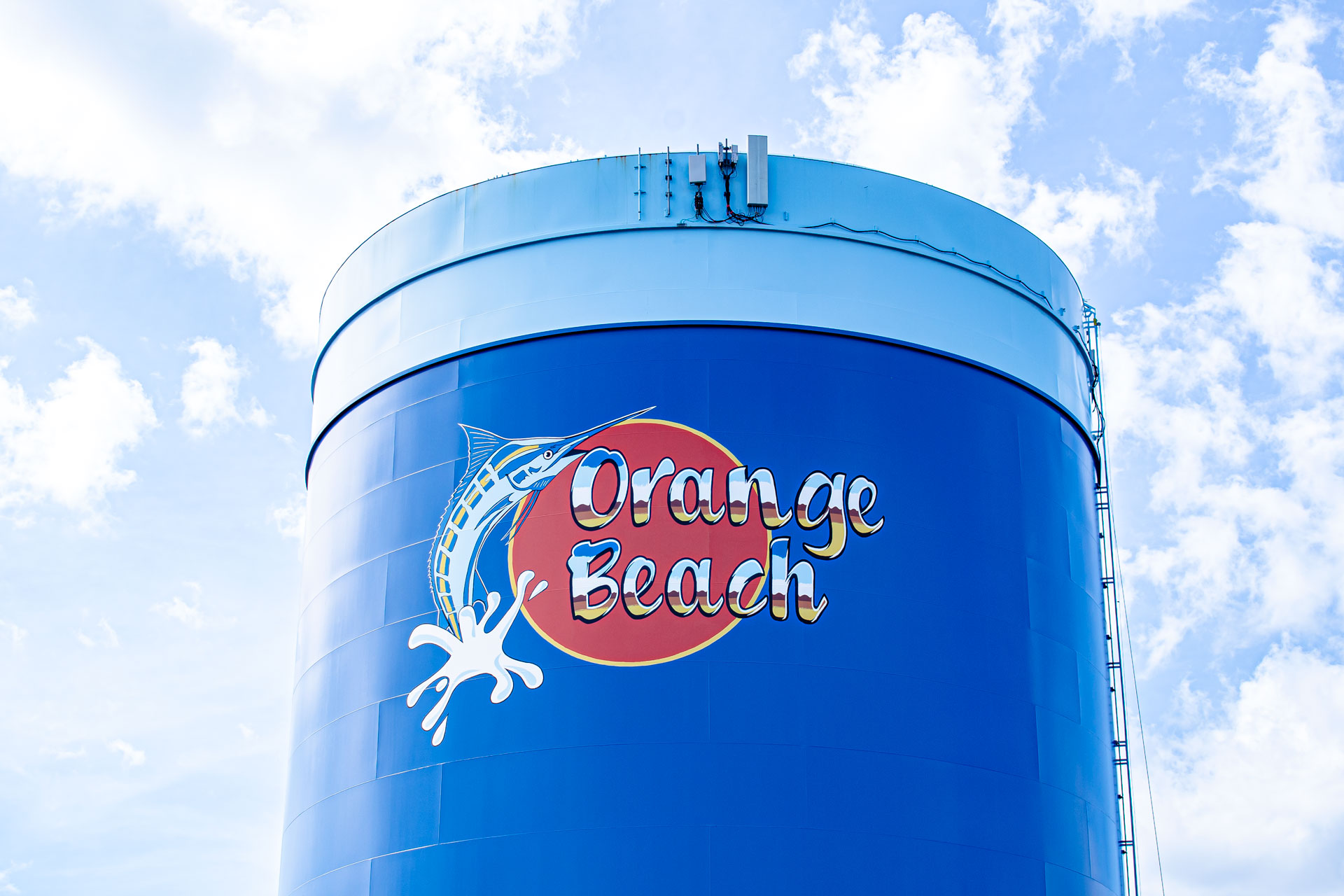 We do have winter here in the south, and while it may not be in the traditional form of snow and sub-zero temperatures, we get days we have to bundle up and wear multiple layers. Winter is my favorite time of the year, as my many unused scarves and hats are pulled out of the closet, and get to see the light of day. One thing that makes the Alabama winter stand out, at least from Michigan winters, is the sunshine. The sun warms everything up, so if it is a cold day, sitting in the sunshine warms you up through your multiple layers. And that is the secret to a happy winter in the south, layers!
Take a Walk with Me
The best way to take full advantage of the weather is to get out and enjoy it, either by yourself or in a group. And nature walks are the best way to see the beauty of the south and soak up some sunshine. There are many places you can start your nature hike, so make sure you remember where you parked and know how to get back. My nature photographer and I started our walk on The Cotton Bayou Trail since the parking was close. The hiking trail was a relaxing walk, with dappled sunlight through the trees and a breeze that kept the branches swaying. An important thing to remember while outside in the south is to stay hydrated. Because we usually have higher humidity, it can be easy to lose water and not realize it. So even with it being winter, I had sunscreen, water bottles, and a map of all the walking paths.
The trails in the area are mainly all paved, so while I enjoyed a leisurely stroll, many others took advantage of the smooth ride and were biking or even longboarding. In the past, I usually rollerbladed with my family while they biked, so all wheels are welcome (unless they are motorized). A few local places even let make it so anyone can rent a bike for use so you do not have to bring your own. The paths are also very popular with dog walkers; just be sure that if you bring a four-legged friend, let them walk in the shade or get them protective booties for days when the pavement is too hot. The paths also have plenty of benches and seating areas for people to rest and recoup after a hike or have a snack, so I took full advantage of one when the noon-day sun made it a bit too warm.
The Legend of The Cat-Man of Can-Man Dunes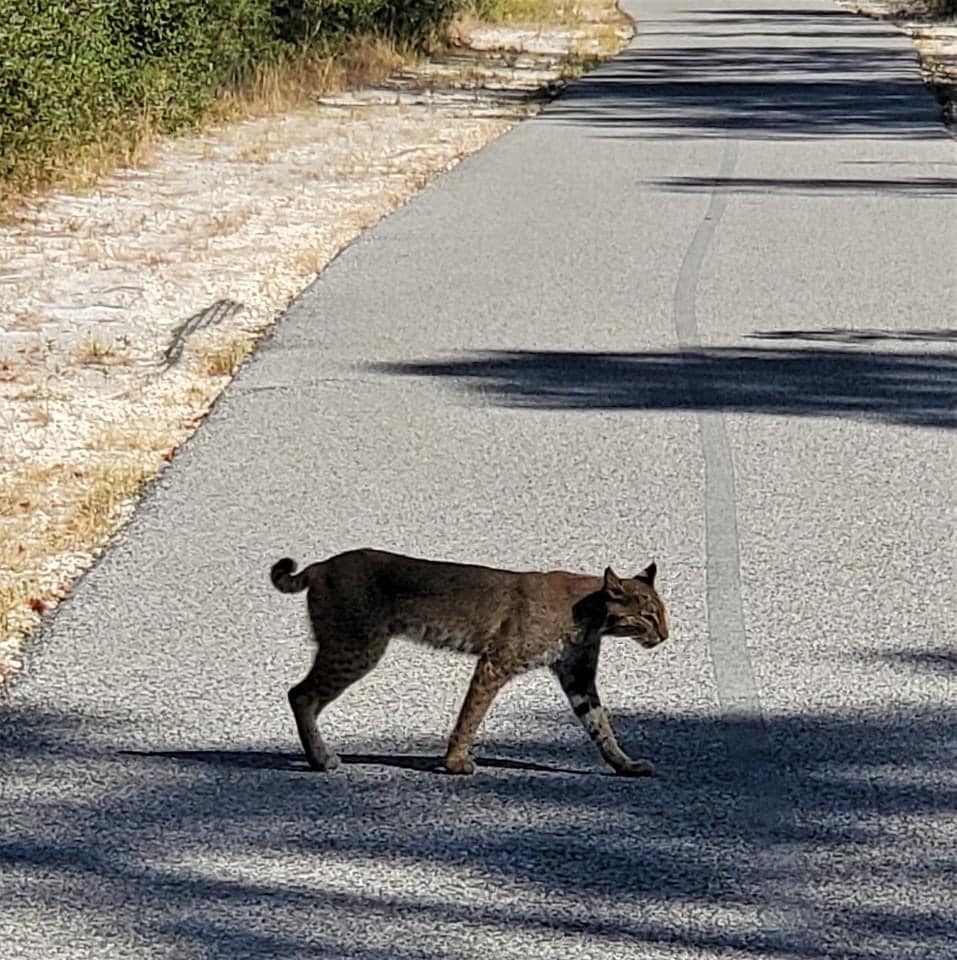 For those who want to bike on the trails, keep in mind what routes you are taking and how far they go because you will need to keep your eyes open for bob-cats and even the legendary Cat-Man if you make it to Catman Road! According to legend, "On the eve of the Great Cat Hunt, the medicine man gave Native American warriors of his tribe a sip of serum, instilling tremendous strength and stamina. Legend recounts a story of an overzealous, young warrior that crept into the medicine man's hut and drank a bottle of the potent concoction. It was said that he was last seen on the morning of the hunt, running away from the village with a pack of wildcats. The natives mourned his disappearance, but soon after, stories emerged of a Cat-Like-Man."
The legendary Cat-Man and his appearances are still heard and talked about today. From stories decades later of local fishermen getting their bait taken by a fleeing Catman into the Backcountry Trails or of glowing eyes watching them from the woods while they chop wood. They have even inspired local restaurants to feature Catman-themed food items to keep the legend living.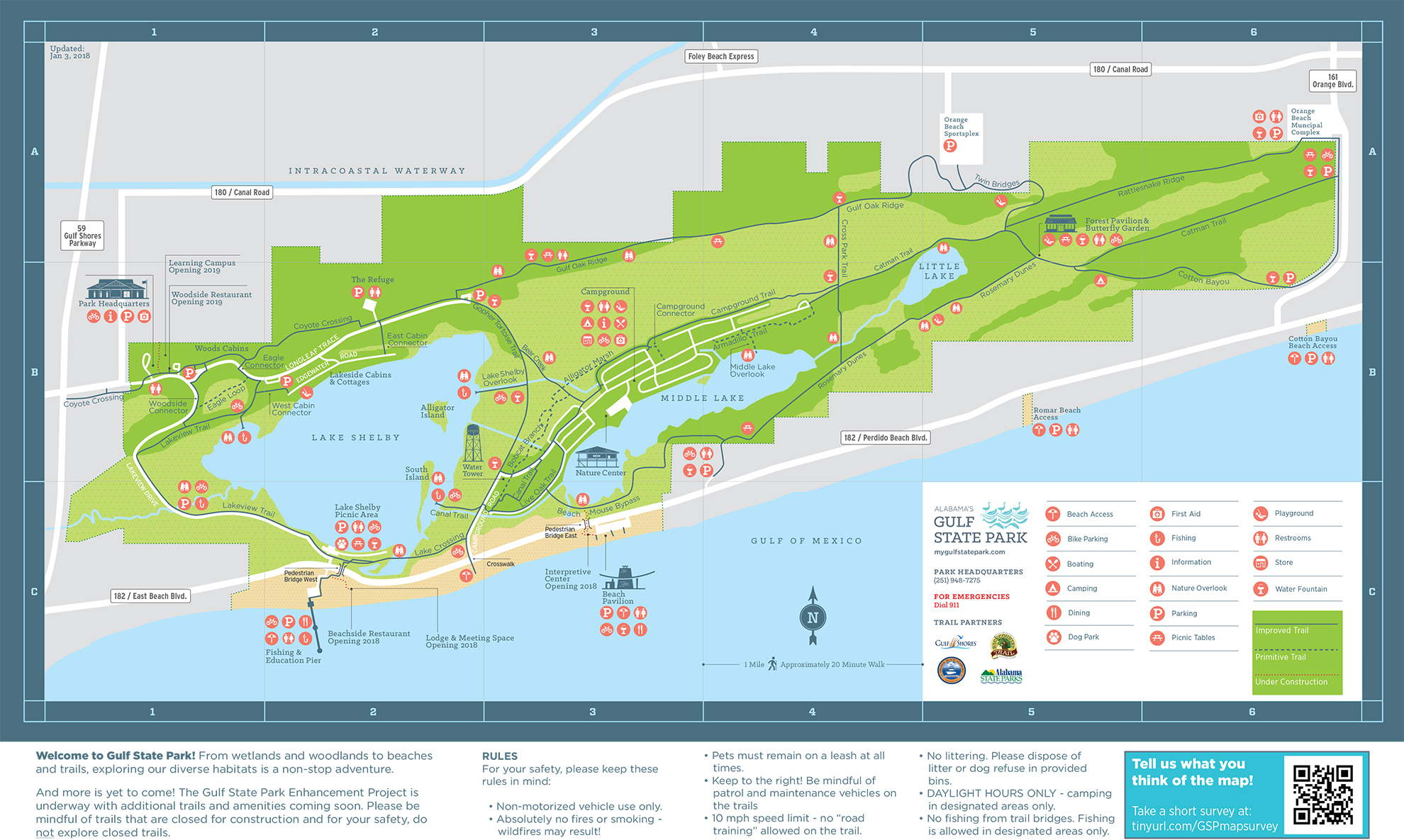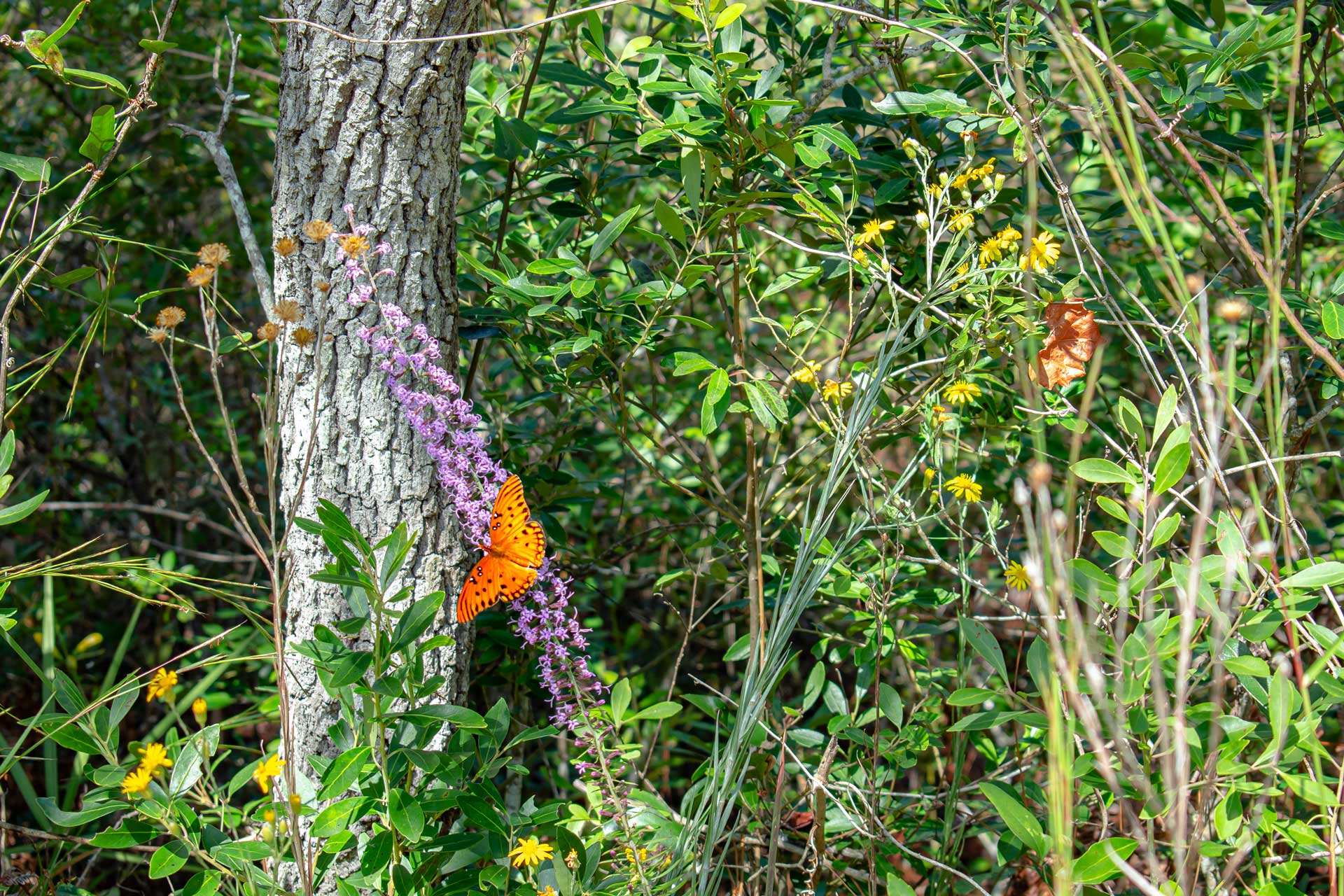 Nature is Neat!
One fact about this area of the South that many people do not know is that we are considered the rainforest of North America. We have a vast array of plants and animals that you can't find anywhere else, even rediscovering previously thought extinct species. Many bird watchers, botanists, photographers, and plant enthusiasts like me love the area since it makes such a diverse ecosystem within such a short distance. The seven main trails weave throughout six distinct ecosystems that make up more than 15 miles of the Hugh S. Branyon Backcountry Trail.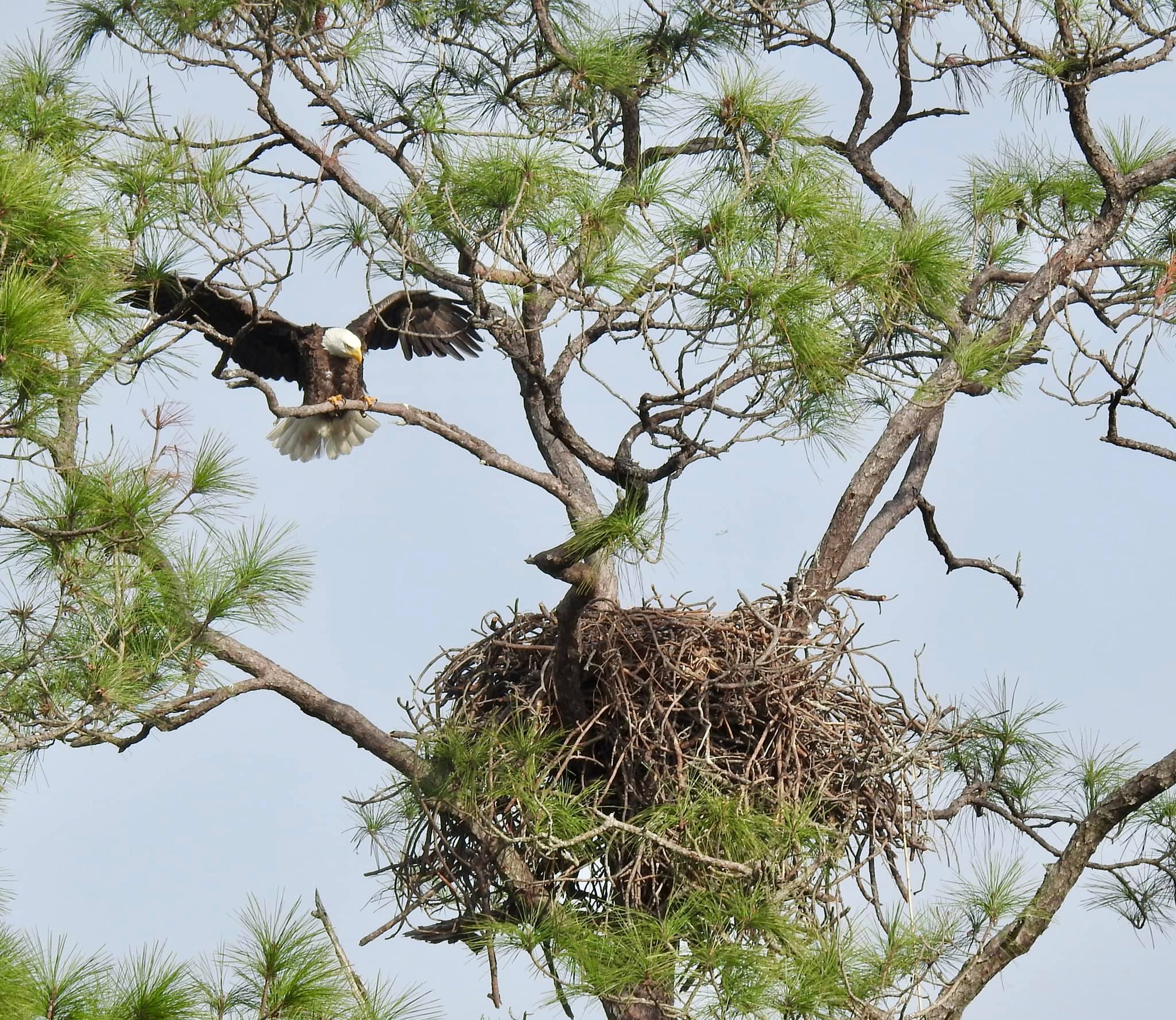 Many photographers can spot the yearly nesting pair of Bald Eagles, and if they are lucky, even watch as they raise chicks and teach them to fly. While seeing America's national raptor is always a fun thing to spot, I usually like to seek out the more petite treasures that are fun to find. Like the fantastic family of Fungi that I later learned was a friendly species! And butterflies are always popular along the walk; these native pollinators are essential to keep this ecosystem thriving. I even had the pleasure of rescuing a little male Buckeye Butterfly, who had recently hatched (I named him Mothra).
We also ended up hearing many birds while out walking, and I imagine the trained feed watcher could have seen more than us or have been able to identify their calls. I did enjoy the colors of the Robin birds and the knocks of a few Wood Peckers. I didn't see any Tree Ducks (also called Black-bellied Whistling-Duck's), but occasionally heard their funny sounds high up in trees. I recognize their calls as I have a family of them living near my home. Thankfully we did not see any snakes, but we did see a plethora of lizards and skinks. One of my favorite things about the paths is that as you walk down the trails, you can see the lizards sunbathing on the warm pavement or hunting bugs near the butterfly gardens, but they quickly skitter away when people come near.
Plan Your Next Trip!
So next time you come down to the sunny south, whether it's winter, summer, or any season in between, be sure to make a stop at our local walking trails. Take a moment and breathe in the fresh Gulf breeze, spot some elusive bobcats, and enjoy biking a path you have never explored before. Go rock climbing by the butterfly gardens (or let your kids do it since they are full of energy). Plan an outdoor get-together at the community pavilion or attend a local nature conservation class. There are many ways to make your next vacation an even more memorable one, so start small and talk a walk in nature!
To learn more about our local ecosystems, click here!
To learn more about our hikes and Orange Beach, click here!
To learn more about local photography, click here!