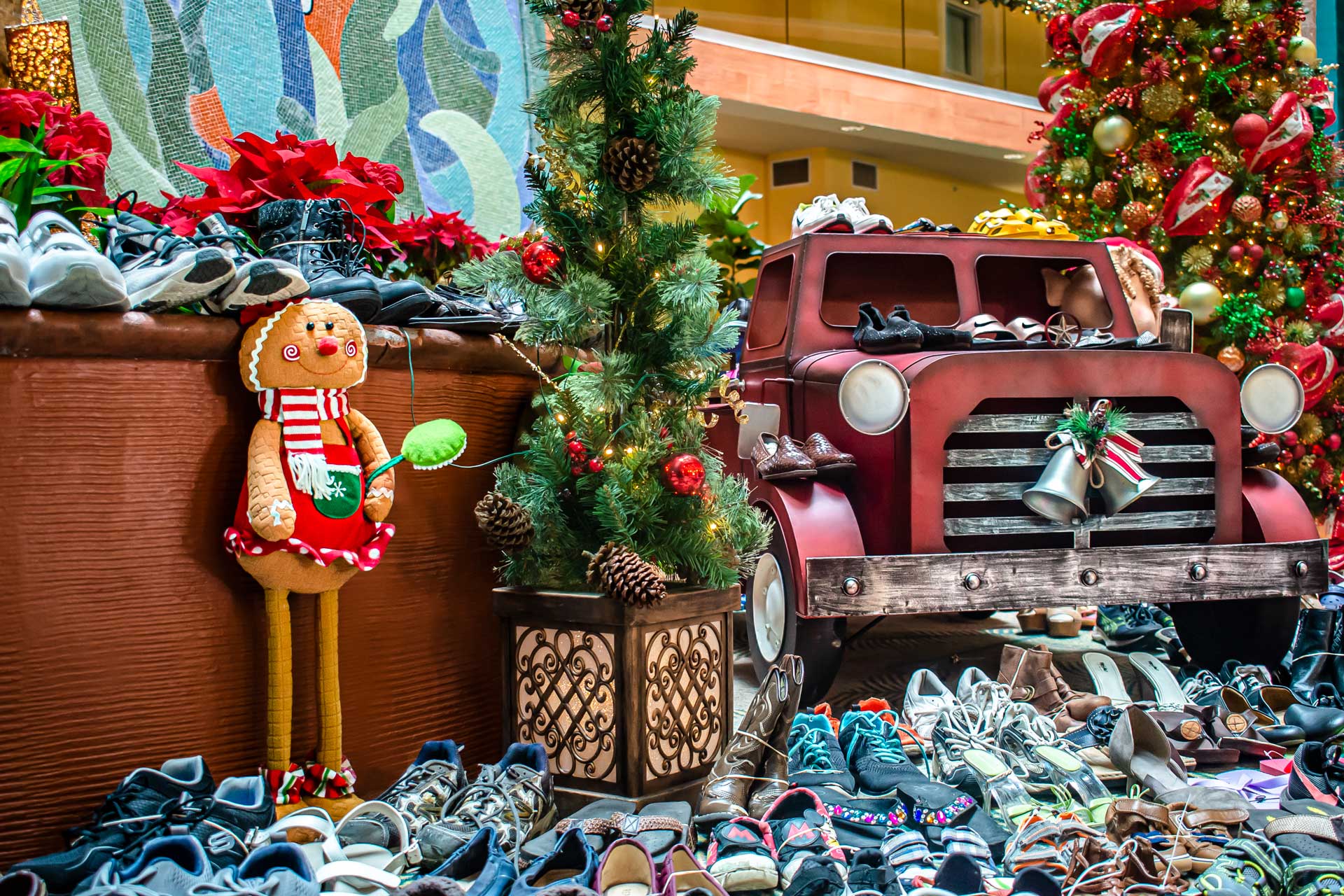 Christmas at The Caribe
Nothing gets you into the Christmas spirit like shopping and giving gifts. This time of year, many of us are buying gifts, getting travel plans organized, and putting up last-minute decorations. But here at the Caribe Resort, we were cleaning out our closets and heading to discount stores in search of shoes. That's right, 'Tis the season of giving with our annual Soles4Souls shoe drive!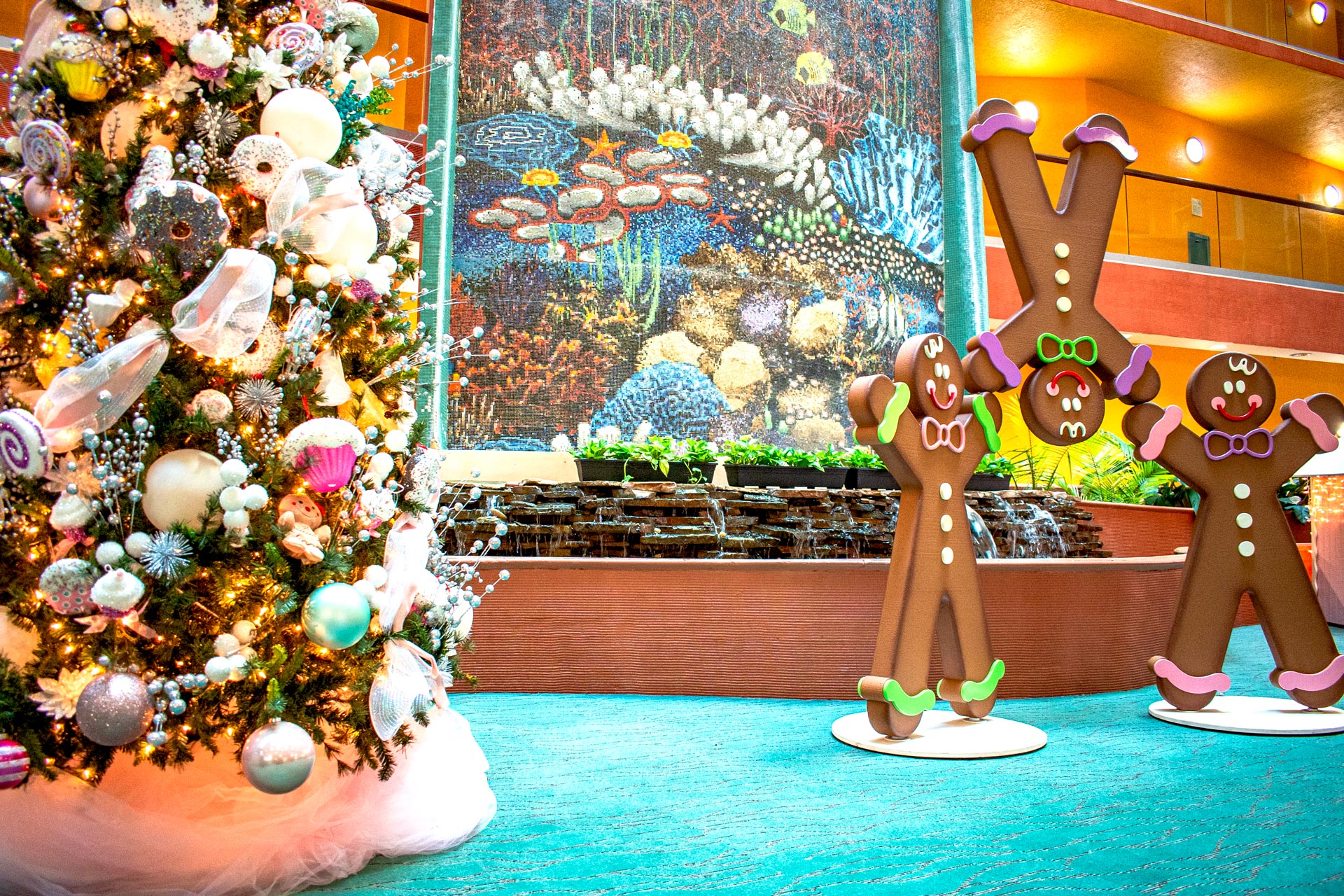 This year for our annual Soles4Souls shoe drive, we hit the ground running with preparations to beat our record from last year, a whopping 628 pairs. We decided to extend this year's S4S since many guests arriving around Thankginging or early December wanted to lend a hand (or a shoe) with the donations. This season is such a fun time to host our S4S shoe drive since we have many traveling visitors and families and many owners and locals in the area back and ready to make the season bright.
Shuffling our Feet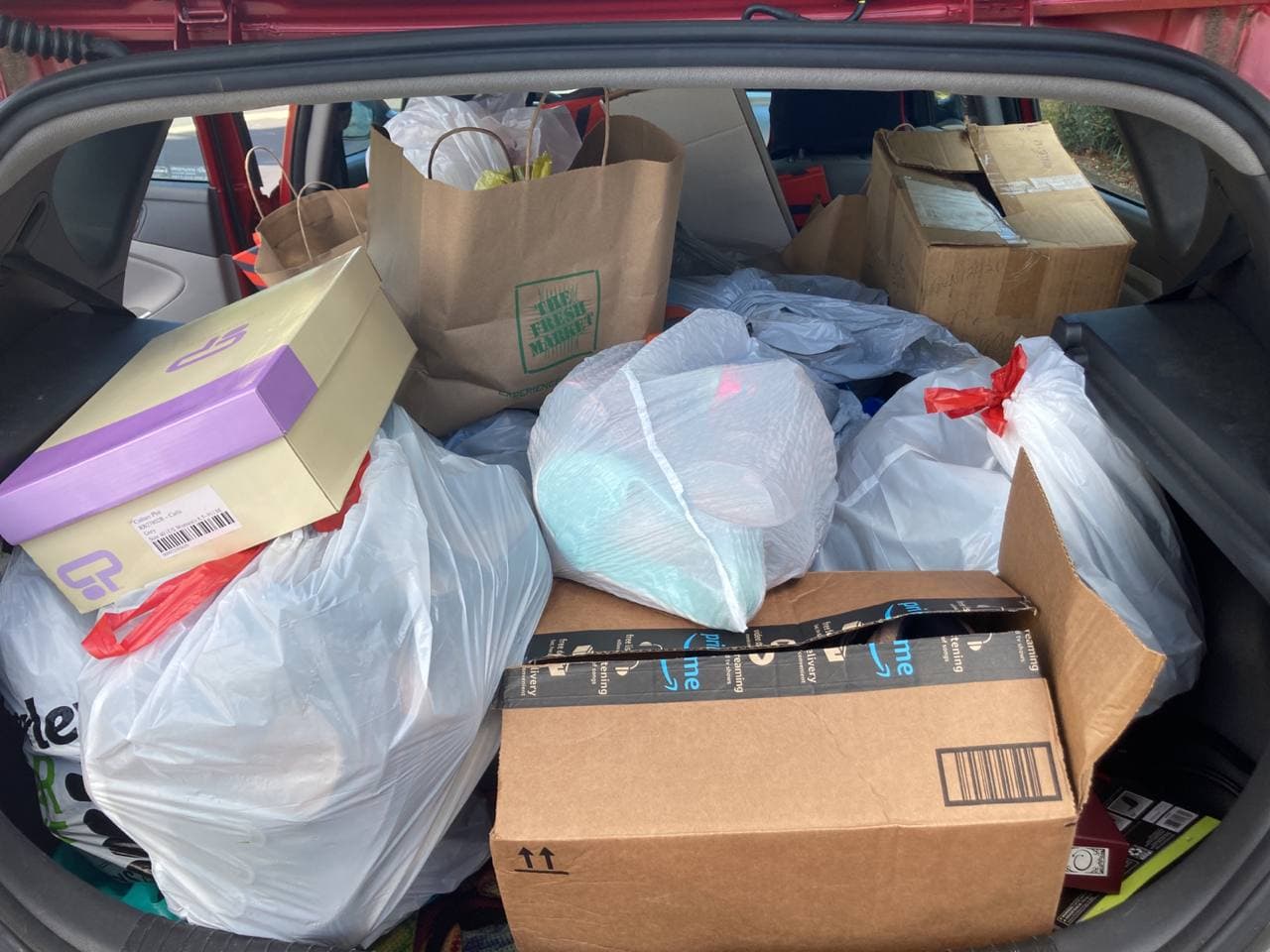 Shoe donations, as always, start off slowly trickling in during the first week (like usual). The people in the South are known for doing their part, whether it's helping out a neighbor with yard word, delivering food to shelters, or even stocking up on shoes for a while to donate them with us. We had many locals and Caribe guests who stockpiled shoes throughout the year in preparation for our S4S drive.
We had some lovely locals message us that they were telling all their holiday guests to bring shoes so they could be donated before being allowed to eat. It was amazing to see how many people were ready to pick up shoes from out of state or get all their family members to contribute by bringing a pair to Thanksgiving dinner. We had to extend the deadline twice, and even now that the S4S shoe drive is all over, we still have some asking about when they can bring shoes again or about next year.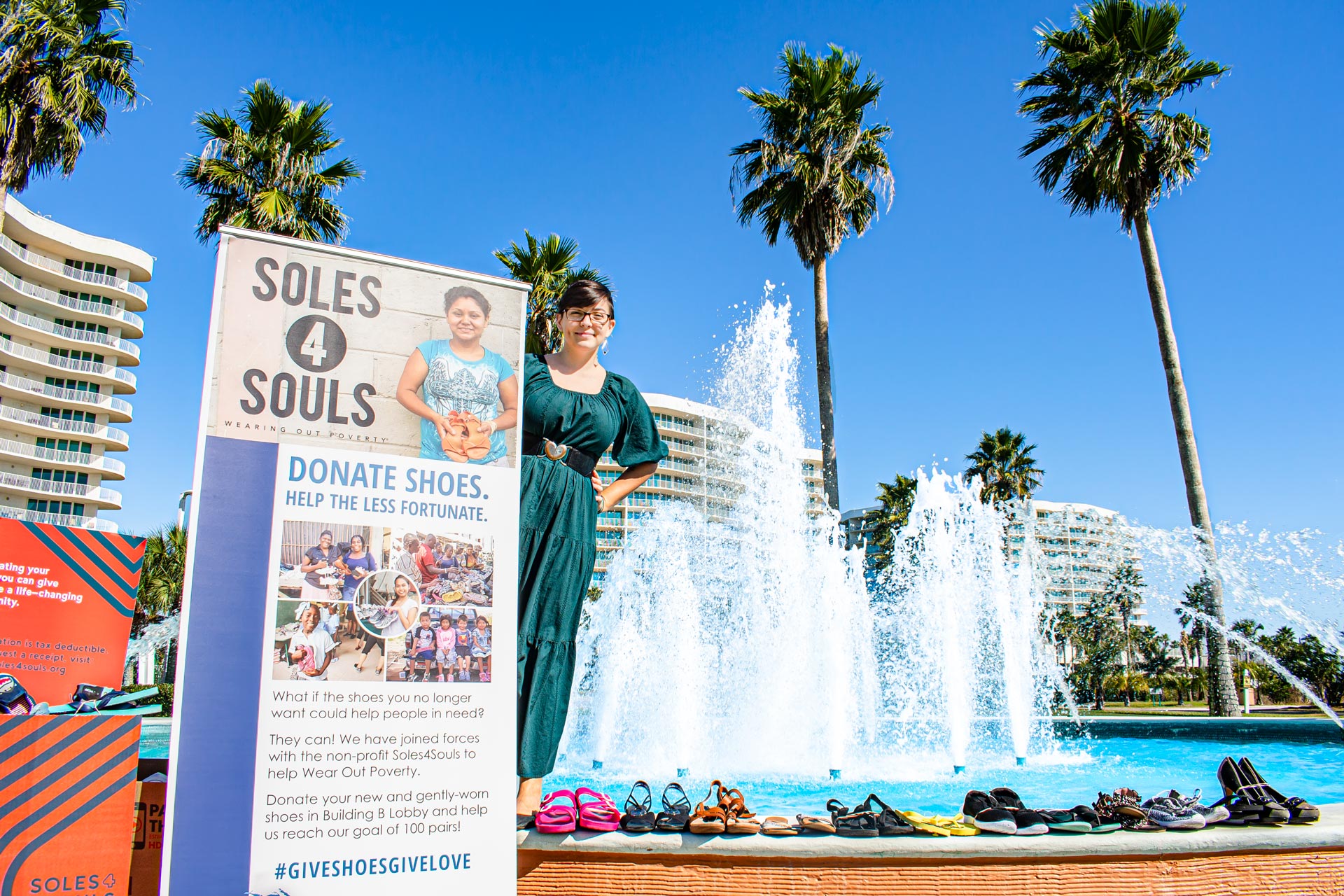 So during this time, I was able to shuffle between work and local places to drop off more signs, pick up boxes, and spread even more awareness about how "Giving shoes gives hope." We soon blew past our previous record of 628 pairs of shoes. And we even ended up getting several bags of clothing (which were donated as well)! By the end of November, we had between 25-100 shoes getting dropped off a day by the end of November!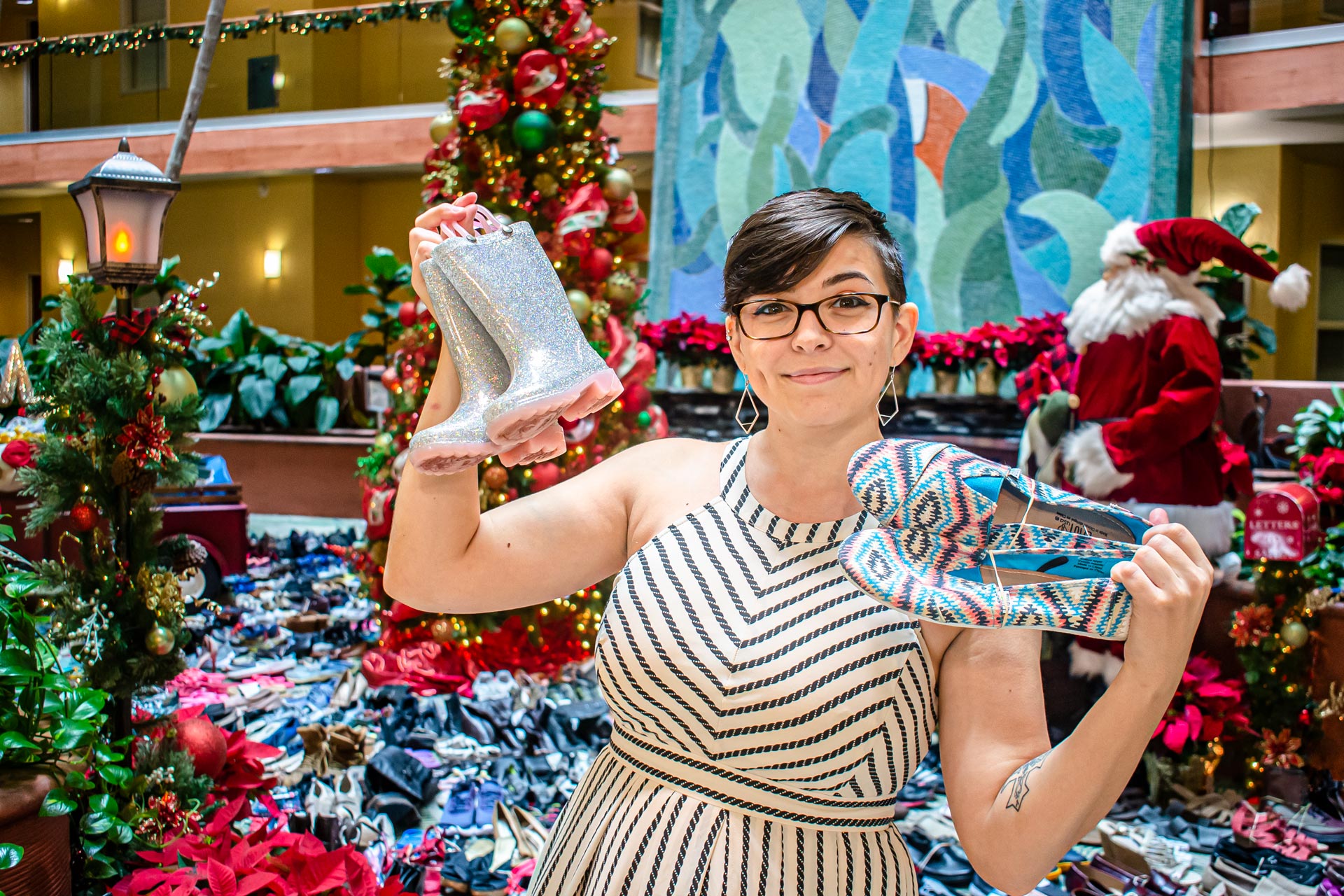 Sweet Southern Soul's Stepping Up
The South is full of hospitality and people ready to make a difference. With local places like the Copper Kettle Teabar, St Margaret of Scotland Chruch, and the Orange Beach Community Center becoming drop-off locations for people during the month when the time came for me to pick up shoes, I was busy. Other places hung up signs to spread the word, and we soon got plenty of people ready to donate shoes. I even had several local Yoga studios message me about more donations coming in and people calling me for more information.
Spreading awareness was fun for me, as I love talking to people and meeting strangers. I stopped at many local businesses and public places to share what S4S is and how we work with them to help those in need. This is how halfway through our donation period, we were still handing out drop-off boxes to places that wanted to help us donate shoes.
For those that don't know what Soles4Souls is, they are an amazing non-profit where they take new and gently used shoes and send them to impoverished communities and those in need. They help provide shoes to children and adults, as well as create and support lasting sources of income in poverty-stricken communities that make a lasting difference for the locals there. While they mainly work with shoes, they have now expanded to clothing and welcome donations of them. However, here at the Caribe, we primarily focused on the shoe aspect but were still happy to donate what we had.
The Send-Off
After a month of an office full of shoes, traveling from business to business, dropping off flyers and picking up donations, and even needing to extend our timeline an extra week due to even more donations, we finally finished our Souls4Souls shoe drive. I was tired of having my car so filled with bags and boxes of shoes, and I needed to deep clean my car after keeping my back seats down just to fit everything. While I was glad to be done acting at the "transporter" with all the shoes, it was now time for the dirty work of cleaning, counting, and banding all of the shoes we had received. And after everyone's hard work, we beat our previous record and counted up 1086 pairs of shoes!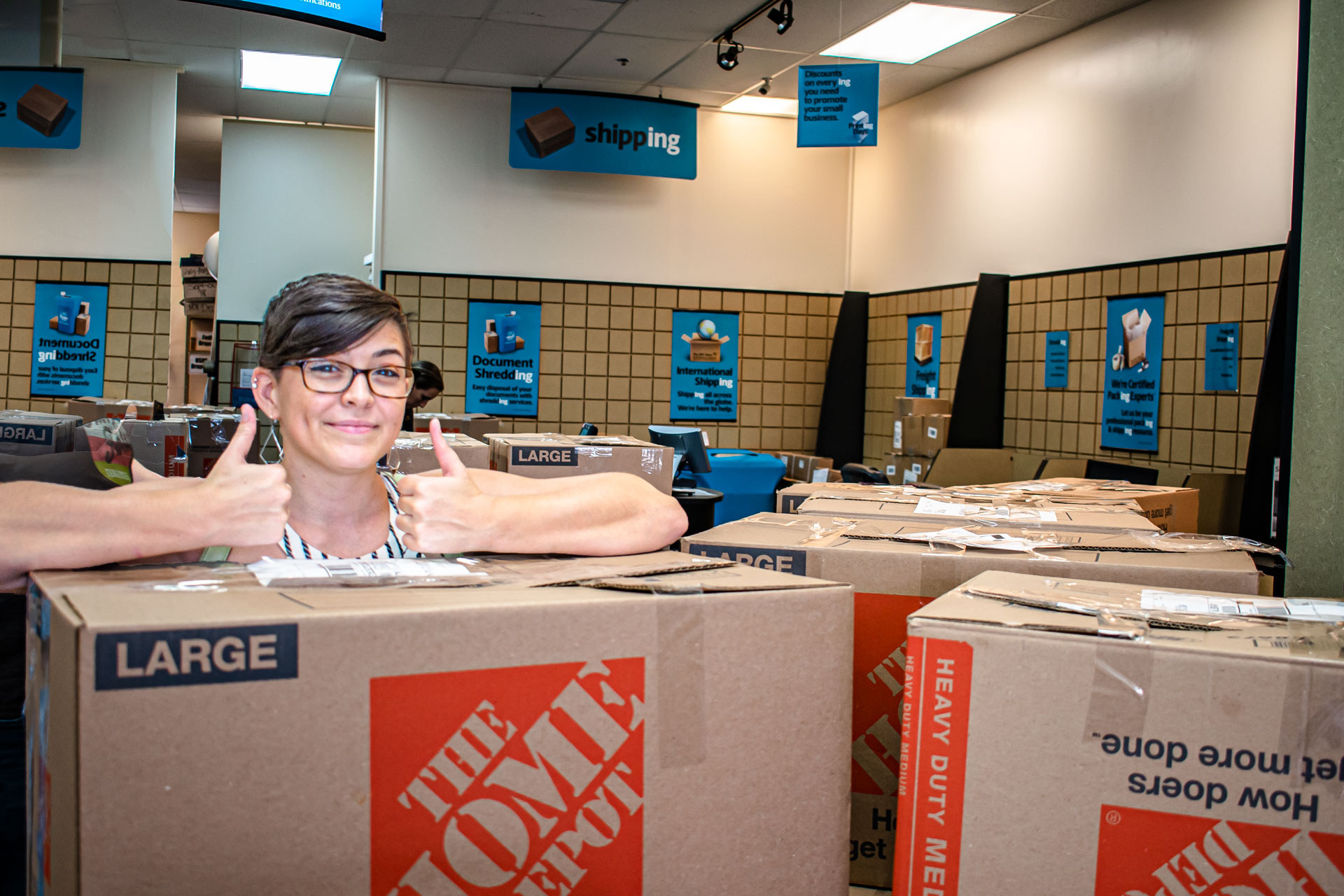 With the arduous task of sorting, boxing all of the shoes, and taping the boxes with the appropriate paperwork finally done, it was time to send them off. Instead of loading 21 boxes into our cars, we used our Caribe truck this year, loaded it with over 50 boxes worth of shoes, and headed to the UPS store! And for those of you who are worried about surplus packages during the holiday season, we did call ahead and notify UPS that we would be dropping off many boxes.
When we finished dropping off our last boxes and heading back to the office after a congratulatory lunch of nachos, we had a sense of pride in our community and how everyone helped make a difference. This year Soles4Souls was our best one yet, and we can only look into the following year with hope and optimism.
1,087 pairs of shoes! This year's S4S was a fantastic feat that would have never happened without all of you, our owners, our guests, and our local community! So thank you all for your help, whether it was sharing the post or flyers, bringing one pair, or donating 100, or even becoming a drop-off location. A little bit can go a long way, and we are so thankful to have all of you here, as part of the Caribe Community, and making a difference with just an act of kindness.
Thank you and Merry Christmas!!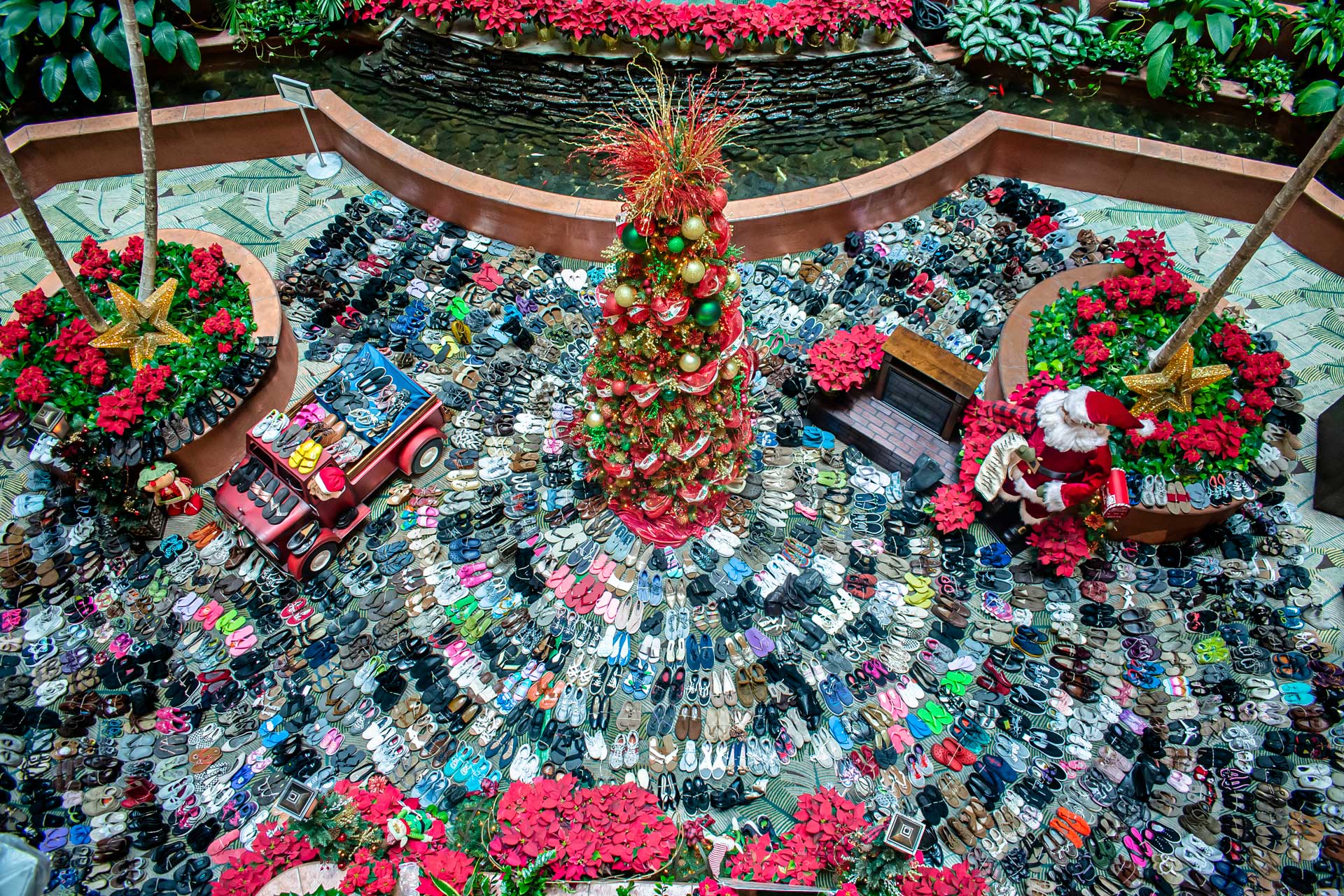 To read about last years Soles4Souls project, click here
To learn more about Soles4Souls or host your one shoe drive, click here
If you are interested in partnering with us next year, send us an email at [email protected]